Last updated November 9, 2021
Looking to source quality foods, supplements, and nontoxic home products? This vetted shopping list put together by The Healthy Home Economist can help!
If you don't find the product you are looking for on this resources list and are wondering if it is safe to use, I would be happy to vet it for you!
Sign up here to use the purple chatbox at the bottom of the screen to send me the name of the food, supplement, or wellness product you wish me to investigate for you!
Click on a category below to view Shopping List resources:
Real Food, Supplements & Green Living
Coconut Products

Healthy Fats & Oils

Olive Oil: Most of the olive oils on the market are blended with (unlabeled) cheaper vegetable oils so I buy this extra virgin olive oil which is organic, early press and 100% authentic. It is delicious on salads with a drizzle of pure balsamic vinegar. I also recommend the Jovial Olio Nuovo pre-order sale every November (not available year-round).

Ghee also called clarified butter is a traditional cooking fat from India and a wonderful option for those with dairy allergies as all the milk proteins have been removed leaving only the nonallergenic butter oil. Different types of ghee are available depending on the culinary need including plain, cultured, spiced or coconut ghee.

Butter is one of the healthiest and most affordable fats to use for cooking – use grass-fed and use it often! Homemade ghee is easily made from grass-fed butter, by the way!

Palm Oil: Not all palm oil including red palm oil is contributing to deforestation. This source for a sustainably produced palm oil is a green as well as a healthy choice.

Sesame Oil a great oil to use for making mayonnaise as it does not solidify when refrigerated. "Mary's Blend" named after Dr. Mary Enig, co-author of Nourishing Traditions cookbook, is recommended for cooking or making mayo and is 1/3 sesame oil, 1/3 extra virgin olive oil, and 1/3 coconut oil.

Other healthy fats for cooking include avocado oil, tallow, lard, duck and goose fat. Either render at home or for convenience, tallow and pastured lard can be purchased.

Fats to avoid include grapeseed oil, rice bran oil, hemp seed oil, canola, peanut oil, safflower oil, pumpkin oil and sunflower oil (unless cold-pressed and high oleic). Walnut oil is a wonderful source of plant-based omega-3 fats for salad dressing.

Healthy Sleep

Mattresses: I recommend two brands of mattresses, Organix Bed and My Green Mattress.

Premium Option: Organix Bed mattresses are made with a patented nontoxic, ultra-durable gel combined with a deluxe organic cotton cover. It is recommended by hundreds of osteopaths and chiropractors as the best, safest, and most nontoxic sleep technology on the market today. This particular model has the lowest mattress return rate in the industry and a 20-year guarantee.

Try an Organix Bed mattress for three months risk-free, using coupon code HealthyHome to get 10% off, a free mattress protector, and a set of organic cotton sheets ($600 value). Free shipping and white glove set-up included.

Budget-Friendly Option: My Green Mattress is an excellent, quality option for tighter budgets. All mattresses are GOLS and GOTS certified organic, made to order, and delivered within two weeks or less. The Natural Escape is my favorite model, and the Hope mattress has no metal innerspring for those sensitive to EMFs. My Green Mattress offers a 120 Night Sleep Trial guarantee.

See my organic mattress brand review for more information.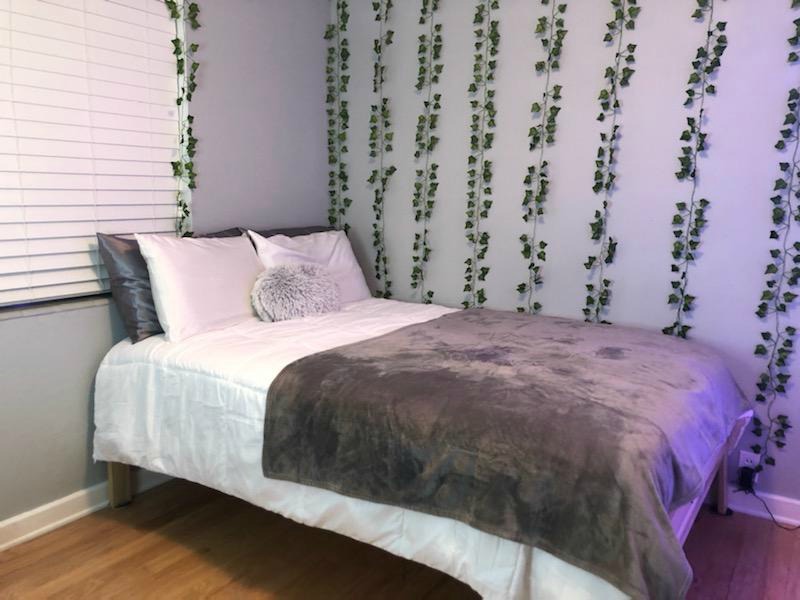 Bedding and Pillows: I use and recommend this line of organic bedding and pillows. These products are safe, luxurious, sustainable, and made of all-natural organic materials. I particularly love that the pillows are so durable and high quality that they are washable too!
Magnesium Oil: Great for calming, headaches, and deeper sleep, this gentle magnesium lotion won't burn or itch. Great for children as well as adults with sensitive skin. Designed by a physician.
Other Supplements
Vitamin C: Most vitamin C on the market is synthetically derived as ascorbic acid from GMO corn. Make sure you source only whole food based vitamin C. Here is where I buy mine (I personally like to rotate these quality whole food sources).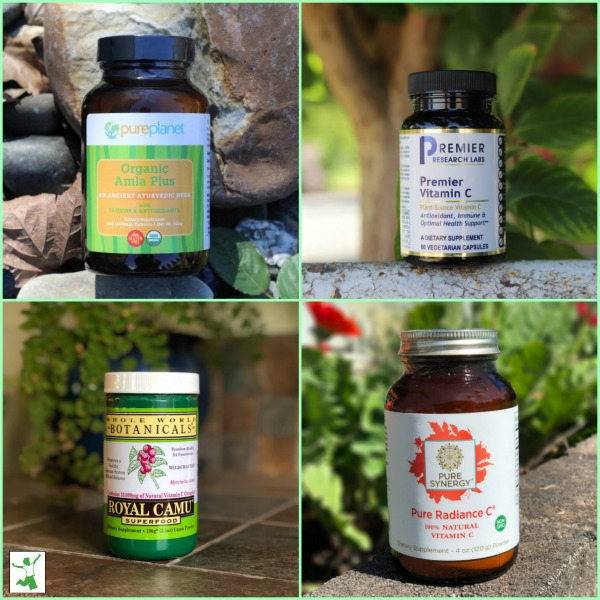 Gelatin: Gelatin greatly supports skin and digestive system health. Powdered gelatin is a healthier choice than protein powder and can be added to smoothies for a natural protein boost. It can also be used in soups and desserts or as a thickener for sauces. We use high-quality grass-fed beef gelatin in our home that is tested for purity including glyphosate residue.
Collagen Hydrolysate (peptides): Collagen is great to use as a whole foods protein supplement to add to cold foods like a smoothie. You can also add it to baked goods and other foods. I prefer to use pasture-raised collagen peptides tested by a third party.
Be sure to ONLY buy grass-fed collagen from brands that have independently certified that the collagen is free of glyphosate residue, which is a huge problem for these types of products that concentrate animal tissue. Currently, only one brand meets this criterion.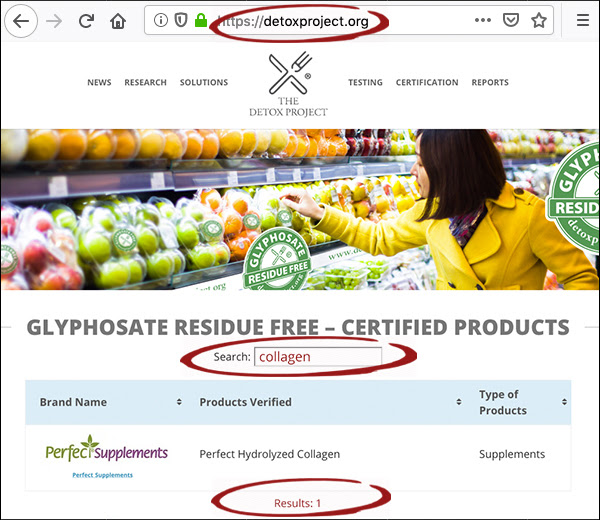 These articles on collagen hydrolysate and hydrolyzed collagen explain the differences between brands.
Natural Antibiotic/Antifungal/Antiviral:  My go-to supplement for natural anti-viral, antibiotic, antifungal and antiparasitic needs is Allimax…pure allicin extract from garlic. One capsule is the equivalent of consuming 34 raw garlic cloves. Won't harm good flora and acts as a prebiotic for the gut too.  I haven't ever come across anything this stuff can't knock out in a hurry!
Baby & Child

Homemade Baby Formula: Breastfeeding is best for Mom and baby, but when logistical or medical challenges make this goal impossible, a nourishing homemade baby formula fills the gap much better than any commercial formulas – even organic!

I recommend this one-stop shop for purchasing the homemade formula kit to get started quickly as babies don't wait. Piecing the ingredients together is very difficult otherwise.

Please note that once your ingredients arrive, there are videos on this blog to show you exactly how to make homemade formula yourself (one 36 ounce batch takes about 10 minutes).

Check these links for cow milk DIY baby formula, goat milk homemade formula, non-dairy baby formula, and camel milk infant formula recipes.

Organic Bone Broth

Bone Broth: Homemade bone broth simmered properly for 24-48 hours with organic vegetables and loaded with colloidal minerals and gelatin is a superfood essential to good health and maintenance of a healthy digestive system.

I recommend ONLY two sources:  Epic bone broth in shelf-stable glass jars or Bonafide Provisions if you have refrigerator/freezer space. Bonafide broth is the best choice as it gels at room temperature, indicating a higher quality product. It is also cooled before packaging so hot broth never comes in contact with the container.

Decent snacks are a must for lunchboxes and on the go in the car. Here are my favorites to give you some ideas about what to look for that would be worthy of your food budget.

Nuts: These sprouted nuts and seeds of all kinds make filling and highly digestible snacks. They are a must for the pantry!

Crackers: This line of sourdough crackers has perfect ingredients. There isn't another cracker on the market that is as delicious or healthy, and I've examined dozens of brands. If you can't eat wheat, these gluten-free sprouted seed crackers are also an excellent choice.

Cookies and Muffins: I am very picky about the cookies and muffins I will purchase, as I prefer homemade if possible. When I do buy, my favorite brands are:  These fresh baked organic cookies and muffins, coco rolls, and butter shortbreads. This line of organic cookies is also excellent.

Snack Bars: Buyer beware! Most snack bars on the market are not healthy. You must be very careful to examine the ingredients! This brand I've thoroughly vetted is our family's favorite and is available at most health food stores.

Chips: Most brands of chips even if organic are unacceptable due to the inappropriate and unhealthy frying oils involved. I do purchase these potato chips for lunchboxes on occasion. Another option is this crunchy, grain-free alternative.

Sweeteners

Raw Honey: Local raw honey is the healthiest of all sweeteners and most preferred in my home. Don't ever heat it though as it destroys many of the beneficial properties. If finding a local source that you trust proves difficult, quality raw honey is available online.

For medicinal purposes, choose manuka honey that is raw and certified 15+ for maximum potency. More on the benefits of manuka in the linked article.

Date Syrup and Sugar: Next to raw honey, date syrup/paste/sugar is my favorite sweetener as it is 100% fruit and loaded with minerals. Date syrup is fine to use in any type of dish, heated or not.

I recommend sourcing from the Date Lady website. Use coupon code healthyhome to get 15% off your first order, and use coupon code healthyhome2 for a 5% discount on all reorders. Free shipping available too!

Other Healthy Sweeteners: Other whole, natural sweeteners I use in our home are sucanat (unprocessed cane sugar), liquid and powdered stevia, blackstrap molasses, and dark maple syrup.

Unrefined Maple or Cane Sugar: Unrefined maple sugar or cane sugar are a better choice than white sugar because the beneficial minerals remain. They can be substituted in most recipes 1:1 for white sugar and will add an additional level of complexity to the flavor that is very enjoyable. I purchase it in bulk from a local co-op but if this isn't an option, unrefined cane sugar is available online.

Jaggery: Jaggery is a traditional sweetener from India and South America made by evaporating raw sugarcane or coconut nectar juice without separating any minerals from the crystals. Jaggery is a truly delicious and healthy alternative sweetener! Source palm jaggery here and cane jaggery here.

Organic White Sugar: I recommend using organic white sugar for making kombucha only. The sweetener feeds the culture during the fermentation process and is almost entirely used up in the process. I don't recommend nonorganic white sugar as this is many times from genetically modified (GMO) sources unless it specifically states that it is 100% cane sugar.

Coconut Sugar: Coconut sugar is an all natural, mild tasting and low glycemic sweetener produced by dehydrating the nectar produced from coconut buds. It can be used at a 1:1 ratio for regular cane sugar. It can also be used in liquid form as coconut nectar instead of maple syrup.

Healthy Chewing Gum: My family's favorite all natural chewing gum is Simply-Gum which contains no synthetic or artificial anything. It comes in six flavors to choose from: maple, cinnamon, mint, ginger, licorice, and coffee. Our family enjoys the cinnamon, mint, and licorice flavors the best
Nuts, Nut Butters and Seeds

It is important to prepare raw nuts and seeds by briefly soaking in brinewater and then low temperature drying as practiced by Traditional Societies in order to eliminate anti-nutrients that can cause digestive distress and gastrointestinal discomfort. There is a video on this blog on how to prepare nuts properly, but if time is a factor in your kitchen routine, this brand of presoaked and dehydrated nuts, nut butters and seeds is available online.

Unfortunately, peanut butter cannot be purchased soaked as far as I know – at least not yet! As a result, organic is the best that you can buy. Here's the brand of peanut butter I purchase.

Meat & Seafood

Grassfed Meats:  I recommend this online source to connect with small family farms that will ship affordable grassfed beef, poultry, pork, wild seafood, organ meats, cheeses, and more right to your door!

Safe, Wild Seafood: It's important to source low mercury seafood that comes from as clean water as possible. In our home, we use sustainably caught, light tuna from Portugal (packed in BPA free tins) as well as other types of canned seafood packed in pure olive oil and wild salmon for our emergency food pantry.

Jerky: I purchase 3 types of jerky – buffalo jerky, grass-fed beef jerky, and free-range turkey jerky. We've tried many brands and these are my children's favorites as well as ones that are free of MSG, chemicals, and additives.

Grass-fed Dairy, Beverages & Local Food

Beverages: For lunchboxes or after sporting events, my family enjoys this brand of coconut water instead of sodas or additive and chemically laced sports drinks. To make your own healthy drinks, scroll through these 50+ homemade beverage recipes including DIY energy drinks, homemade electrolyte replacement, lattes, smoothies, and more!

Grassfed Dairy: Click here to locate (by state or country) local, grass-based family farms near you that can provide your family with quality, grassfed whole milk, cream, butter, yogurt, cheeses, and other full fat, fresh from the cow products.

Local Food: I recommend joining this network of local food clubs with delivery drops all over the United States as an alternative to shopping with mega corporate retailers such as supermarkets and Whole Foods.

Tea & Herbs

White, Green and Black Teas: I make my homemade kombucha with 50% organic white tea, 25% organic green tea and 25% organic black tea. This produces the optimal flavor according to my family's tastebuds!

Turmeric: This traditional spice from India is quite possibly the most beneficial of all herbs. Used to treat a variety of disorders as well as to maintain general wellness, turmeric can be taken as a supplement or used for cooking. Source quality organic turmeric here. 

Salt & Spices

Fresh Cinnamon: I have recently discovered fresh, real cinnamon and I love it. The only place to get it (all varieties) is the company Cinnamon Hill, and it comes with a special cinnamon grater that you won't cut your fingers using! If you're wondering about the various types of cinnamon and which is best for health, this article on cassia vs Ceylon cinnamon can help.

Sea Salt: It is important to use only unrefined sea salt for cooking. Of these, I recommend land based sea salt to avoid issues with microplastics contamination.
Personal Care

Oral Care: I recommend Bass toothbrushes (the BEST manual toothbrush), tooth gel, and natural whiteners from my trusted friends at Orawellness. I've used their products for over a decade. I also use this whitening toothpaste too (only clean ingredients) if you prefer a squeezable style.

Shampoo:  I adore this olive oil-based shampoo. It is totally natural and luxurious! This line of shampoos and conditioners is also excellent and contains only clean ingredients.

Conditioner: Using organic oils is a natural, chemical-free way to condition hair and infuse moisture to locks that are dry or damaged. This brand is excellent.

Body Lotion: I use all-natural body butter for skin moisturizing as needed.

Hair Color:  Stick with chemical-free brands with all-natural ingredients (this brand for brown hair and this brand for red hair are excellent). Disclaimer: I do not color my hair at this time, so I have not personally tried these hair color brands…I've only vetted them).

Sunscreen: The brand I recommend is this all-terrain, broad-spectrum performance sunscreen with 100% safe ingredients and 40 minutes of water resistance between applications. Use coupon code HealthyHome10 for 10% off your entire order.

For younger ones, consider this nontoxic baby sunscreen. Note that all-natural, completely safe sunscreens require more frequent application, and you will likely need to put on a shirt/hat/get out of the sun sooner than if you used one of those spray-on, toxic nano-chemical sunscreens that are difficult to completely remove even with soap and water in the shower.

Deodorant: The most important personal care item you choose is underarm deodorant due to the close proximity to delicate breast and glandular tissue. This is the one my husband and kids use – completely nontoxic and it actually works.

My favorite deodorant is an ozonated roll-on … the ozone kills and prevents odorous bacteria from forming. You can choose between an unscented ozone deodorant or one naturally scented with essential oils.

Makeup: Most ladies wear makeup frequently and it sits on your face all day long, so choosing a nontoxic brand is important. I use this mineral foundation and have for years. It's lightweight and the coverage is excellent.

Feminine Products: The data is ominous regarding the health and safety of repeated exposure to commercial feminine hygiene products due to pesticide and dioxin residues that come into direct contact with very thin reproductive tissues. Safe alternatives include a natural gum rubber cup or organic cotton pads and tampons.

Nontoxic Birth Control: Methods of natural birth control are always preferable to chemically based agents such as spermicides, contraceptive patches, and IUDs that emit synthetic hormones, or the contraceptive pill which decimates gut flora. Even copper-only IUDs should be avoided as copper toxicity is a dangerous side effect.

Home, Water & Cleaning

Water Filtration: The safest and best water in your home is obtained by a proper well or city water test plus a vetted kitchen, whole house, and gravity water filtration system. I recommend this company for free phone consultations about your water situation to get you started on the right foot.

Another filter I've thoroughly vetted is this above or below-the-counter water purifier that my husband uses for his office.

This article on the best water filters outlines your options. For more comprehensive solutions, this article reviews the top 5 whole house water filter options.

Air Purification: We've used HEPA filters in our home for over a decade. An excellent model I recommend and use is the Air Doctor. One or more of these units is essential to health especially if you live in new construction, have new furniture, or recently had carpeting installed. This type of filter removes off-gassing VOCs and viruses and bacteria as well as all other airborne toxins, pollen, and dust.

The Atmosphere Sky Air Treatment System is also a fantastic, hospital-grade HEPA filter that my husband uses for his office. It covers more square footage and has programmable air quality functions that can be monitored via an app.

Vita-Clay: I use the Vita-Clay as my safe, slow, organic cooker of choice verified by independent third-party testing to be toxin and lead-free. It cooks in half the time as a crockpot, is safer than a stainless steel Instapot for cooking broth and other acidic foods, and the food is much more flavorful. The slow, steady evaporation of steam from within the clay pot's unglazed pores and the double-sealed lid is what makes this possible. It cleans up without scrubbing too! You can even make yogurt, rice, quinoa, and oatmeal using a Vita-Clay in addition to soups, stews, and other one-pot meals.

Click here to use coupon code WISE25 to get 10% off the Vita-Clay model of your choice. I use the large cooker (your choice of stoneware or clay) primarily for making bone broth and soups (this bone broth recipe shows you how). It holds 6.5 quarts by volume and is thoroughly tested to be toxin-free (don't believe astroturfed reviews online by competitors!).

The personal model I use for making raw yogurt. If you need more info, this article on clay pot cooking is my detailed review of the product plus my favorite soup recipe. This article on stainless steel cookware explains the scientific research on why clay is safer than stainless steel for cooking acidic foods like broth and tomato sauces.

Wondering which model is best for you? See my Vitaclay review.

Laundry and Cleaning: I use Eco-Nuts nontoxic, 100% natural organic laundry detergent and wool dryer balls. All Eco-Nuts laundry products are free of parabens and harsh chemicals. They are also free of hormone-disrupting synthetic fragrances, dyes, or allergenic additives of any kind. Yes, it is possible to get all of the effectiveness of commercial laundry products with none of the toxicity!

For non-toxic, all-purpose cleaning around the home, I recommend castile soap, bulk baking soda, and apple cider vinegar.

Baking Pans:  I use stainless steel kitchenware for baking. This cake pan, this pizza pan, these cookie sheets, and this large, deep dish pan comprise the set I use which all cleanup easily, staying beautiful and shiny!

Gardening Supplies

Using sustainable products in a home garden is very important to avoid exposure to dangerous chemicals while growing healthy food! Click here for a listing of supplies I have found helpful at our home.

Natural Pesticides: I have found the botanical neem to be especially helpful. Find it here.

Pet Care

Feeding our furry friends their natural diet is very important, but if you are not able to prepare a raw diet for your cat or dog for a period of time, at least source a pet food brand that is biologically appropriate and does not contain dangerous chemicals and additives.