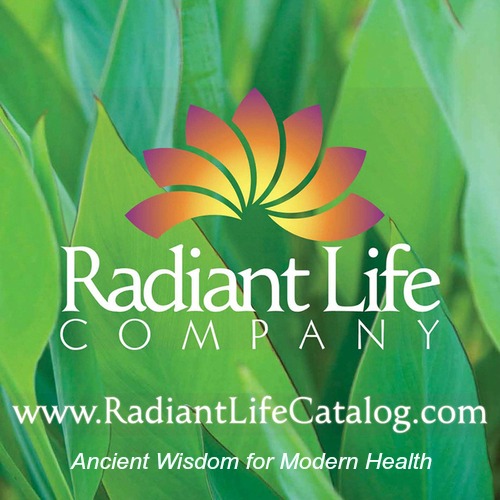 I think it is important to support companies that work hard to do right by the consumer and the environment. This includes not just companies that market products in physical stores in our communities but also those that only sell online. When it comes to virtual shopping, my favorite and most regularly frequented site for traditional foods and "best of the best" supplements for the past 15 years is Radiant Life (check them out here).
A big box of items from Radiant Life regularly shows up on my doorstep. So far this month, I've already received three shipments as I am trying to get stocked up with essentials for cold and flu season. I also need more nutrient-dense food items for packing lunchboxes.
While all of us have our own unique approaches to online shopping, I thought I would share with you my top eleven products that I regularly purchase from Radiant Life. Many of these products you can't buy affordably anywhere else, and when your order is $125 or more (mine always are to save $) you get free shipping too!
Radiant Life Top 11 Products (used in my home!)
Icelandic Extra Virgin Cod Liver Oil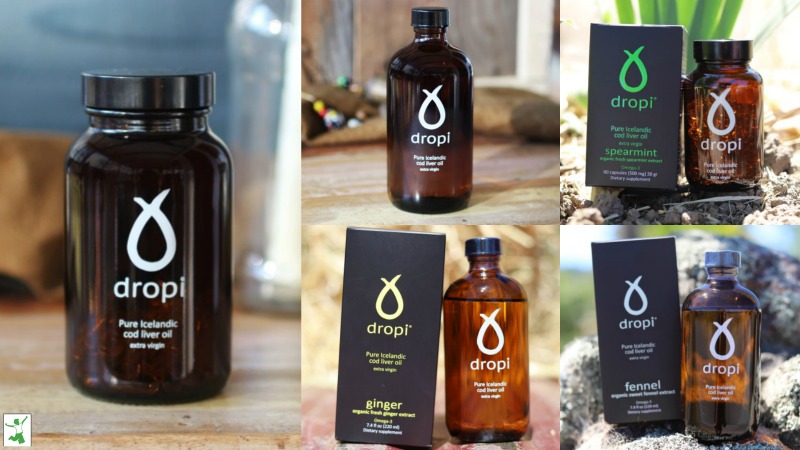 The Dropi Icelandic cod liver oil is a relatively new product (see my Dropi review here). I've been excited about it since early this year when I was told it was in the works by my Radiant Life friends Norm and Kathy. As soon as it became available, I ordered eight bottles immediately to keep my family's Vitamin D levels high this winter (better than a flu shot!). It will no doubt be a regular order item for me going forward.
What is the primary reason I decided to use this cod liver oil going forward instead of fermented cod liver oil which I used for nearly 10 years? Note: my parents love the Green Pastures cinnamon FCLO/butter oil blend and continue to use it.
I really like the fact that the Icelandic cod liver oil is sourced from pristine Atlantic waters. It is a more local product for my neck of the woods here on the East Coast of the United States. For those of you who are concerned about the Fukushima radiation pouring into the Pacific every day for the past few years (I realize not everyone is concerned about this), an Atlantic-based product might be preferable for you as well.
Here's how the Dropi brand of Icelandic cod liver oil (available in both liquid and capsules) is carefully created:
Each day fishermen aboard small vessels pull shimmering, fresh wild Icelandic cod (Gadus morhua) from the pristine waters off of the Northwest coast. These fishing grounds are special and unique; they have been carefully protected and are surrounded by an industrial-free zone to prevent pollution and contamination.

The line-fished cod are brought directly to a facility on shore, which is nestled by the harbor and just outside the local fish market. Here the cod liver oil is extracted immediately using a cold-press technique to ensure ultimate freshness. Because the oil is released quickly and at low-temperatures, it is considered both virgin and raw. Trace amounts of rosemary and natural vitamin E are added to the liquid as antioxidants to maximize shelf life before bottling.
Leaf Lard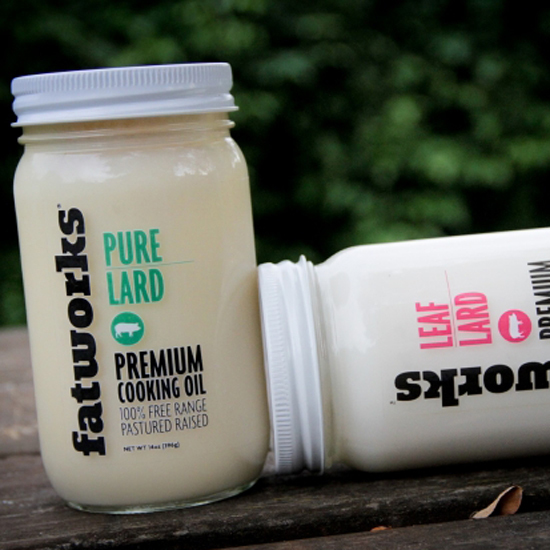 Lard is one of the healthiest, nutrient rich cooking fats to use in your kitchen. And, when it comes to lard, pastured leaf lard is the best. You can certainly render lard yourself very easily in your kitchen. However, it is so wonderful to be able to buy it when necessary.
The Fatworks brand of leaf lard has everything going for it:
Packed in glass jars
Sourced from pastured pigs
Hormone and antibiotic free
Perfect for high heat cooking
Grassfed tallow is available too, by the way. I don't buy it currently as I have a ton of tallow I rendered myself in the freezer. But I might need to buy it in the future.
Sprouted and Soaked Nut Butters (4)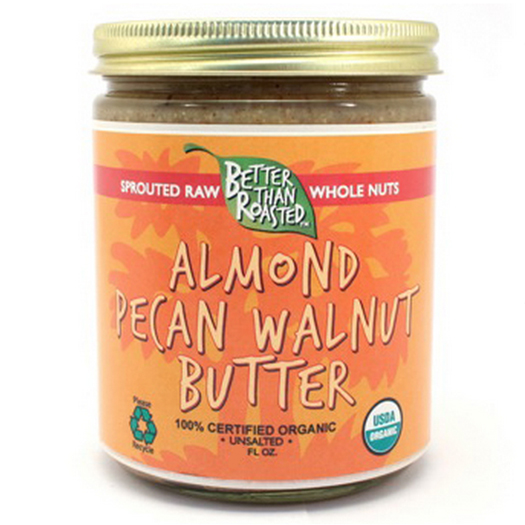 Nut butter is a healthy part of the diet, but raw nuts should be soaked or sprouted first to eliminate anti-nutrients and increase digestibility.
I cannot always fit this time-consuming process into my busy schedule, so it's fantastic that Radiant Life offers a full line of 11 types of sprouted and soaked nut butters! Our family uses about 4-5 jars of sprouted and soaked nut butter a month.
Our favorites are hazelnut, pecan, macadamia nut, and brazil nut. The 3 and 4 nut combo butters are a tasty option too.
There are 11 nut and seed butters available though, so check it out here to see if your favorites are there too.
Emu Oil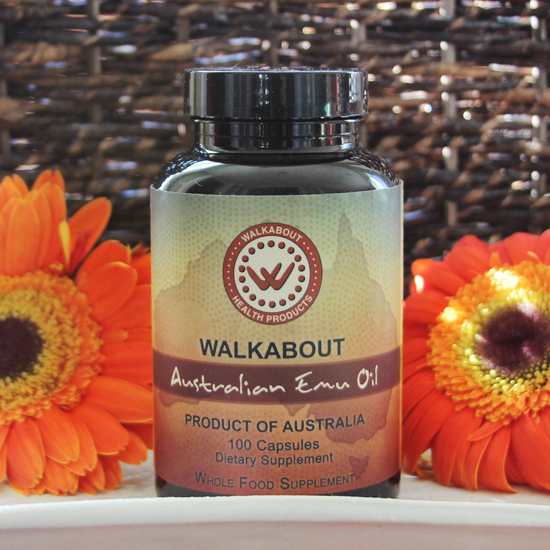 Did you know that emu oil is one of the most dense foods on the planet for the elusive but critical nutrient known as K2 (Weston Price's X-factor). Almost everyone is deficient in K2 today unless they supplement. And, Vitamin A and Vitamin D are not used efficiently by the body unless adequate K2 is present. This article contains a lot of information about this traditional and very healthy fat.
Emu oil from emus that are free to forage and roam to eat their natural diet has more of the animal form of K2 known as MK-4 than almost any other food. This includes butter oil. Goose liver pate has comparable amounts. Only the Vitamin K in natto is higher, but it is a different form known as MK-7, which is also very valuable! This article examines the difference between MK-4 and MK-7.
When I first found out about Australian emu oil, I asked my friends Norm and Kathy at Radiant Life if they would carry it. They did, and I've been buying emu oil (liquid or capsules) from them ever since.
Vitamin C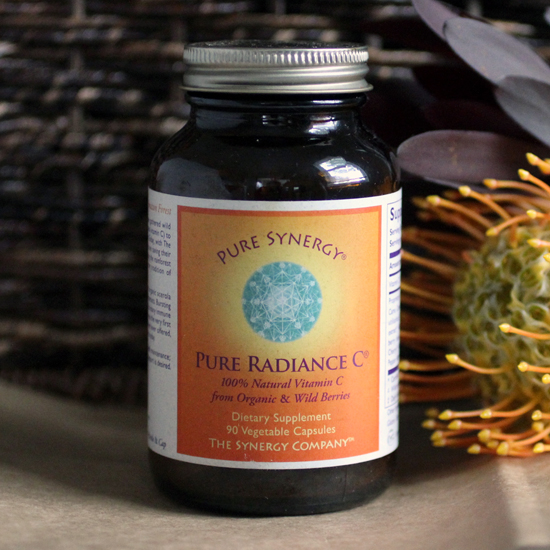 Did you know that virtually all the Vitamin C on the market is in the form of synthetic ascorbic acid? Worse, this stuff is typically derived from GMO corn? I avoid synthetic C like the plague!
Refreshingly, Radiant Life offers THE BEST line of natural, whole food based Vitamin C complexes on the market. Period.
Click here to see the entire offering. It is amazing.
I personally use the Pure Radiance C and the Amla C, but any of the Vitamin C supplements that Radiant Life stocks are top notch. Try them all and see which one works best for you.
Desiccated Liver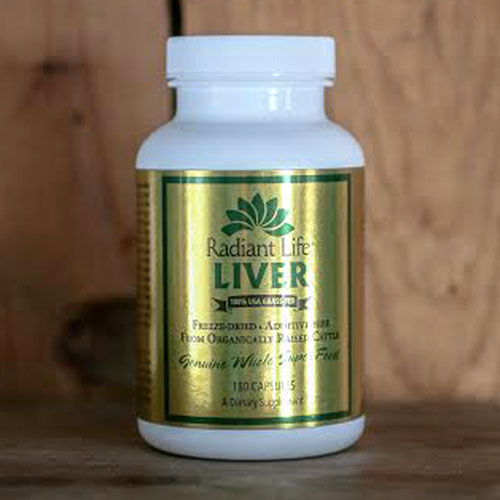 If you don't eat organ meats much or at all, a raw desiccated liver whole food supplement is a good idea. It is also very helpful to take while traveling when access to nutrient dense foods is hard to come by. When my oldest goes off to college next year, he will have an ample supply, I can assure you!
You can get the 100% grass-fed, raw desiccated beef liver raised in the USA. It comes packed in either capsules or as a convenient loose powder to add to soups and sauces. Six capsules or 1 teaspoon of the powder equals approximately 1 ounce of fresh grassfed liver.
Liver is the world's #1 superfood. It was revered by traditional cultures and specially provided to pregnant women, fathers-to-be, children, and the elderly. It contains an anti-fatigue factor and is loaded with B-12 which most people are deficient in, especially vegetarians.
Atlantic Sourced Seafood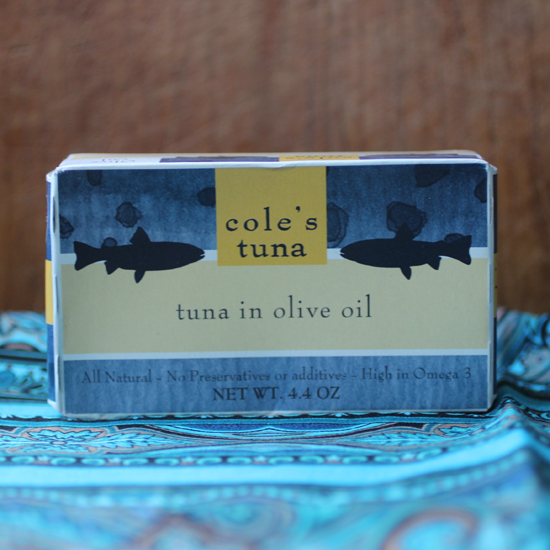 Tuna sandwiches are a favorite in our home. But, due to concerns about Fukushima radiation, I no longer buy tuna unless I can be sure it comes from the Atlantic. Isn't it sad that our world has become so polluted that we have to consider such things? I've written about issues with Pacific tuna before in this post.
Fortunately, Radiant Life offers sustainably caught, olive oil packed tinned seafood from Portugal. This includes tuna, smoked mussels, sardines, and mackerel.
I buy the Skipjack (light) tuna most frequently (Skipjack is healthier than Albacore which has the greatest risk for mercury). I also use the smoked mussels and sardines.
EMF Protection Products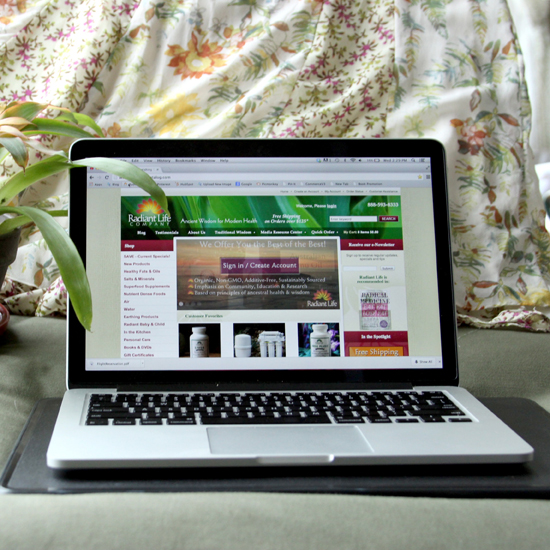 Buying EMF protection gear is an important investment in health protection nowadays. Consider that we are all bathed in WiFi 24/7. It surrounds us nearly everywhere we go all the time. It's important to mitigate the exposure and give our bodies a rest from it where and when we can. This is why turning off the WiFi at night and using protective devices on electronics is a smart move.
While these types of items aren't a recurring purchase like the others above, I thought I would add the line of DefenderShield products here at the end. I've purchased a DefenderShield for every computer in our home regardless of size. My kids all have one at their desk and my husband and I have one too.
Consider one for your laptops, notebooks, tablets, and iPads. Especially think about getting one if you frequently sit on the couch or in bed with the computer on your lap!
Which Radiant Life Products are Your Faves?
I hope this personal list is helpful to you! Radiant Life has so many other products I love. This list only scratches the surface of what might be helpful for your family.
It is good to know that an online store exists that is specifically designed with the traditional foodie in mind!