Fermented ketchup recipe that is lightly cultured for a healthy condiment that deliciously adds probiotics and enzymes to any meal.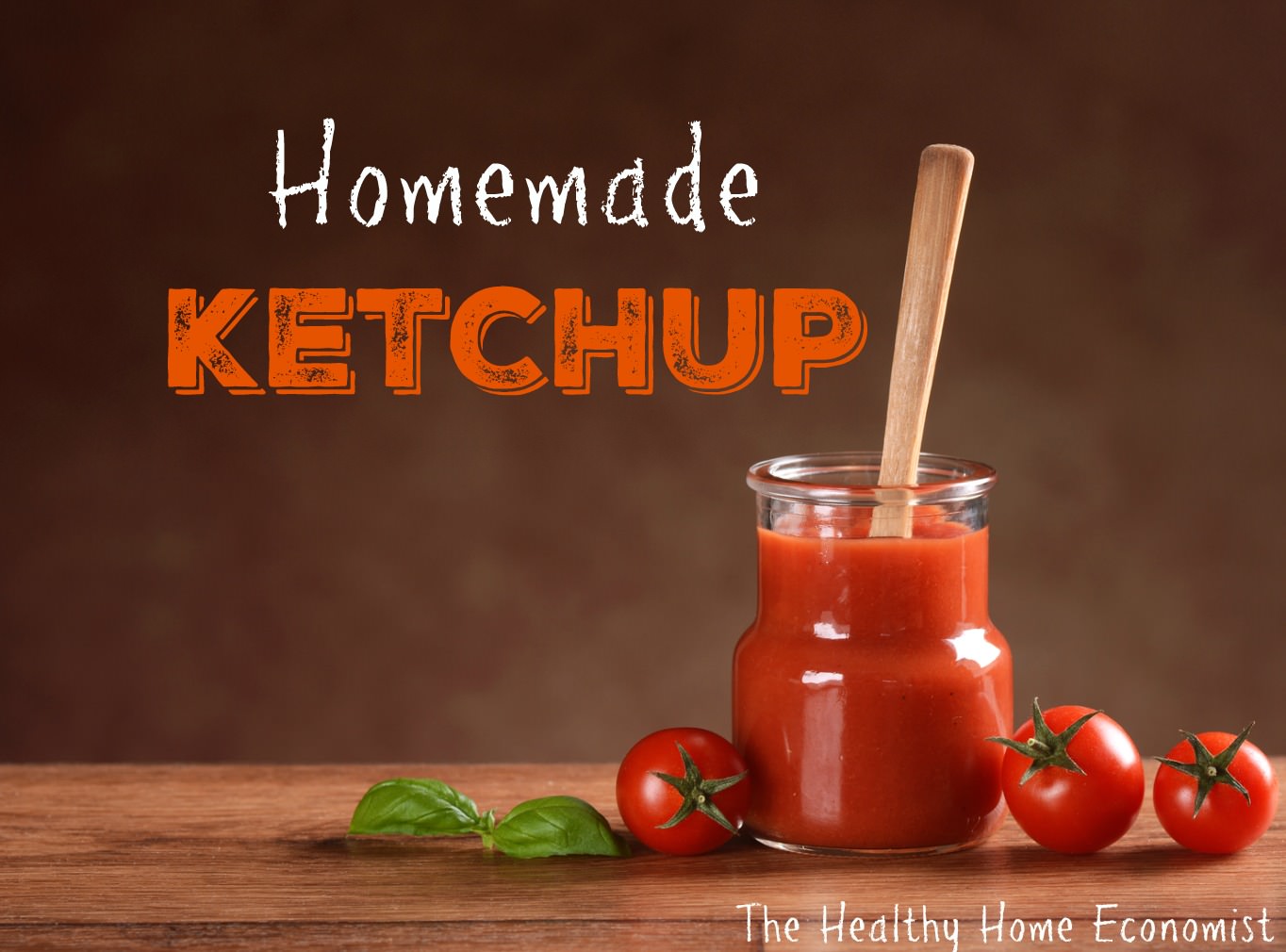 The king of condiments in the Western world is undoubtedly ketchup. Americans buy over a half billion bottles of ketchup every year.
Unfortunately, food manufacturers use GMO high fructose corn syrup as the sweetener of choice — definitely not part of a healthy diet! Organic versions frequently contain sugar and are expensive. Hence, many health conscious households are seeking to make homemade ketchup as a nutritious alternative.
Ketchup originally comes to us from China as a fermented fish sauce. It is definitely a traditional condiment used for centuries as part of healthy ancestral diets.
In the modern era, Americans added tomatoes to make the world famous tomato ketchup of today.
The ketchup recipe below is lightly fermented using the Nourishing Traditions method.
This process utilizes beneficial bacteria to quickly and safely transform the ingredients into an enzyme rich, probiotic filled condiment.
Using these "live" foods greatly assists digestion when used in conjunction with a meal of cooked foods. Bring on the grassfed burgers and homemade French fries.
It is important to learn how to make healthy homemade ketchup for your family. If you simply don't have the time, at least consider purchasing quality ketchup without GMOs.
This brand sweetened with honey and this no-sugar ketchup brand are both good options if you prefer to buy.
The video included with the recipe below demonstrates how to make ketchup at home. My husband finds it helpful for improving digestion and reducing bloating when eaten with a meat based meal.
I also use it as a base for other condiments like thousand island dressing or fermented barbecue sauce.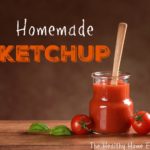 Easy Homemade Ketchup Recipe
Lightly fermented, delicious tasting homemade ketchup recipe to add probiotics and enzymes to any meal.
Instructions
Mix all ingredients together in a clean, wide mouthed mason jar.

Leave at least one inch at the top of the jar to allow for expansion during the fermentation.

Leave on the counter for 2 days and then refrigerate.

The ketchup is well preserved for about 6 months.
Recipe Video
Recipe Notes
Use 1/4 tsp cayenne pepper for a more powerful tasting ketchup.
Make sure the fish sauce you use contains ONLY anchovies and salt as the listed ingredients. Many brands contain MSG and/or added sugar.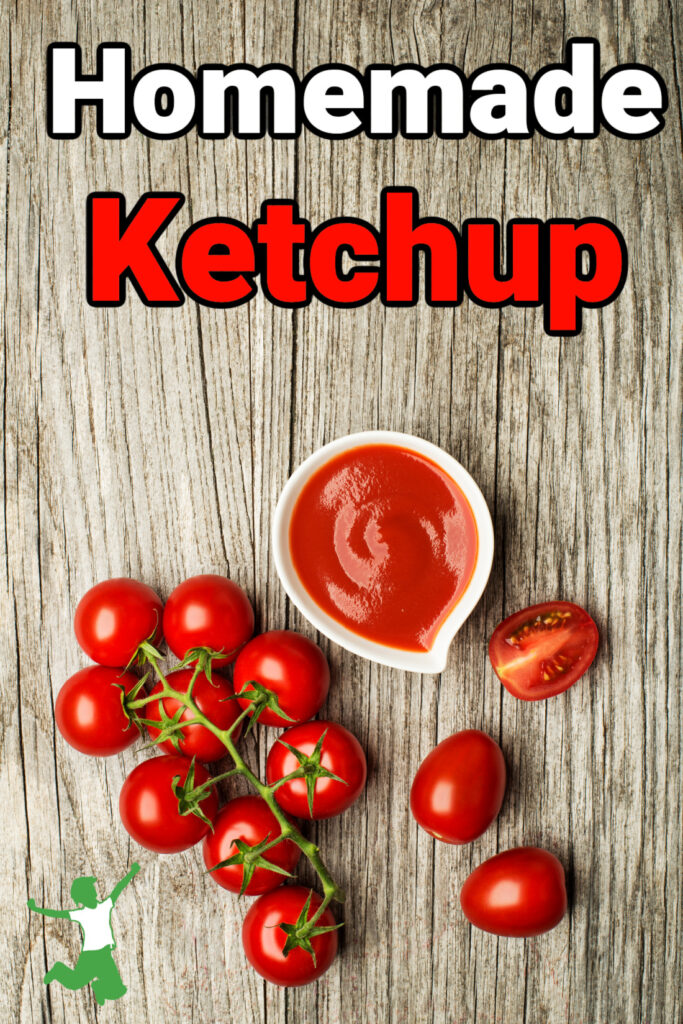 More Fermented Condiments Recipes