About The Healthy Home Economist
Mission
The Healthy Home Economist was founded in 2009 with a mission to teach families about the effective, practical application of traditional, ancestrally inspired diets and research-based wellness within the setting of the modern household.
Sarah Pope, our founder, has a passion to provide you with delicious whole food recipes, well-researched information about natural remedies, fitness and workout suggestions, green living tips, and other ideas to make staying healthy easy, safe, and budget-friendly!
Contributors
Contributors to articles published on The Healthy Home Economist are experts in their respective fields. Referencing to high quality, objective and scientific sources is emphasized.
The information presented here is research on healthy living you can trust!
Sarah Pope MGA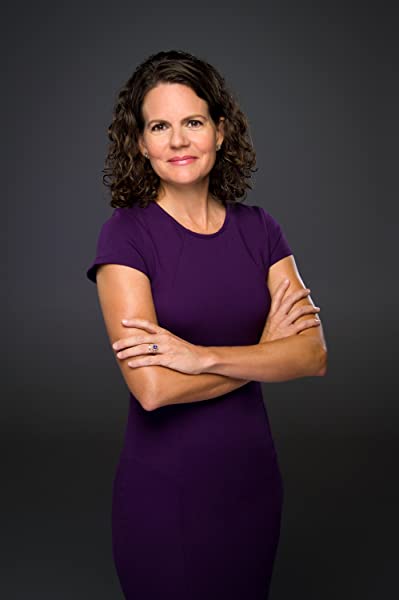 Sarah Pope, the founder of The Healthy Home Economist, is the Mother of 3 healthy children, nutrition educator, and best-selling author.
She has written over 1800 articles for this site and is the author of three books, Get Your Fats Straight, Traditional Remedies for Modern Families, and Living Green in an Artificial World.
Her four eBooks Good Diet…Bad Diet, Real Food Fermentation, Ketonomics, and Ancestrally Inspired Dairy-Free Recipes are available for complimentary download via Healthy Home Plus.
Sarah's groundbreaking work in reviving the importance of traditional diet in modern society has been featured via numerous mainstream and independent media outlets. She has been interviewed on the national TV evening news and nationwide radio from as far away as the Philippines.
In 2010, she was awarded Activist of the Year at the International Wise Traditions Conference, subsequently serving on the Board of Directors for the nutrition nonprofit the Weston A. Price Foundation for 7 years.
Sarah is a summa cum laude, Phi Beta Kappa graduate in Economics from Furman University. She also holds a Master of Government Administration with a major in Public Financial Management from the University of Pennsylvania.
Sarah worked for over 10 years in the field of Information Technology (Accenture and Raymond James Financial) before changing careers in 1998 to raise her three children with her husband, Richard, and fully devote herself to research and revival of evidence-based, ancestral approaches to health.
Since 2002, Sarah has been a Health and Nutrition Educator dedicated to helping families effectively incorporate the principles of ancestral diets within the modern household. She is a sought after lecturer around the world for numerous conferences, summits and podcasts.
Her work has been covered by USA Today, The New York Times, National Review, ABC, NBC, and many others. Sarah's research has also been referenced in the Netflix docu-series Explained.
Medical Contributors
While the Healthy Home Economist began as a quest to improve one family's health, many articles on this site are reviewed, approved and written by medical doctors, dentists, naturopathic doctors, and chiropractors.
Carlo Litano DMD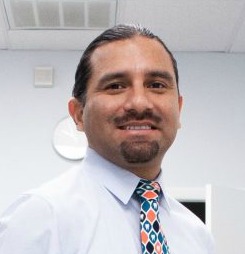 Dr. Carlo Litano DMD is from a family of medical professionals. He attended Barry University in Miami Shores, Florida with a focus in Biology and Chemistry. He went on to receive his Doctoral Dental Degree from Nova Southeastern University School of Dental Medicine in Ft. Lauderdale in 2005.
Dr. Litano focused his interests in holistic and integrative dentistry while practicing in Portland, Oregon where he mentored at the Northwest Center of Dental Excellence. He later developed an interest in managing TMJ disorders and chronic pain conditions by attending a mini-residency and numerous symposiums. Dr. Litano regularly takes continuing education, keeping him current in clinical dentistry.
Lewis Gross DDS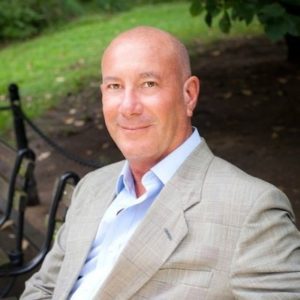 Dr. Lewis Gross has provided comprehensive oral care since 1979. He currently serves as Director of Holistic Dentists in New York City.
With extensive experience and an impressive educational background, he offers patients expertise and guidance on all matters related to oral health. He served as an Assistant Professor of Oral Pathology at his alma mater, Columbia University. In addition, he provided counsel to the New York City Medical Examiner's Office.
Dr. Gross believes that dentistry should focus on the effects it will have on the patient's entire well-being, as well as the patient's environment. Dr. Gross offers patients alternatives to traditional amalgam fillings that contain mercury, amalgam removal, non-surgical treatments for gum disease, and innovative options for root canal treatments. Known by his colleagues as a pioneer in alternative and integrative dentistry, Dr. Gross focuses on providing dental care that is beneficial to overall health.
Judene Benoit DDS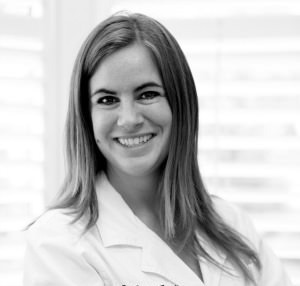 Dr. Judene Benoit is known as "The Mouthy Dentist". She writes about natural healing for dental problems, inspiring people to take charge of their oral health and is the author of the book How to Stop Cavities: A Natural Approach to Remineralization and Prevention.
Dr. Judene is a practicing dentist in Ontario, Canada and provides in-office, phone, and virtual consults for those seeking natural dental solutions.
Deborah Gordon MD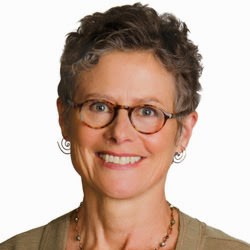 Deborah Gordon MD has a degree in English Literature from UC Berkeley and graduated from medical school at the University of California at San Francisco.
In her practice, Dr. Gordon offers nutritional advice, food-based and other supplements, as well as homeopathic remedies and a limited number of herbs.
She practices a sensible, gentler form of medicine than most are used to, where she shares what she knows to teach her patients about the choices they each can make – choices that help determine how healthy they can be.
Karen Kan MD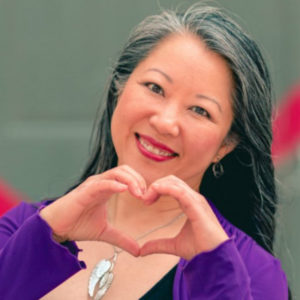 Karen Kan MD is a bestselling author and practicing physician.
Dr. Kan graduated Magna Cum Laude from the University of Ottawa School of Medicine, Canada, and became board certified in Family Medicine in both Canada and the USA. At the University of Ottawa, she experienced month-long intensives in acupuncture and clinical hypnosis during her residency training.
She has worked for several medically under-served communities in New York and California and has also been an Associate Professor at the Santa Monica-UCLA Family Residency Program teaching medical students and residents. While at UCLA, she was co-chair of the Evidence-based Medicine curriculum.
Kelly Brogan MD

Kelly Brogan MD holds an undergraduate degree from M.I.T., where she studied Cognitive Neuroscience. She graduated from Cornell Medical School and began her work in Reproductive Psychiatry. A strong interest in the interface of medicine and psychiatry led her to pursue a fellowship in Consultation-Liaison/Psychosomatic Medicine at NYU/Bellevue/VA Hospital. She is Board Certified in Psychiatry, Psychosomatic Medicine, as well as Board Certified in Integrative and Holistic Medicine.
Thomas Cowan MD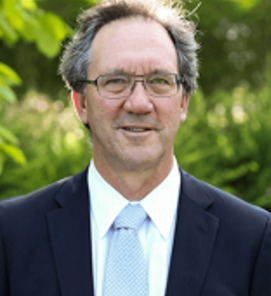 Tom Cowan MD has studied and written about many subjects in medicine including nutrition, homeopathy, anthroposophical medicine, and herbal medicine. He is the author of Human Heart, Cosmic Heart, the principal author of The Fourfold Path to Healing and co-author of The Nourishing Traditions Book of Baby and Child Care.
Dr. Cowan graduated from the Michigan State University College of Human Medicine in 1984. After his residency in Family Practice at Johnson City Hospital in Johnson City, New York, he set up an anthroposophical medical practice in Peterborough, New Hampshire. Dr. Cowan has served as vice president of the Physicians Association for Anthroposophical Medicine and is a founding board member of the Weston A. Price Foundation.
David Levi ND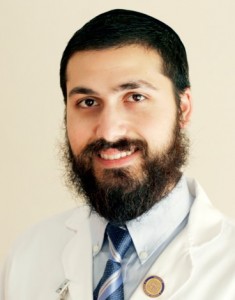 Dr. David Levi is a naturopathic doctor who practices in South Florida. He is a graduate of the Hunter College Pre-Med Program. He continued onto medical school completing 4 years of study on conventional and alternative medical approaches, over 1200 hours of in-residence clinical training, and medical internships at St. Vincent's Hospital in Bridgeport and at The New England Center for Personalized Medicine (under the supervision of world-renowned naturopathic physician, Dr. Peter D'Adamo), he received his doctoral degree in naturopathic medicine at the University of Bridgeport College of Naturopathic Medicine. Dr. Levi completed a 2-year internship at D'Adamo Personalized Nutrition (DPN) in Williamsburg.
Bruce Fife ND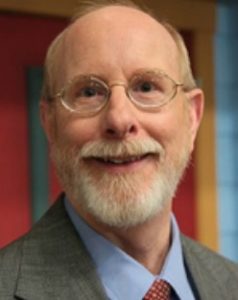 Bruce Fife ND is a certified nutritionist and naturopathic physician.
He is the author of over 20 books including The Coconut Oil Miracle and Coconut Cures. He serves as the director of the Coconut Research Center, a nonprofit organization dedicated to educating the public and medical profession about the health aspects of coconut.
Konstantin Monastyrsky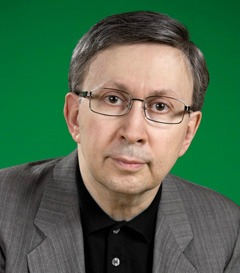 Konstantin Monastyrsky holds a degree in pharmacy from the National Medical University in Lviv, Ukraine. He is an expert in forensic nutrition and has written four books about health and nutrition, including the acclaimed Fiber Menace. He is a sought after speaker around the world.
Cilla Whatcott PhD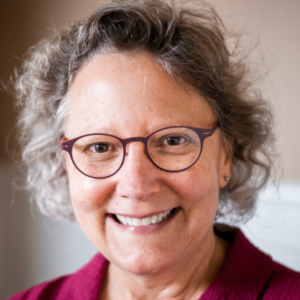 Cilla Whatcott PhD, HD RHom, CCH is a classical homeopath, instructor at Normandale Community College, mother of several adopted children from around the world, and advocate for safer healthcare.
Cilla holds a Bachelor of Arts from Arizona State University and a Doctorate from Kingdom College of Natural Health. She is also a graduate of Northwestern Academy of Homeopathy, Minneapolis, MN.
Joette Calabrese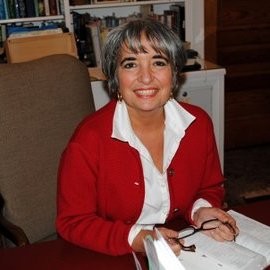 Joette Calabrese is the founder of Homeopathy Works and an internationally acclaimed homeopath. She has a passion for teaching moms and her methods are simple. Clean living, nutrient-dense foods, and knowing…really knowing…homeopathy.
Mark Frank DC

Dr. Mark Frank has been in private practice in Zephyrhills since 1981. His specialties include traditional and light touch Chiropractic and nutrition. He is a graduate of the University of Idaho with a Bachelor of Science in Biology. He received his Doctor of Chiropractic from Life Chiropractic College.
Dr. Frank is one of three doctors in Florida practicing NeuroCranial Restructuring. This is a specialized adjusting procedure focusing on the bones of the skull for chronic headaches, concussions, sinus problems, and TMJ disorders.
Jill Tieman DC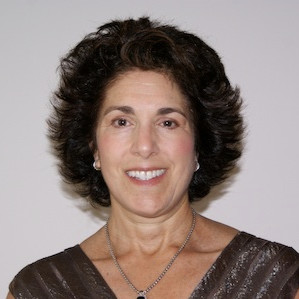 Dr. Jill Tieman is a Clinical Nutritionist and licensed Chiropractor. In her practice, she specializes in autoimmunity and gut-healing diets to help her patients regain vibrant health. As founder of Real Food Forager, she shares recipes for clean, grain-free, dairy-free, additive-free eating and articles about novel innovations in natural and functional medicine so that provide practical advice for achieving superlative health.
Nutrition Experts
The following nutritional experts have provided input concerning the dietary advice provided on the Healthy Home Economist.
Kaayla Daniel PhD, CCN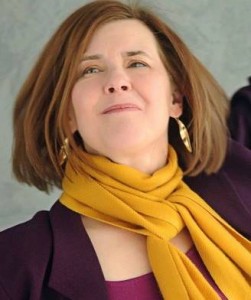 Dr. Kaayla Daniel CCN is known as the Naughty Nutritionist. She is author of The Whole Soy Story and co-author of Nourishing Broth both endorsed by leading health experts.
Dr. Daniel's practice offers solutions for healthy aging, cognitive enhancement, digestive and reproductive disorders, and recovery from soy and vegetarian diets.
She has appeared on the Dr. Oz Show and the PBS series Healing Quest and is a sought after lecturer around the world.
Sylvia Onusic PhD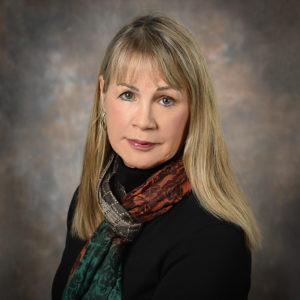 Dr. Sylvia Onusic is a board-certified, licensed nutritionist with a PhD in Public Health and Nutrition. She helps individuals and families recognize the physical and mental conditions related to gluten sensitivity, Celiac, and other food-related disorders, and how to deal with them most effectively.
Kim Schuette CN, Certified GAPS Practitioner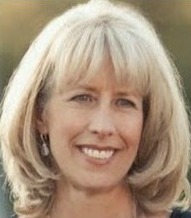 Kim Schuette CN was in private practice in the field of nutrition since 1999. She earned her certification as a Certified Nutritionist in 2002 and established Biodynamic Wellness. As her referral base grew, she began growing her practice by mentoring other nutritionists to develop a strong coherent team committed to supporting families in their many health challenges. Kim utilizes the dietary principles taught by Weston A. Price, D.D.S. along with real food-based nutritional therapies and biotherapeutic drainage therapy to support gut and digestive disorders, male and female hormonal imbalances, ADD/ADHD challenges, and autoimmunity.
Kim introduced the GAPS Diet to clients in 2006 and in 2011 became a Certified GAPS™ Practitioner under the guidance of Dr. Natasha Campbell-McBride. She incorporated blood chemistry, salivary hormone testing, and hair mineral analysis when needed. Kim taught numerous seminars on topics ranging from mindful conception and female hormonal concerns to children's health, healing with the GAPS Diet, and transitioning to a whole foods diet. Kim received the Activist Award from the Weston A. Price Foundation in 2012 for her work in children's nutrition and preconception nutrition. She served on the Board of Directors of the Weston A. Price Foundation, as well as the San Diego Chapter co-leader of the Weston A. Price Foundation.
Carla Hernandez RDN, NTP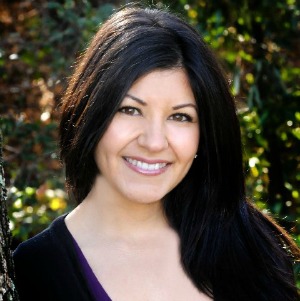 Carla Hernandez is a Registered Dietician Nutritionist, Certified Nutritional Therapy Practitioner, and the founder of Wise Roots Nutrition. She uses nutrition, diet and lifestyle interventions to support physiological mechanisms within the body. She specializes in digestive issues, weight loss, and skin Conditions.
Jill Cruz CNS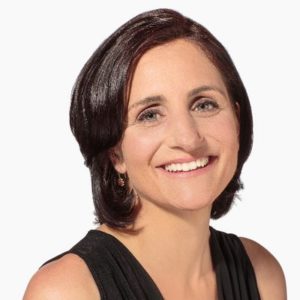 Jill Cruz CNS is a Clinical Nutritionist that specializes in highly individualized diets with a functional nutrition approach. She works at Hudson Valley Functional Medicine in developing appropriate dietary options for patients and she has been trained in the guidelines of the Patricia Kane Protocol, the GAPS diet, nutritional Ketogenic diet, and the Paleo diet.
Jill is passionate about helping people incorporate healthy choices into their daily lives that are also convenient and doable. She is a mother of two and is very familiar with the challenges of feeding a family with diverse needs. She is committed to exploring food in a quest to make healthy eating not only enjoyable but also a realistic lifestyle choice.
Melanie Fielstra FNTP, CGP, RWP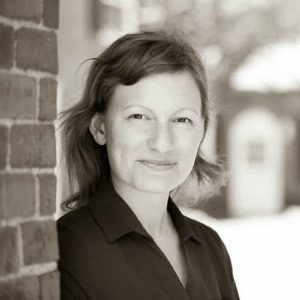 Melanie Fielstra is a Nutritional Therapy Practitioner, Certified GAPS Practitioner, and Mom of 4 who lives in Vermont. She is the founder of Honest Body and hosts an online GAPS class several times a year. Melanie delights in helping people apply healing protocols to everyday life and becoming friends with their bodies once again.
Craig Fear NTP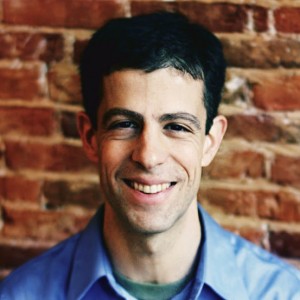 Craig Fear is a certified Nutritional Therapy Practitioner who specializes in helping others with chronic digestive issues. He is the founder of Fearless Eating where he shares recipes and digestive health tips. Craig is also the author of three books, The 30-Day Heartburn Solution, Fearless Broths and Soups, and The Thai Soup Secret.
Catherine Crow FNTP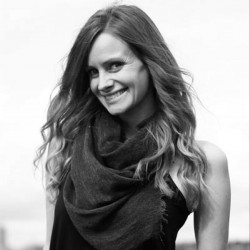 Catherine Crow is a Functional Nutritional Therapy Practitioner and founder of Butter Nutrition. She enjoys cooking, gardening, and teaching her clients how to re-connect with their inner food intelligence.
Monica Corrado CNC CGP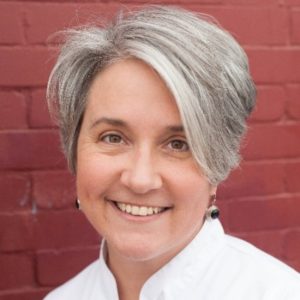 Monica Corrado MA is a teaching chef, Certified Nutritional Consultant, and Certified GAPS Practitioner who is passionate about illuminating the connection between food and well-being. She is a dynamic teacher, speaker, consultant, and author who lives to share the tools, knowledge, and inspiration to cook nourishing, traditional food. Monica has been teaching food as medicine for almost ten years after 18 years in sustainable food sourcing and preparation, menu design, and management.
Mandy Lee NTP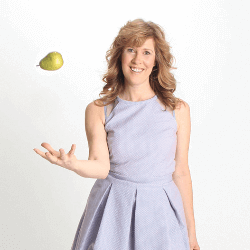 Mandy Lee is a Nutritional Therapy Practitioner, author, and founder of Real Food Recovery, a positive site about changing the future for orphans with hope, natural remedies, and good food because everyone, regardless of circumstances, deserves good health.
Sustainable and Healthy Living Contributors
The following experts in fitness and sustainable living have contributed numerous articles to the Healthy Home Economist.
John W. Moody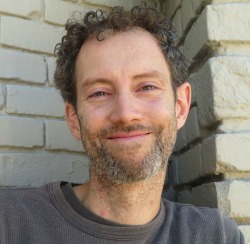 John Moody is the author of 3 books, farmer, homesteader, entrepreneur, and Real Food activist. He speaks nationally at a wide range of events, along with writing for numerous publications and consulting for farmers, homesteaders, and food businesses.
Paula Jager CSCS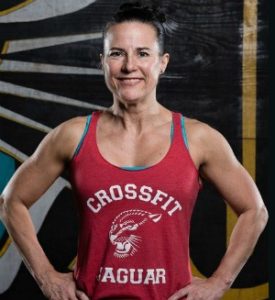 Paula Jager NSCA CSCS & CPT is the founder of CrossFit Jaguar in Tampa, Florida. She has been personally and professionally involved in the fitness industry since 1995. She specializes in helping people be the best they can be by using fitness to help fuel maximum health and well being.
Tim Wightman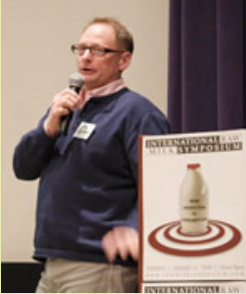 Tim Wightman is a former President of the Farm-to-Consumer Foundation, author of the Raw Milk Production Handbook, creator of Chore-Time DVD, and instructor for Cow-Share College & Goat Share University.
As an activist Wisconsin farmer, he has pioneered CSAs, organic cooperatives, farmers' markets, Cow-share programs, Farm-share programs, and Milk Direct raw milk testing protocols.
Stephanie Cornais LMT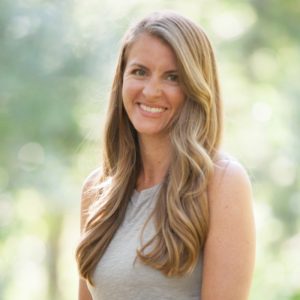 Stephanie Cornais is an Environmental Scientist, Licensed Massage Therapist, Certified Itsy Bitsy Yoga Facilitator, Certified Doula, and a Birthing From Within Mentor.
She is the founder of Mama and Baby Love, a site dedicated to helping moms make sense of motherhood. It serves to teach women the skill sets necessary to be healthy, happy, and successful mothers. And, most importantly, to provide support.
Jennifer Roberge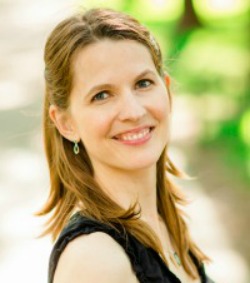 Jennifer Roberge is a mother of two, blogger, and founder of the Eczema Company. She hopes to inspire parents raising a child who is suffering from eczema, allergies or asthma, as well as adults who are personally suffering, to heal from within using safe, natural methods.
Chef Emily Duff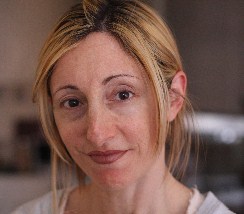 Emily Duff has been cooking professionally in NYC since 1988. She worked for farmers Wilklow, Bradley and Dent from 1989 — 1991 at the Tribeca Washington Farmers Market and Brooklyn, Grand Army Plaza Greenmarket. Her café Henrietta's Feed & Grain (1993) was one of the first eateries to employ a completely seasonal menu based on the bounty of local growers from NY and NJ. The Feed & Grain earned her a reputation of being a chef true to flavor and respectful of ingredients while creating and serving honest, delicious, healing food. She retired in 2002 to continue her work in private catering.