Mission
The mission of the Healthy Home Economist is devoted to teaching families about the effective, practical application of traditional, ancestrally inspired diets and research-based wellness within the setting of the modern household.
Sarah, our founder, has a passion to provide you with delicious whole food recipes, well-researched information about natural remedies, fitness and workout suggestions, green living tips, and other ideas to make staying healthy easy, safe, and budget-friendly!
Contributors
Contributors to articles published on The Healthy Home Economist are experts in their respective fields. Referencing to high quality, objective and scientific sources is emphasized.
The information presented here is research on healthy living you can trust!
Sarah Pope MGA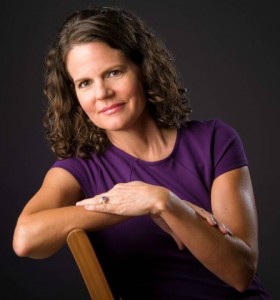 Sarah Pope, the founder of The Healthy Home Economist, is the Mother of 3 healthy children, nutrition educator, and best-selling author. She has written over 1000 articles for this site as well as three books, Get Your Fats Straight, Traditional Remedies for Modern Families, and Green Living in an Artificial World.
Sarah's groundbreaking work in reviving the importance of traditional diet in modern society has been featured via numerous major media outlets over the past 10 years. She has been interviewed on the national TV evening news and nationwide radio from as far away as the Philippines.
In 2010, she was awarded Activist of the Year at the International Wise Traditions Conference.
Sarah is a summa cum laude, Phi Beta Kappa graduate in Economics from Furman University. She also holds a Master of Government Administration with a major in Public Financial Management from the University of Pennsylvania.
Sarah worked for over 10 years in the field of Information Technology (Accenture and Raymond James Financial) before changing careers in 1998 to raise her three children with her husband, Richard, and fully devote herself to research and revival of evidence-based, ancestral approaches to health.
Since 2002, Sarah has been a Health and Nutrition Educator dedicated to helping families effectively incorporate the principles of ancestral diets within the modern household. She is a sought after lecturer around the world for numerous conferences, summits and podcasts.
Her work has been covered by USA Today, The New York Times, National Review, ABC, NBC, and many others.
Expert Medical Contributors
While the Healthy Home Economist began as a quest to improve one family's health, many articles on this site are reviewed, approved and written by medical doctors, dentists and other experts.
Carlo Litano DMD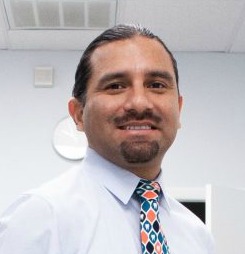 Dr. Carlo Litano DMD is from a family of medical professionals. He attended Barry University in Miami Shores, Florida with a focus in Biology and Chemistry. He went on to receive his Doctoral Dental Degree from Nova Southeastern University School of Dental Medicine in Ft. Lauderdale in 2005.
Dr. Litano focused his interests in holistic and integrative dentistry while practicing in Portland, Oregon where he mentored at the Northwest Center of Dental Excellence. He later developed an interest in managing TMJ disorders and chronic pain conditions by attending a mini-residency and numerous symposiums. Dr. Litano regularly takes continuing education, keeping him current in clinical dentistry.
Professional Organizations Dr. Litano Belongs to:
Holistic Dental Association
International Academy of Oral Medicine & Toxicology (IAOMT)
American Academy of Craniofacial Pain
International Academy of Ceramic Implantology
Dental Amalgam Mercury Solutions (DAMS)
International Association of Mercury Safe Dentists (IAMSD)
Deborah Gordon MD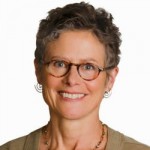 Deborah Gordon MD has a degree in English Literature from UC Berkeley and graduated from medical school at the University of California at San Francisco.
In her practice, Dr. Gordon offers nutritional advice, food-based and other supplements, as well as homeopathic remedies and a limited number of herbs.
She practices a sensible, gentler form of medicine than most are used to, where she shares what she knows to teach her patients about the choices they each can make – choices that help determine how healthy they can be.
Karen Kan MD
Karen Kan MD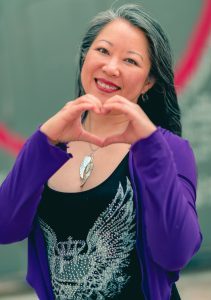 is the bestselling author of Guide to Healing Chronic Pain — A Holistic Approach. In her practice, she integrates the Body-Mind-Spirit approach to healing.
Dr. Kan graduated Magna Cum Laude from the University of Ottawa School of Medicine, Canada, and became board certified in Family Medicine in both Canada and USA.  At the University of Ottawa, she experienced month-long intensives in acupuncture and clinical hypnosis during her residency training.
She has worked for several medically under-served communities in New York and California and has also been an Associate Professor at the Santa Monica-UCLA Family Residency Program teaching medical students and residents. While at UCLA, she was co-chair of the Evidence-based Medicine curriculum.
Her formal acupuncture training was completed with the UCLA Medical Acupuncture for Physicians in 2000.  She has won "Best Acupuncturist" in the Best of the Mountains Readers' Choice contest multiple years in a row.
She currently resides in Lake Placid, NY and enjoys competitive figure skating and ice dancing.