About
The Healthy Home Economist MISSION
The mission of the Healthy Home Economist is devoted to teaching families about the effective, practical application of traditional, ancestrally inspired diets and evidence-based wellness within the setting of the modern household.
Sarah, our founder and primary writer, has a passion to provide you with delicious whole food recipes, natural remedies, fitness suggestions, healthy living tips and other ideas to make staying healthy as easy and budget friendly as possible!
Contributors to The Healthy Home Economist
Contributors to articles published on The Healthy Home Economist are carefully chosen to be leading edge experts in their respective fields. In many cases, they are breaking new ground in their area of expertise. While some of the information and opinions expressed here are out of the box and occasionally controversial, sourcing to high quality, objective references including medical journals is emphasized where possible.
The material presented here is meant to challenge you to think, but most importantly, to have a conversation with your medical practitioner, so that all angles to treatment and wellness protocols can be thoroughly analyzed and discussed before embarking on a course of action.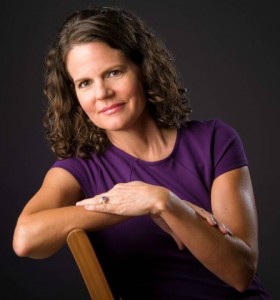 Sarah Pope, founder of The Healthy Home Economist, is the Mother of 3 healthy children, nutrition educator, and best-selling author. She has written over 1000 articles for this site as well as three books, Get Your Fats Straight, Traditional Remedies for Modern Families, and Green Living in an Artificial World.
Sarah's groundbreaking work in reviving the importance of traditional diet in modern society has been featured via numerous major media outlets over the past 10 years. She has been interviewed on the national TV evening news and nationwide radio from as far away as the Philippines. In 2010, she was awarded Activist of the Year at the international Wise Traditions Conference.
Sarah is a summa cum laude, Phi Beta Kappa graduate in Economics from Furman University. She also holds a Master of Government Administration with a major in Public Financial Management from the University of Pennsylvania.
Sarah worked for over 10 years in the field of Information Technology (Accenture and Raymond James Financial) before retiring in 1998 to raise her children with her husband, Richard, and fully devote herself to research and revival of evidence-based, ancestral approaches to health.
Since 2002, Sarah has been a Nutrition Educator for the Weston A. Price Foundation, a nonprofit organization dedicated to challenging the Diet Dictocrats within conventional nutrition circles with historically and anthropologically accurate nutritional guidelines. In 2011, Sarah joined the Weston A. Price Foundation as a Board Member.
Her work has been featured by USA Today, The New York Times, National Review, The Daily Show, ABC, NBC, and many others.
Medical Contributors
Below are distinguished medical doctors that have authored or been consulted for articles on The Healthy Home Economist. Many other experts have contributed content as well, including dentists, chiropractors, naturopathic doctors, PhDs, farmers, chefs and nutritionists. Note that the author bio is found at the bottom of each article for easy reference.
Dr. Thomas Cowan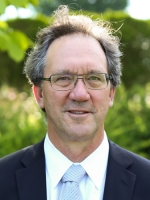 has studied and written about many subjects in medicine including nutrition, homeopathy, anthroposophical medicine, and herbal medicine. He is author of Human Heart, Cosmic Heart, the principal author of The Fourfold Path to Healing and co-author of The Nourishing Traditions Book of Baby and Child Care.
Dr. Cowan graduated from the Michigan State University College of Human Medicine in 1984. After his residency in Family Practice at Johnson City Hospital in Johnson City, New York, he set up an anthroposophical medical practice in Peterborough, New Hampshire. Dr. Cowan has served as vice president of the Physicians Association for Anthroposophical Medicine and is a founding board member of the Weston A. Price Foundation.
He has lectured extensively throughout the US and Canada. He has three grown children and currently practices medicine in San Francisco where he resides with his wife Lynda.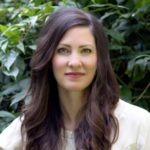 Dr. Kelly Brogan holds an undergraduate degree from M.I.T., where she studied Cognitive Neuroscience. She graduated from Cornell Medical School and began her work in Reproductive Psychiatry. A strong interest in the interface of medicine and psychiatry led her to pursue a fellowship in Consultation Liaison/Psychosomatic Medicine at NYU/Bellevue/VA Hospital. Additional credentials include:
Board Certified in Integrative Holistic Medicine, ABIHM
Board Certified in Psychosomatic Medicine/ Consultation Psychiatry, ABPN
Board Certified in Psychiatry, ABPN
NYU School of Medicine, NY Faculty, Clinical Instructor; Fellowship in Consultation-Liaison Psychiatry
NYU School of Medicine, NY   Resident in Psychiatry; NYU Reproductive Psychiatry Program
KRI Kundalini Yoga Teacher Training Certification
In addition to her clinical work, Dr. Brogan is the author or co-author of nearly two dozen publications including her best selling book A Mind of Your Own.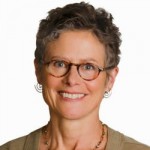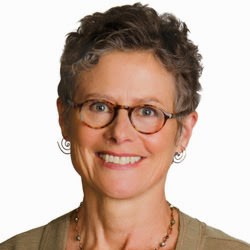 Dr. Deborah Gordon has a degree in English Literature from UC Berkeley and graduated from medical school at the University of California at San Francisco.
In her practice, she offers nutritional advice, food-based and other supplements, as well as homeopathic remedies and a limited number of herbs. She practices a sensible, gentler form of medicine than most are used to, where she shares what she knows to teach her patients about the choices they each can make – choices that help determine how healthy they can be.
Dr. Karen Kan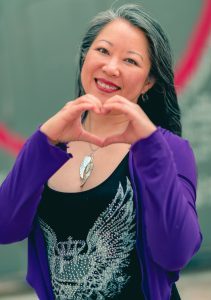 is the bestselling author of Guide to Healing Chronic Pain — A Holistic Approach. In her practice she integrates the Body-Mind-Spirit approach to healing.
Dr. Kan graduated Magna Cum Laude from the University of Ottawa School of Medicine, Canada, and became board certified in Family Medicine in both Canada and USA.  At the University of Ottawa, she experienced month-long intensives in acupuncture and clinical hypnosis during her residency training.
She has worked for several medically under-served communities in New York and California and has also been an Associate Professor at the Santa Monica-UCLA Family Residency Program teaching medical students and residents.  While at UCLA, she was co-chair of the Evidence-based Medicine curriculum.
Her formal acupuncture training was completed with the UCLA Medical Acupuncture for Physicians in 2000.  She has won "Best Acupuncturist" in the Best of the Mountains Readers' Choice contest multiple years in a row.
She currently resides in Lake Placid, NY and enjoys competitive figure skating and ice dancing.
Subscribe for Updates
Subscribe today and gain access to my exclusive & FREE weekly newsletter packed with the latest health news, Real Food recipes, video how-to's, special discounts and much more!