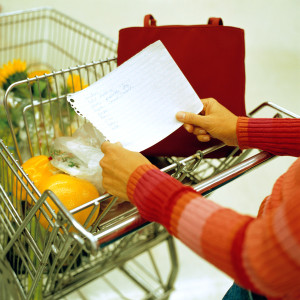 Looking to source quality foods and supplements? The Healthy Home Economist Shopping List can help!
The companies listed in the shopping list categories below are quality foods and supplement vendors that I believe in and purchase from myself. Note that some of the links are affiliate links which means that if you choose to buy something linked via the quality foods shopping list below, I will receive a small commission for the sale which helps support the work of this blog!   Thank you!
Click on a category below to view Shopping List resources:
Coconut Products
I regularly use coconut products of all kinds in my home for a variety of dishes. Expeller pressed coconut oil is well suited for cooking as it is not easily damaged by heat and has no coconut taste.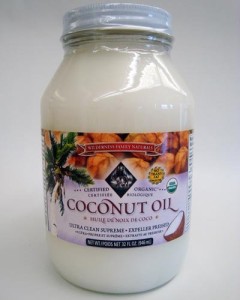 Virgin coconut oil is wonderful for skin care, weight loss and therapeutic uses like oil pulling. Coconut flour is an excellent alternative to grains for baking and there are many recipes on this blog using it. Coconut ghee, coconut cream, coconut milk, coconut chips and coconut butter are other products I find useful for baking.

Fats & Oils
Olive Oil: Most of the olive oils on the market are blended with (unlabeled) cheaper vegetable oils so be sure to buy only 100% extra virgin olive oil from a reliable source for making homemade salad dressings and low heat cooking.
Butter is one of the healthiest and most affordable fats to use for cooking – use a lot and use it often!
Palm Oil – not all palm oil is contributing to deforestation. Click here for a sustainably produced palm oil you can feel confident is a green as well as a healthy choice.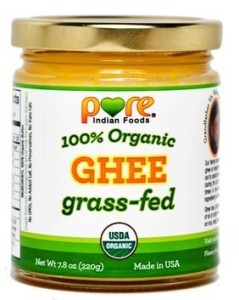 Sesame Oil – a great oil to use for making mayonnaise as it does not solidify when refrigerated.  "Mary's Blend" named after Dr. Mary Enig, co-author of Nourishing Traditions cookbook, is recommended for cooking or making mayo and is 1/3 sesame oil, 1/3 extra virgin olive oil, and 1/3 coconut oil.
Ghee also called clarified butter is a traditional cooking fat from India and a wonderful option for those with dairy allergies as all the milk proteins have been removed leaving only the nonallergenic butter oil.
The remaining butter oil is very stable, giving it a high smoke point which makes it an excellent choice to use for frying and sauteing and it can be stored without refrigeration for several months.
My friends at Pure Indian Foods, who make each batch by hand on a small scale, have ghee available plain, cultured, spiced or blended with organic virgin coconut oil for the perfect cooking fat – coconut ghee.
Other Healthy Fats:  Other optimal fats for cooking include tallow, lard and duck fat.  Tallow and lard need to be rendered at home (how-to videos on this blog) but duck fat can be purchased.
Fermented Food Starters
Getting started with fermented food and beverages is an important step to incorporating Traditional Diet in one's home. There are over 20 videos on this blog which teach you how to make various fermented foods and drinks, but in order to get started, you need the proper cultures!
For kombucha and Jun tea cultures, starter liquid, fermentation vessels and other supplies, I recommend Kombucha Kamp.
For all other starters including dairy and water kefir, yogurt, sourdough, vegetables and cheese, I recommend Cultures for Health.

Breads, Flours, Grains & Legumes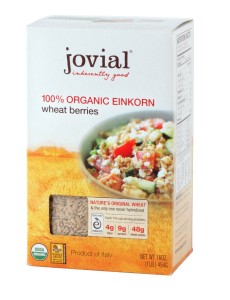 I prefer einkorn flour for baking as it is nonhybridized heirloom wheat which is higher in nutrition, very low in gluten and more digestible and well-tolerated than any other type of wheat.  If you have a grain grinder, you can purchase einkorn berries for the freshest flour or alternatively, high-extraction flour for general baking needs.  

Sprouted and Gluten Free Breads:  Bread is a comfort food for many, but make sure it is quality that is prepared in a traditional and digestible manner so it does not aggravate health woes. Click here for a line of delicious breads you can feel good about eating.
Grain Free Flours:  I use arrowroot flour as a grain free thickener and coconut flour for making many of the grain free recipes provided on this blog. Sprouted almonds and other nuts also make great flour for baking when finely ground.
Sprouted Pasta and Grains:  Sprouted flour is ideal for cookies and quick breads.  I used to have to sprout all my grain myself, but thankfully, sprouted grain and sprouted grain flours can be purchased online eliminating the need for this time intensive process.
Sprouted pasta is a much healthier and digestible alternative to standard pasta.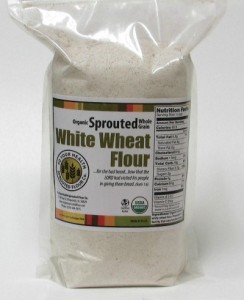 Oats and Other Grains:  Oats are often heat-treated prior to grinding into flour or rolled for oatmeal which can inactivate heat-sensitive food enzymes while leaving enzyme inhibitors like phytic acid intact. Sprouting oats eliminates this problem as they are untreated.  Simply grind them on a coarse setting in a grain grinder, soak and cook as usual.
Other grains for cooking and baking include spelt, quinoa, basmati rice, and barley. We use these other grains soaked and cooked for side dishes, breakfast porridge or as an addition to soups. They can also be ground fresh into whole-grain flours as needed.  It is best not to buy grains from bulk bins as grains tend to go rancid quite easily.  Best to buy in sealed packages or buckets.
Beans and Other Legumes: My favorite legume is lentils due to their high phosphorus content.  You can also buy sprouted lentils to avoid soaking them prior to cooking.  Lentil soup is a staple during the wintertime in our home.  I also use red and white kidney beans for chili, black turtle beans, and black eyed (peas) beans on a frequent basis. Dried beans are best sourced organic with navy beans the lowest in starch if you are low carb.
Pie Crusts: Making your own is always best, but if you don't have time, this brand is made with a healthy traditional fat and has no questionable ingredients.
Supplements & Superfoods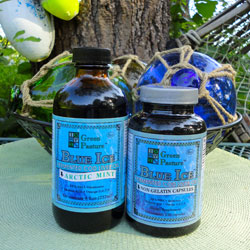 I don't recommend a lot of supplements – only a few that are whole food based and nutrient dense. Here is a list of the ones I recommend and that my family and I take on a regular basis.
Fish Liver Oils:  Fermented cod or skate liver oil is the #1 superfood supplement. Stay away from highly processed, heat treated fish oils and cod liver oils at the healthfood store. Fermented cod liver oil is traditionally manufactured using no heat so as to preserve delicate nutrients and co-factors. There is no substitute!   Find it here.
If you prefer a nonfermented cod liver oil, this regular cod liver oil has been rated in the "Best" category by the Weston A. Price Foundation (Please note that I do not take this brand myself. I use the fermented cod liver oil).
Butter Oil:  High-vitamin butter oil is the perfect synergistic companion to fermented cod liver oil based on the research of Dr. Weston A. Price for maintaining optimal dental health. Find it here.
Raw, Desiccated Liver: Liver is a traditional superfood, and extraordinarily rich in B vitamins, folate and vitamin A. Liver capsules are great for traveling and for those who have trouble consuming liver once or twice a week.  Where to find desiccated liver capsules.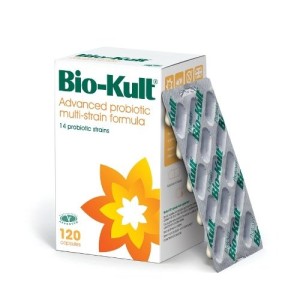 Vitamin C: Most vitamin C on the market is synthetically derived as ascorbic acid from GMO corn. Make sure you source only whole food based vitamin C. Here is where I buy mine.
Probiotics:  In addition to consuming a wide range of fermented foods, my family and I also consume a therapeutic-grade probiotic to help support ongoing gut health.
Gelatin. Gelatin greatly supports skin and digestive system health. Powdered gelatin is a healthier choice than protein powder and can be added to smoothies for a natural protein boost.  It can also be used in soups and desserts or as a thickener for sauces. We use high quality beef gelatin in our home.

Baby & Child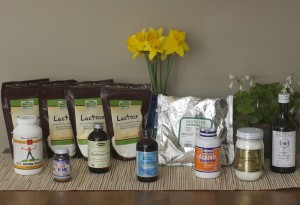 Homemade Baby Formula: Breastfeeding is best for Mom and baby, but when logistical or medical challenges make this goal impossible, a nourishing homemade baby formula is a much better option than any commercial formulas – even organic. Piecing together the ingredients for the homemade formula can be tricky, but fortunately, there is a one stop shop for purchasing the homemade baby formula kit to get started quickly as babies don't wait!  Please note that once your ingredients arrive, there are videos on this blog to show you exactly how to make the nourishing homemade formula yourself (one 36 oz. batch takes about 10 minutes).
Organic Stocks and Soups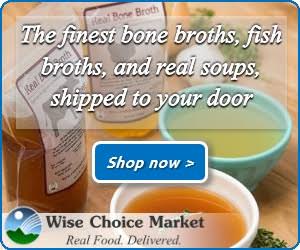 Organic Bone Broth: Homemade bone broth simmered properly for 24-48 hours and loaded with colloidal minerals and gelatin is a superfood essential to good health and maintenance of a healthy digestive system.
If finding the time to make it yourself has proved a problem, Wise Choice Market will ship real bone broth (chicken or beef) right to your door!
Organic Soups:  Quality soup never comes in a can or tetrapak. It involves sourcing the finest organic vegetables and herbs and pairing them with real organic bone broths for exceptional flavor and freezing to preserve freshness and nutrition.  Find these soups here.
Snacks
Decent snacks are a must for lunchboxes and on the go in the car.  Here are a few of my favorites which never equal homemade but are high enough quality that I feel good enough about to purchase.
Nuts: These sprouted nuts of all kinds make for filling and highly digestible snacks.
Jerky:  I purchase 3 types of jerky – buffalo jerky, grassfed beef jerky, and free range turkey jerky. We've tried many brands and these are my children's favorites as well as ones that are free of MSG, chemicals and additives.
Cookies:  I am very picky about the cookies I will purchase for my children, preferring homemade if possible. If I must purchase, here are my three current favorites: this brand which offers a good selection of mini cookies, this brand of butter shortbreads and these delicious quinoa cookies.
Chips: Most brands of chips even if organic are unacceptable due to the inappropriate and unhealthy frying oils involved.  I do purchase these potato chips made with avocado oil for my children's lunchboxes on occasion.  I also purchase these sprouted pretzels and sprouted pretzel puffs.  Another option is Sea Snax which are a crunchy, tasty alternative made with kelp.
Sweeteners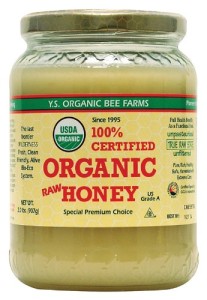 Raw Honey: Local raw honey is a delicious and healthy sweetener and the most preferred one in my home. If finding a local source proves difficult, quality raw honey is available online.
Jaggery:  Jaggery is a traditional sweetener from India and South America made by evaporating raw sugarcane juice without separating the molasses from the crystals. Jaggery is a truly delicious and healthy alternative sweetener!  Source it here.
Unrefined Cane Sugar:  Unrefined cane sugar is a better choice than white sugar because it has not had all the beneficial minerals stripped away.  Unrefined cane sugar can be substituted in most recipes 1:1 for white sugar and will add an additional level of complexity to the flavor that is very enjoyable.  I purchase it in bulk from a local co-op but if this isn't an option, unrefined cane sugar is available online.
Organic White Sugar: I recommend using organic white sugar for making kombucha.  The sweetener feeds the culture during the fermentation process and is almost entirely used up in the process.  I don't recommend nonorganic white sugar as this is many times from genetically modified (GMO) sources unless it specifically states that it is 100% cane sugar.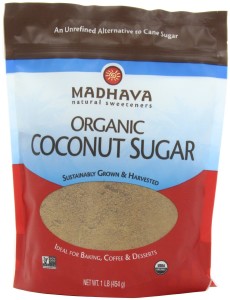 Coconut Sugar:  Coconut sugar is an all natural, mild tasting and low glycemic sweetener produced by dehydrating the nectar produced from coconut buds. It  can be used at a 1:1 ratio for regular cane sugar.  It can also be used in liquid form as coconut nectar instead of maple syrup.
Other Healthy Sweeteners:  Other whole, natural sweeteners I use in our home are liquid stevia, blackstrap molasses,date sugar, and grade B maple syrup.
Salt, Spices, & Herbs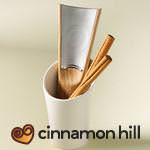 Fresh Cinnamon: I have recently discovered fresh, real cinnamon and I love it. The only place to get it is the company Cinnamon Hill, and it comes with a special cinnamon grater.
Sea Salt:   It is important to use only unrefined sea salt for cooking.  Many different types of sea salt are available and I tend to have several on hand at any given time in my kitchen as I have my favorites for cooking versus a shaker on the table for dinnertime.
Turmeric: This traditional spice from India is quite possibly the most beneficial of all herbs. Used to treat a variety of disorders as well as to maintain general wellness, turmeric can be taken as supplement or used for cooking.  Source quality organic turmeric here.
Organic Spices and Culinary/Medicinal Herbs.  Spices and herbs add not only flavor to our dishes, but also stimulate digestion and offer medicinal qualities as well.  These specialized plants are typically high in antioxidants and protect against degenerative disease. It is important to buy quality to obtain maximum health and flavor benefits as most spices and herbs purchased at the store even if organic are already years old!  Top quality organic and wildcrafted spices, culinary and medicinal herbs can be purchased here.
White, Green and Black Teas. I make my homemade kombucha with 50% organic white tea, 25% organic green tea and 25% organic black tea.  This produces the optimal flavor according to my family's tastebuds!  Here's where to buy the freshest and highest quality teas for your homemade kombucha or just for sipping on a chilly morning on occasion!
Medicinal Herbs and Herbal Teas.  I have a large drawer full of medicinal teas for every ailment imaginable.  It is important to buy quality to obtain maximum health and flavor benefits as most herbs purchased at the store even if organic are already years old!  Top quality organic and wildcrafted spices, culinary and medicinal herbs can be purchased here.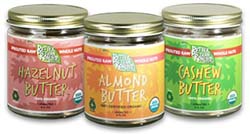 Nuts, Nut Butters and Seeds
It is important to prepare raw nuts and seeds by briefly soaking in brinewater and then low temperature drying as practiced by Traditional Societies in order to eliminate anti-nutrients that can cause digestive distress and gastrointestinal discomfort.  There is a video on this blog on how to prepare nuts properly, but if time is a factor in your kitchen routine, presoaked and dehydrated nuts, nut butters and seeds can be purchased online.  For another line of quality soaked nut butters, click here.   
Unfortunately, peanut butter cannot be purchased soaked as far as I know – at least not yet!  As a result, organic is the best that you can buy.  Here's the brand of peanut butter I purchase.
For a delicious line of biodynamic raw, organic almonds, click here.
Meat & Seafood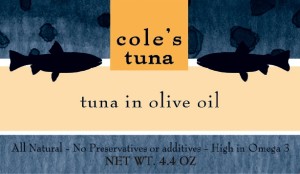 Tinned Meats: It's important to source low mercury seafood that comes from as clean waters as possible. In our home, we use sustainably caught, skipjack tuna from Portugal (packed in BPA free tins) as well as tinned sardines packed in pure olive oil and wild salmon for our emergency food pantry.
Jerky:  I purchase 3 types of jerky – buffalo jerky, grassfed beef jerky, and free range turkey jerky. We've tried many brands and these are my children's favorites as well as ones that are free of MSG, chemicals and additives.
Condiments
Barbecue sauce is one of the hardest condiments to find without any additives or MSG. The one I use is Outta the Park and it is far and away the most delicious BBQ sauce I've ever tried. Totally clean ingredients and absolutely no MSG ever!  Click here to use coupon code HOMEEC25 for 25% off.
There are numerous recipes and a how-to videos on this blog for making healthy condiments yourself.  However, if time is an issue, many can be purchased for reasonable cost such as organic ketchup and mustard.  For ethnic cooking, I recommend an additive free fish sauce and a traditionally brewed, unpasteurized soy sauce.
For making homemade ketchup, I recommend organic tomato paste in glass jars.
Beverages
Fermented vegetable juices are delicious and easy to make at home, but it's great to have a source to buy them when needed.
For lunchboxes or after sporting events, my family just loves this brand of coconut water instead of sodas or additive and chemically laced sports drinks which have been shown to damage children's tooth enamel.
Grassfed Dairy
Click here for a selection of raw, grassfed cheeses from small, Amish farms that have never been heated over 103F.
Click here to find a local, grassbased farm near you.

Healthy Sleep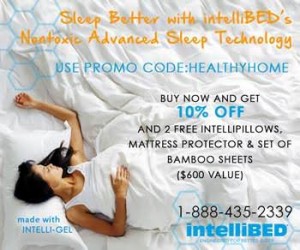 Mattresses: The nontoxic mattress we use in our our home is an IntelliBED made with the patented IntelliGel, recommended by hundreds of osteopaths and chiropractors as the best and safest sleep technology on the market today.
I like to verify company claims whenever I can, so I took the trouble to visit the IntelliBED headquarters in Salt Lake City, Utah. I was thrilled to see the volatile organic compounds (VOCs) on the mattress assembly line come back incredibly low to nonexistent. No masks or safety gear are needed for the workers on that line because the bed is so nontoxic! I encourage you to dig in and research this bed for yourself. No greenwashing here. The bed is as it claims: totally nontoxic and hypoallergenic, the best sleep technology available today and 20-30 year durability. We have been nothing short of thrilled with this mattress and all the kids love it too! Best of all it comes with a standard 60 day money back guarantee and boasts the lowest mattress return rate in the industry.
Pillows: We use IntelliPillows in our home because they give excellent head and neck support and are made out of completely nontoxic and hypoallergenic materials.
Sheets: We use DreamFit bamboo sheets which are totally luxurious, sustainable, and made of all natural materials. They wash and dry with the convenience and wrinkle resistance of a cotton blend, but have the feel of high thread count, 100% Egyptian cotton sheets without the pilling and maintenance issues.
Personal Care
Deodorant: The most important personal care item you choose is underarm deodorant due to the close proximity to delicate breast and glandular tissue. This is the one my family uses – completely nontoxic and it actually works!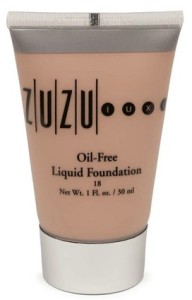 Makeup:  Most ladies wear makeup frequently and it sits on your face all day long, so choosing a nontoxic brand is important.  I use Zuzu foundation and have for years.  It's lightweight and the coverage is excellent.
Feminine Products: The data is ominous regarding the health and safety of repeated exposure to commercially produced feminine products due to pesticide and dioxin residues that come into direct contact with very thin reproductive tissues. Safe alternatives include a natural gum rubber cup or organic cotton pads and tampons.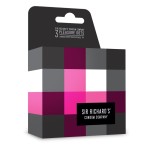 Nontoxic Birth Control:   Natural methods of birth control are always preferable to chemically based agents such as spermicides, contraceptive patches and IUDs which emit synthetic hormones, or the contraceptive pill which decimates the balance of gut flora. Even IUDs that emit only copper instead of hormones to prevent pregnancy should be avoided as copper toxicity is a very real and dangerous side effect of using these devices.  One safe option is nontoxic condoms made without the use of carcinogenic parabens, petrochemicals, spermicides or glycerin and made with natural rubber latex instead of synthetic materials.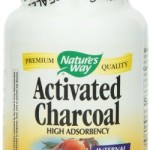 Tooth Whitening: Avoid toxic tooth whitening strips, gels and trays that can damage enamel.  Use safe, natural activated charcoal instead.  Simply swish or lightly brush with it (hold it in your mouth for several minutes) a few times a week (everyday if the staining is severe).
Oral Care: I recommend the toothbrushes, tooth gel and other oral care items from my trusted friends at Orawellness.
Body Lotion: Beware of toxic body lotions and opt for safe, natural alternatives. The Body Balm from Vintage Tradition is a wonderful one to try for children's eczema problems instead of toxic, hydrocortizone (steroid) creams from the pharmacy.
Home & Cleaning
Branch Basics: I use Branch Basics all purpose soap around my home to tackle dirt, dust, grease, and grime around my home … it replaces basically all your other toxic cleaners even for windows! And, the ingredients are pure and nontoxic even if accidentally ingested. Use coupon code Clean20 for 20% off your first order!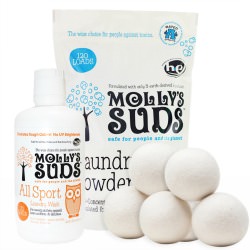 Molly's Suds: I use Molly's Suds nontoxic, 100% natural laundry powder and wool dryer balls. All Molly's laundry products are free of parabens and harsh chemicals. They are also free of hormone disrupting synthetic fragrances and dyes.With Molly's Suds, you get all of the effectiveness of commercial laundry products with none of the toxicity!
Gardening Supplies
Using sustainable products in a home garden is very important to avoid exposure to dangerous chemicals while growing healthy food!  Click here for a listing of supplies I have found helpful at our home.

Pet Care
Feeding our furry friends their natural diet is very important, but if you are not able to prepare a raw diet for your cat or dog for a period of time, at least source pet food that is grain free and does not contain dangerous chemicals and additives.