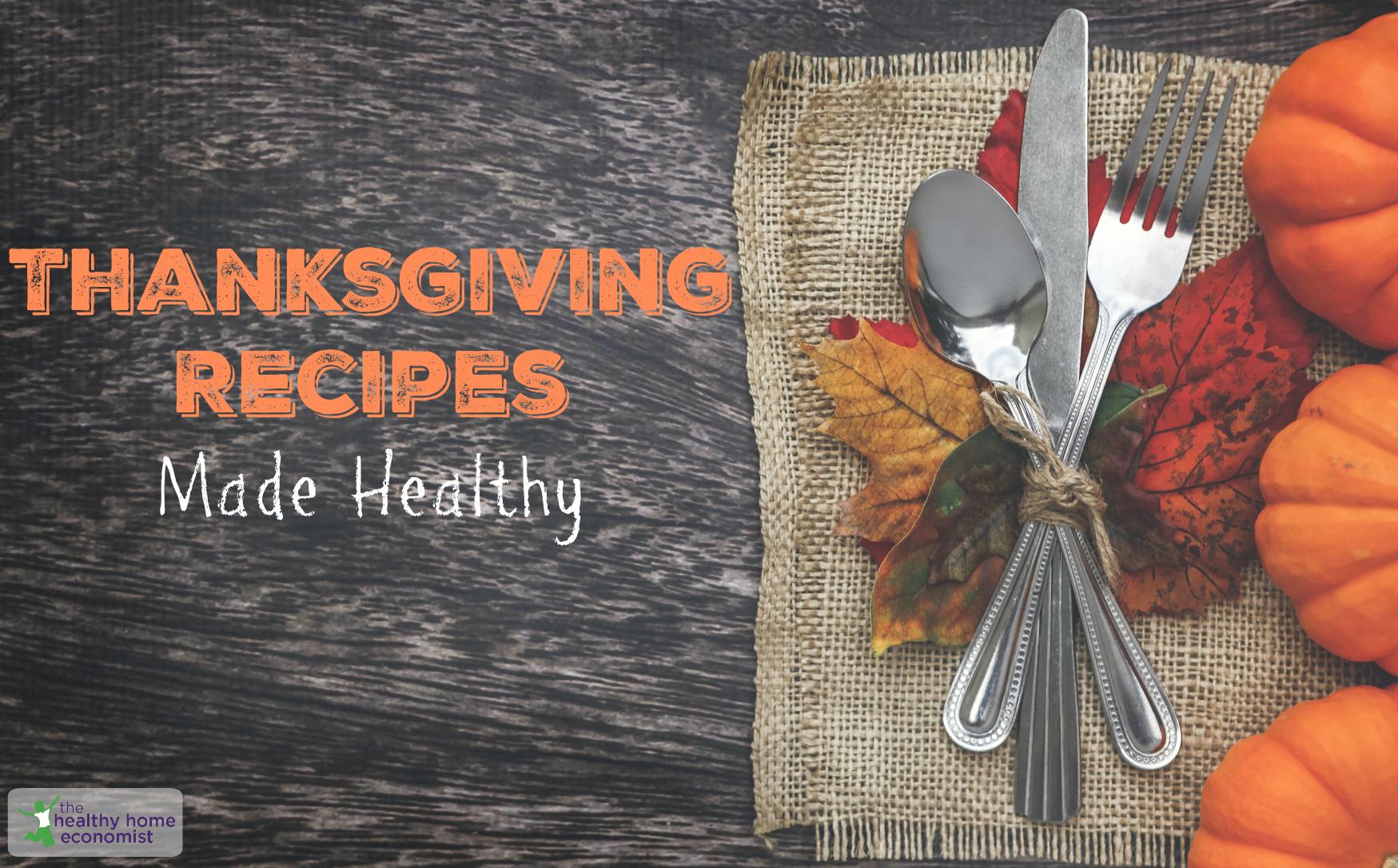 If you need some ideas for healthy Thanksgiving recipes to make and share, below are sixteen to consider for incorporation into your Holiday meal!
Thanksgiving is a very special holiday for this blog, as it marks the anniversary of filming and posting videos of how to incorporate Traditional Cooking techniques in your home.
The very first video I posted five years ago was of me making turkey broth with my leftover Thanksgiving turkey bones.
That video was a total lark (not to mention my crazy hairstyle) but people responded so positively that I decided to start doing them regularly.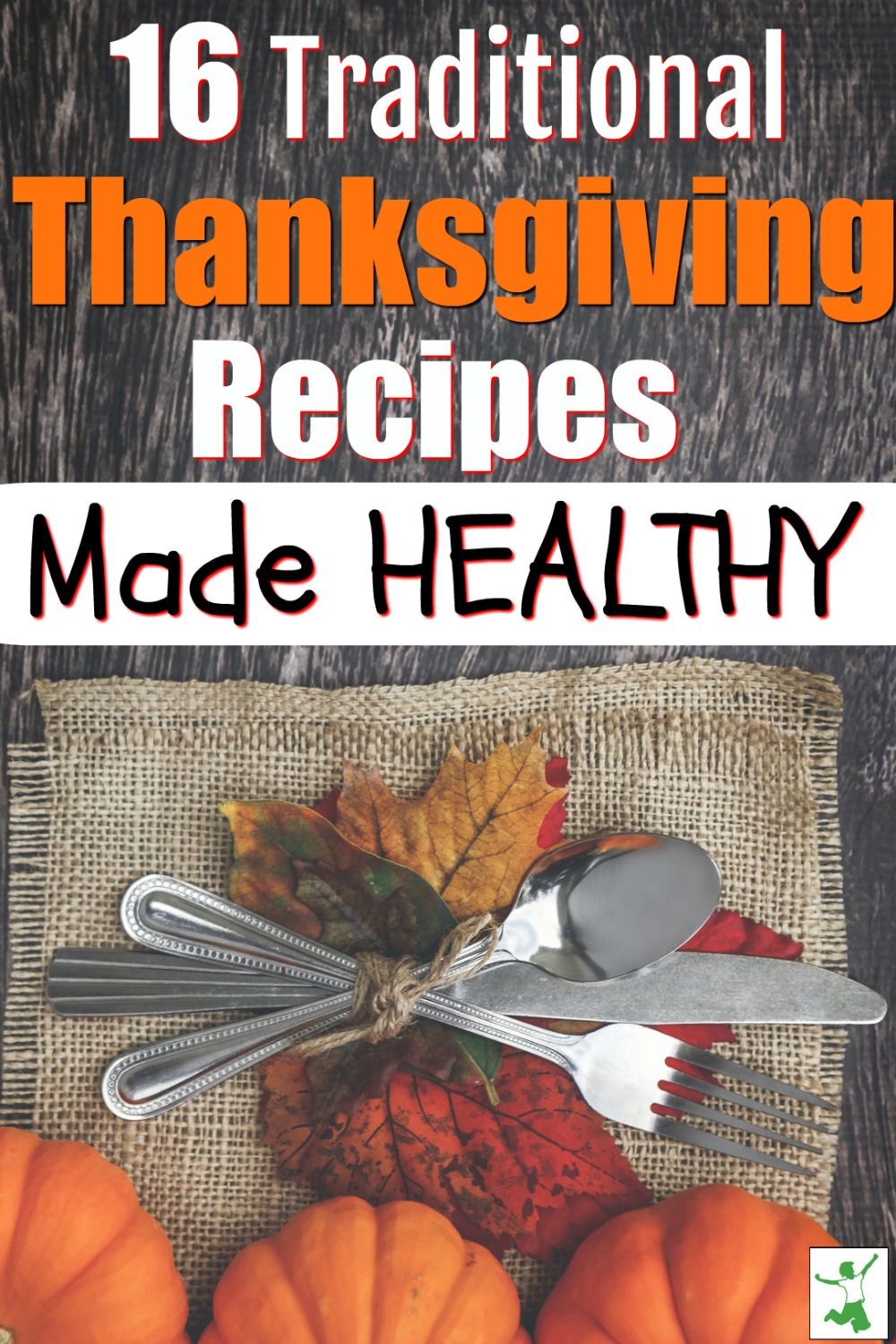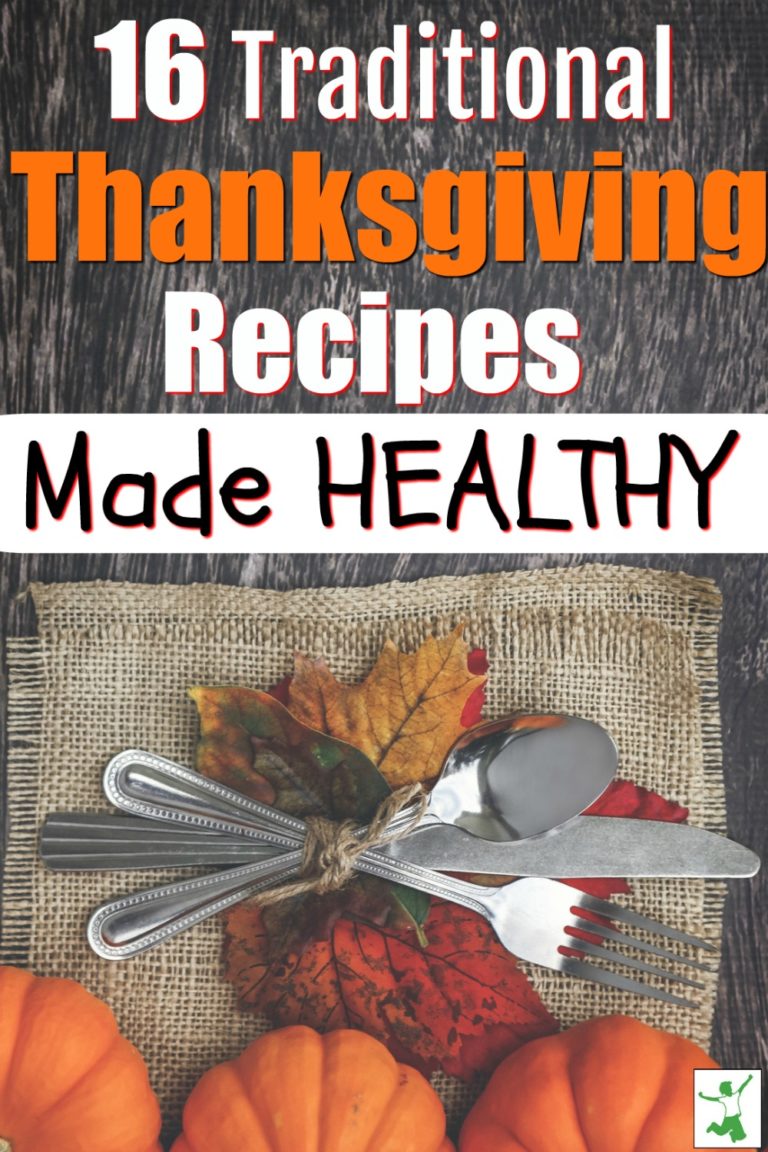 Healthy Thanksgiving Recipes
I thought it might be nice to round up all the healthy Thanksgiving recipes into one place including any videos. I hope you find something in this list that makes your Thanksgiving hosting duties a bit more manageable … and nutritious!
Best of all, even the folks who eat the Standard American Diet (SAD) will find these recipes tasty. Healthy does not mean unappetizing; it should and can mean delicious and satisfying.  That is what the essence of Traditional Cooking is all about.
Turkey Prep and Using Leftovers
How to Wet or Dry Brine a Turkey: This recipe for making pastured turkey brine is great for wet brining a turkey. If you want to dry brine a turkey or any other type of meat, the linked article is a complete guide to the process.
How to Make Turkey Stock:  Don't laugh – this was my VERY FIRST video for this blog 5 years ago.  The info is great but I am a serious dweeb on camera!  I've hopefully improved a bit since then.
Turkey Salad Recipe:  This post is a recipe for my homemade turkey salad using healthy mayo (yes, there is such a thing).
Side Dishes
Fermented Potatoes Recipe:  If you have trouble with mashed potatoes, try this recipe.  It makes all that starch a lot more digestible with the bonus of enzymes and probiotics from the fermentation process.
How to Make Traditional Gravy:  My hubby gets into the act and shows you his awesome gravy making skills in this video! Don't forget to use those incredibly nutritious turkey giblets!
Sprouted Stuffing Recipe:  Very digestible and yummy.  Won't put you on the couch for a 2 hour nap afterward.
Keto Stuffing:  This grain-free stuffing rendition contains only 4 carbs per serving!
Sweet Potato Casserole: You will love this recipe that uses no sugar and is still sweet and tasty made with coconut cream with no coconut-y taste. Makes a great baby food too.
Pumpkin Bread:  Anything pumpkin is a go for Thanksgiving, so if you have some leftover pumpkin puree from making the pies or cookies, try this pumpkin bread recipe.
Pumpkin Soup: This soup recipe uses up any leftover pumpkin puree you have on hand from making pies, muffins or bread.
Desserts
Pumpkin Pie (dairy-free):  What is Thanksgiving without pumpkin pie?   This recipe shows you how to make the best tasting pumpkin pie without that nasty evaporated milk from the supermarket! Be sure to use this homemade graham cracker crust too!
Healthy Sweetened Condensed Milk:  Skip the canned stuff even if organic.  The heavy processing to make sweetened condensed milk is highly denaturing and renders it very allergenic (fast path to the post-holiday cold).  Make this instead.
Homemade Vanilla Ice Cream: The perfect topping for your holiday pies! And yes, ice cream CAN be healthy!
Key Lime Pie: This is what I always make at Thanksgiving. It's our family's favorite holiday pie as key limes come into season. It is best made using this homemade chocolate cookie crust to really pop the zest of the lime.
No-Bake Cheesecake Recipe: This recipe is a great one for any raw foodies that are coming to dinner although any cheesecake fan will gobble it up.
Grain-Free Ginger Snaps: For those that are paleo or otherwise low carb, these grain-free ginger snaps are a great option.
Molasses Cookies: So maybe these are more for Christmas, but in our home, gingerbread cookies make the cut for November celebrations too!
Crustless Pumpkin Pie: A pumpkin pie option for Paleos or those who are just cutting back on the carbs.
Pumpkin Cookies:   If pumpkin pie is not your thing, try these festive pumpkin cookies instead!  Or hey, make both.  Your guests will be happy I'm sure.
Bon appetit!
Sarah, The Healthy Home Economist