This old fashioned recipe for homemade pumpkin bread uses only wholesome ingredients. I recommend using freshly made pumpkin puree for the most nutrition and optimal flavor.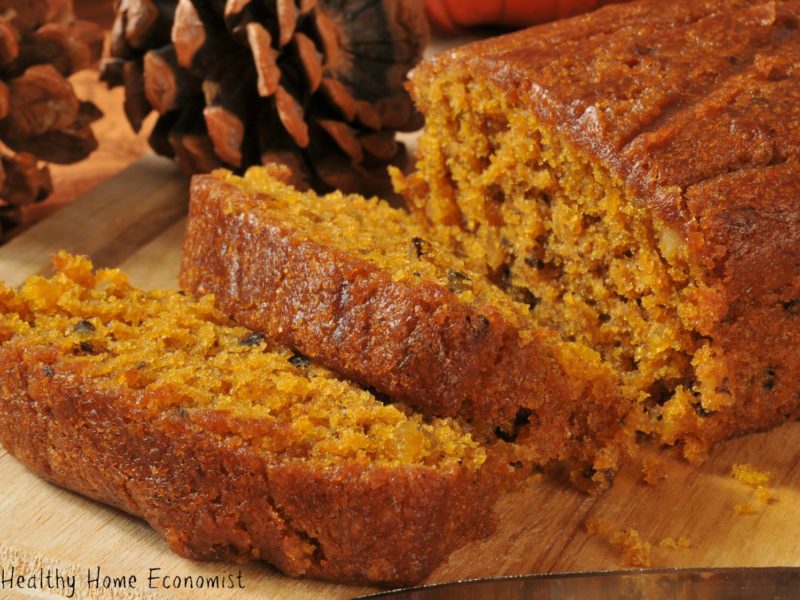 Today I baked a loaf of healthy pumpkin bread with the last cup of frozen organic pureed pumpkin that I had made earlier in the Fall. When I take the time to make pumpkin puree, I always use locally grown pumpkins and make a lot to last me all season.
This way, I have enough not only for pumpkin pie, pumpkin pudding, pumpkin soup, and pumpkin cookies during the Fall but also for baking pumpkin bread for several months afterward.
My family loves this traditional pumpkin loaf that is so easy to make from scratch. It really shouldn't be just Autumn fare, should it?
Now that I've used up the last of my puree from the freezer, I will just have to wait until pumpkins come back into season again!
That's the essence of a Traditional Kitchen. Plan ahead, make a lot, and fully maximize not only the nutrition in your food with Traditional Cooking Methods but your enjoyment as well!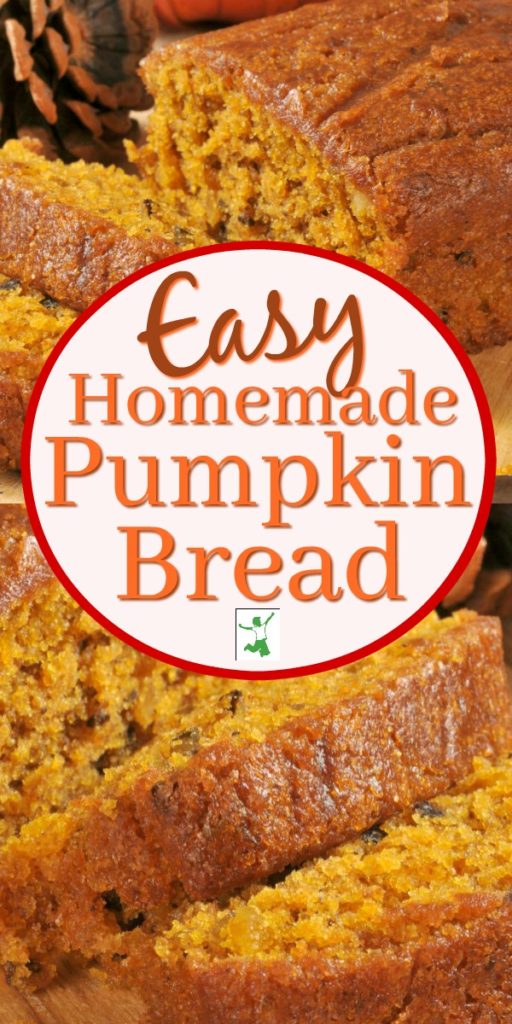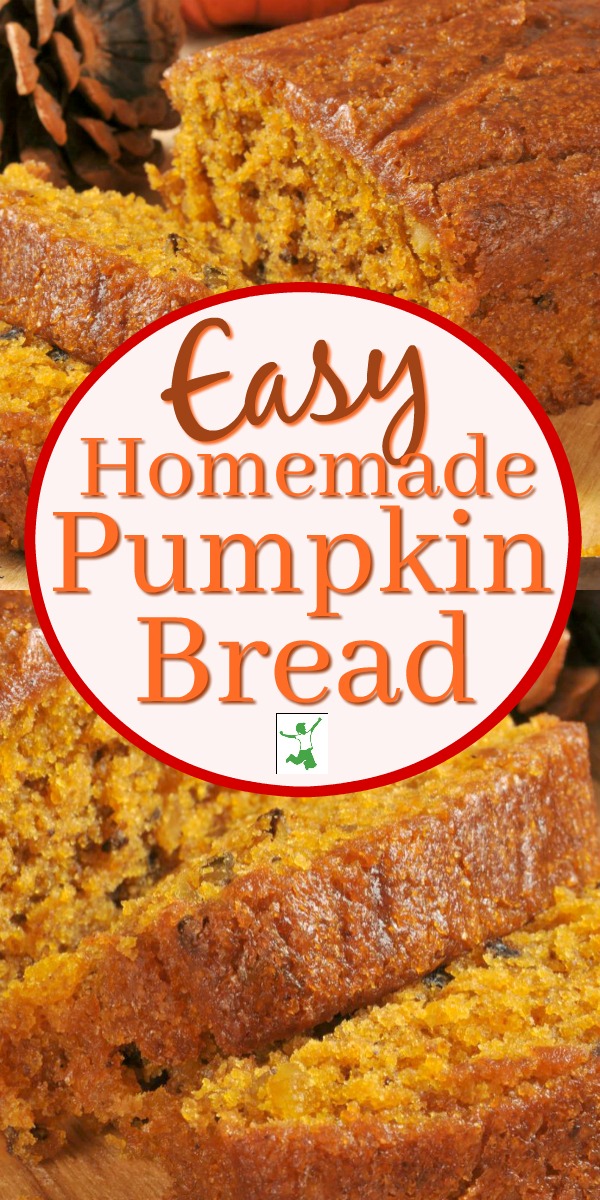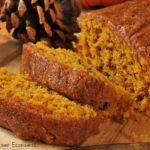 Easy Homemade Pumpkin Bread Recipe
Healthy pumpkin bread recipe with only whole ingredients and freshly pureed pumpkin for the most nutrition.
Total Time
1
hour
10
minutes
Instructions
Mix the dry ingredients in a bowl. Mix the wet ingredients in a separate bowl and then fold in the dry ingredients until smooth. Bake pumpkin bread at 350 F/177 C for about 1 hour or until knife inserted in the center comes out clean.


Cool and serve. Homemade pumpkin bread is best enjoyed with a nice thick slab of grass-fed butter on top.

If you will use up the loaf within two days, you can keep at room temperature covered on the counter. Otherwise, refrigerate. This bread freezes well too!
Recipe Notes
Do not substitute honey for the cane sugar in this recipe. Cooking or baking with honey is not an advisable traditional cooking practice.
You may substitute coconut sugar for the cane sugar if desired.
More Bread Recipes to Enjoy
If you enjoyed this recipe for healthy pumpkin bread, try these recipes too:
Fruit Sweetened Pumpkin Bread
Paleo Honey Bread
Soaked Sandwich Bread
Einkorn No-Knead Sourdough