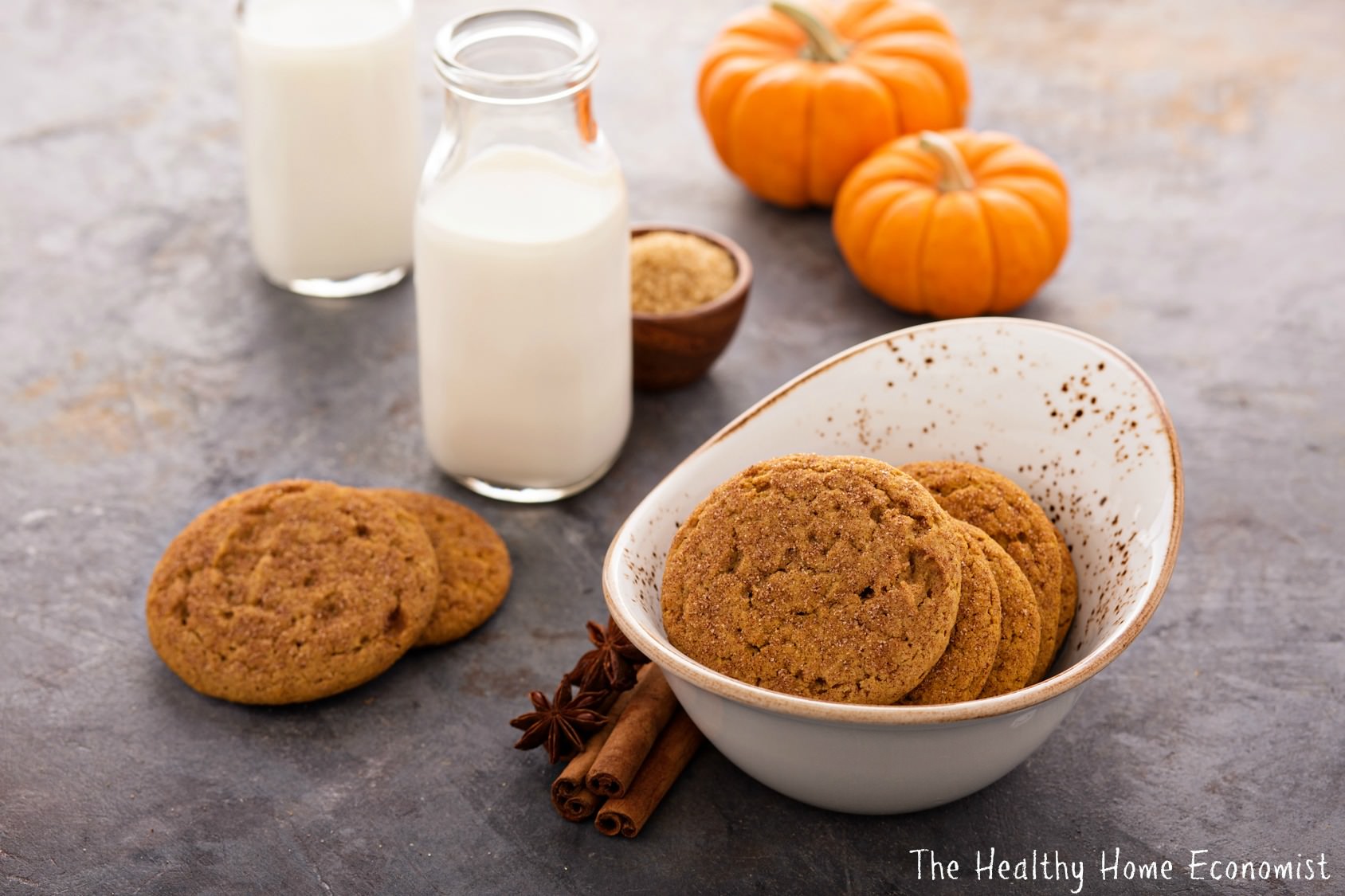 When I make pumpkin cookies for my kids, I prefer to make them grain-free to mix things up. I occasionally make a crustless pumpkin pie or pumpkin pie with a no grain crust made of almond flour for the same reason.
While we are fortunate not to have any grain allergies in our home, I still try to limit the grain-based foods. Have you noticed that the Western diet is supersaturated with grain foods everywhere you turn? This is not in any way how Traditional Cultures consumed their grains!
Most folks do not realize how incredibly dependent their diet is on grains until they try to cut them out or simply cut them down. I know I was shocked when I first tried to reduce grains to a moderate level. It is much harder to do than you might think!
Homemade Pumpkin Cookies
I love this particular pumpkin cookies recipe not only because it is grain-free, but also because it includes a vegetable!
As we all know, all those wonderful minerals in veggies are not absorbed that well without the presence of healthy fat. Hence, this pumpkin cookies recipe includes plenty of grass-fed butter and coconut oil as well.
The key to the taste is the seasonal, freshly pureed pumpkin. Do yourself a favor and skip the canned puree for these cookies. Make it fresh! It is quite easy as this recipe plus video on how to make pumpkin puree demonstrates.
Gorgeous pumpkins are everywhere in the Fall. Take advantage of the local bounty in your neighborhood and make a batch of delicious pumpkin cookies for your family that will both nourish and delight their tastebuds!
If you enjoy this recipe for pumpkin cookies, be sure to try this recipe for pumpkin bread too! If you would like to try using pumpkin puree in a savory recipe, this traditional pumpkin soup is amazing!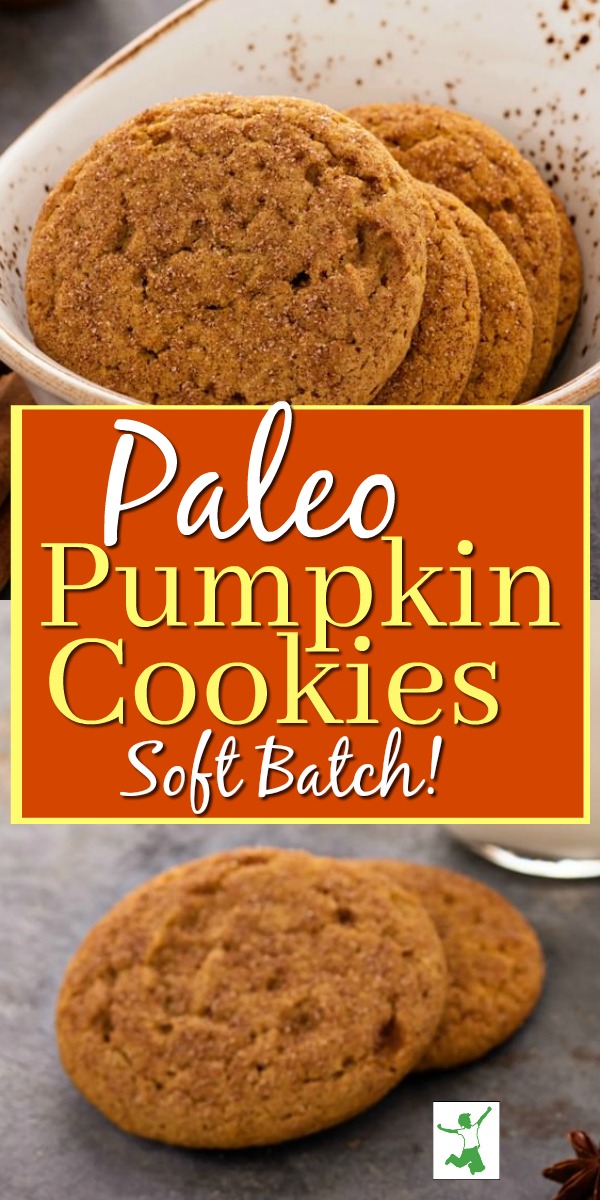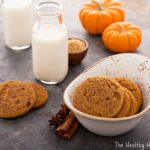 Paleo Pumpkin Cookies Recipe (soft batch style)
Delicious, grain-free, Paleo pumpkin cookies to enjoy any season of the year made with real pumpkin puree for the most nutrition and taste. Soft batch style!
Instructions
Process all ingredients together in a food processor until smooth.  Form ping pong sized balls on cookie sheets lined with parchment paper.  

Alternatively, make one giant cookie and shape the batter with a knife into a pumpkin with a stem. This saves time and works well if you prefer a cookie cake.


You can also get really creative and use a pumpkin-shaped cookie cutout for making these cookies.


Bake at 350F/177 C for about 20 minutes.

After 5 minutes in the oven, press down each pumpkin cookie with a fork and then finish baking. Skip this step if you made a cookie cake with the batter.

Cool.and serve. These soft batch style cookies are great for the lunchbox.

Store pumpkin cookies in airtight containers in the refrigerator.
Recipe Notes
Sweet potato can be substituted for pumpkin as desired.
Make sure the baked pumpkin is moist yet firm and not too runny else your dough will be too wet.
Substitute finely ground nut flour of choice for the arrowroot if you are avoiding starch.
Coconut sugar or date sugar can be substituted for the sucanat. Note that date sugar is permitted on the SCD or GAPS diet, but it does not dissolve very well in batter. You may wish to add a few drops of stevia too.
Do not use honey as baking with honey is not a recommended traditional cooking practice.
Substitute potato, tapioca or cassava starch for the arrowroot (or a blend) if you prefer. Using potato starch adds the nutritional benefits of resistant starch to the cookies once they've fully cooled.