Author:
Sarah
The Healthy Home Economist holds a Master's degree from the University of Pennsylvania. Mother to 3 healthy children, blogger, and best-selling author, she writes about the practical application of Traditional Diet and evidence-based wellness within the modern household. Her work has been featured by USA Today, The New York Times, ABC, NBC, and many others.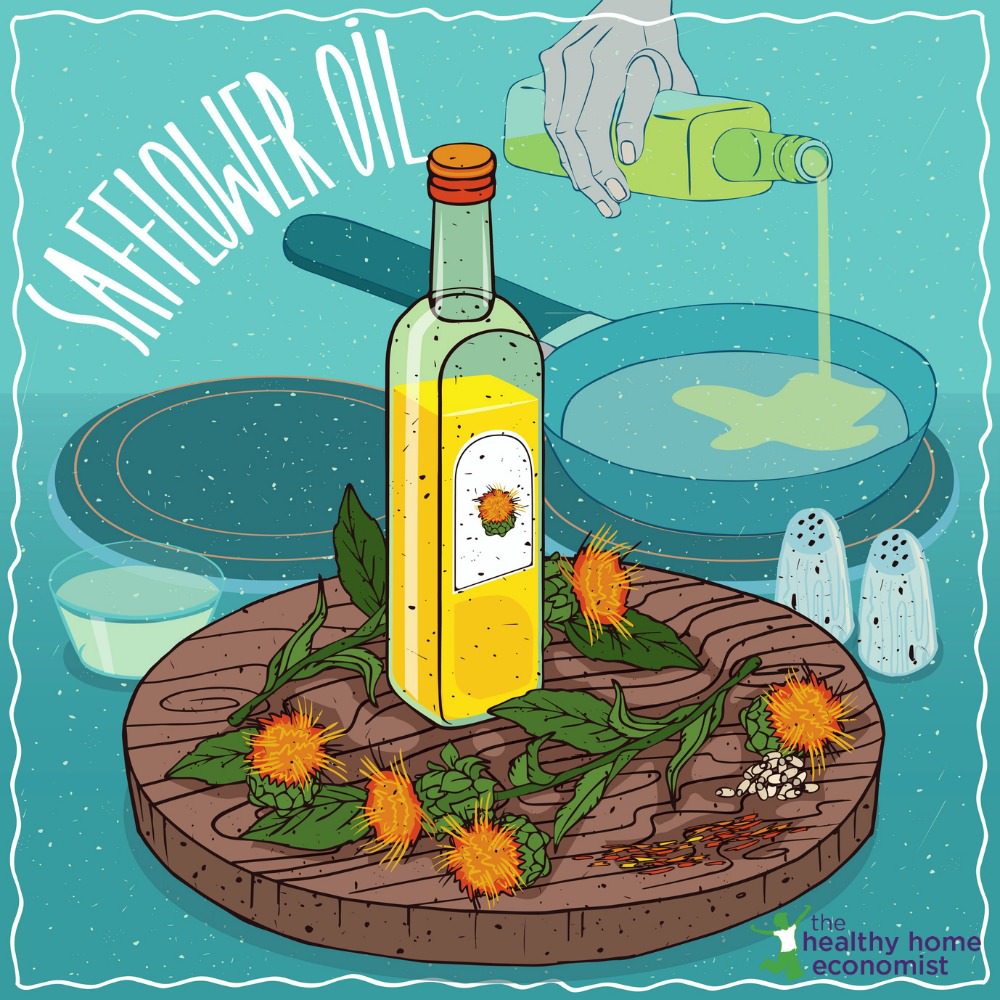 Safflower oil is one of the most widely available and popular vegetable oils on the planet. In India, food manufacturers market it as saffola oil, which is a blend of safflower and rice bran oil. Sometimes edible oil companies blend in soy oil as well.
In North America, safflower is available in both low oleic and high oleic form.