Table of Contents

[Hide]

[Show]
No-bake cheesecake recipe made with whole, unprocessed ingredients to retain enzyme and probiotic nutritional value for easy digestion.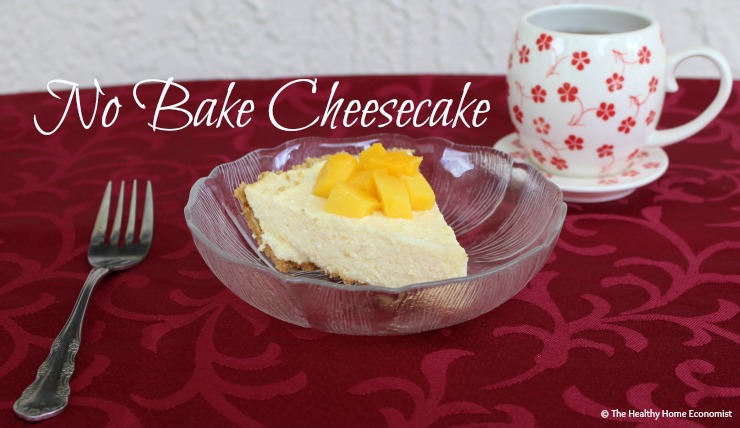 This recipe for no-bake cheesecake is everything real foodies love in a dessert. It's creamy, rich, filling (so you won't eat too much), and loaded with enzymes and probiotics because it is made with whole, raw ingredients!
Unfortunately, the primary ingredient in most cheesecake recipes is commercial cream cheese. It is one of the nastiest hormone and antibiotic residue laden processed foods on the dairy aisle of a supermarket.
Substituting homemade cream cheese for store versions and raw honey instead of GMO white sugar are the keys to transforming the typical run of the mill cheesecake into a health-boosting treat that won't make you feel lousy the morning after eating a slice.
Have you ever noticed this … that processed foods like cheesecake made with commercial ingredients can give you a hangover complete with headache, fatigue, and/or upset stomach for at least a day or maybe longer (depending on how much you ate)?
If you love cheesecake, no need to suffer any consequences when you enjoy the real food alternative.
No-Bake Cheesecake Using Real Ingredients
Surprisingly, it took me several tries to successfully modify the standard no-bake cheesecake recipe into the 6 ingredient, real food version below.
When you make enzyme-rich fresh cream cheese yourself from unpasteurized, nonhomogenized milk, the texture and consistency tends to be softer than commercial varieties. You have no doubt noticed this yourself. This results in a cheesecake that doesn't hold together very well. To resolve the problem, I increased the amount of gelatin.
I was also surprised to find that no-bake cheesecake made with raw honey is quite a bit sweeter than the same cheesecake made with sugar. In the end, this proved beneficial as I reduced the amount of sweetener used by 1/3 and still achieved very sweet tasting results.
I hope you enjoy this raw cheesecake recipe if you decide to try it for yourself. It makes a great dessert to take to a potluck that everyone will enjoy – junk food fan or not.
The Best Crust
You can choose to make this cheesecake with or without a crust. If you choose to go crustless, simply pour the cheesecake batter into a glass pie plate.
Place raspberries, mango slices or other fresh fruit of choice on top and refrigerate for 4 hours or overnight until firm. To serve, scoop out individual portions of the cheesecake into bowls, and enjoy like you would a thick pudding.
If you love crusts as we do in our family, I would recommend a graham cracker crust. This homemade graham cracker crust recipe is super easy and totally delish!
Alternatively, try this chocolate cookie crust or this easy gluten free crust if you prefer.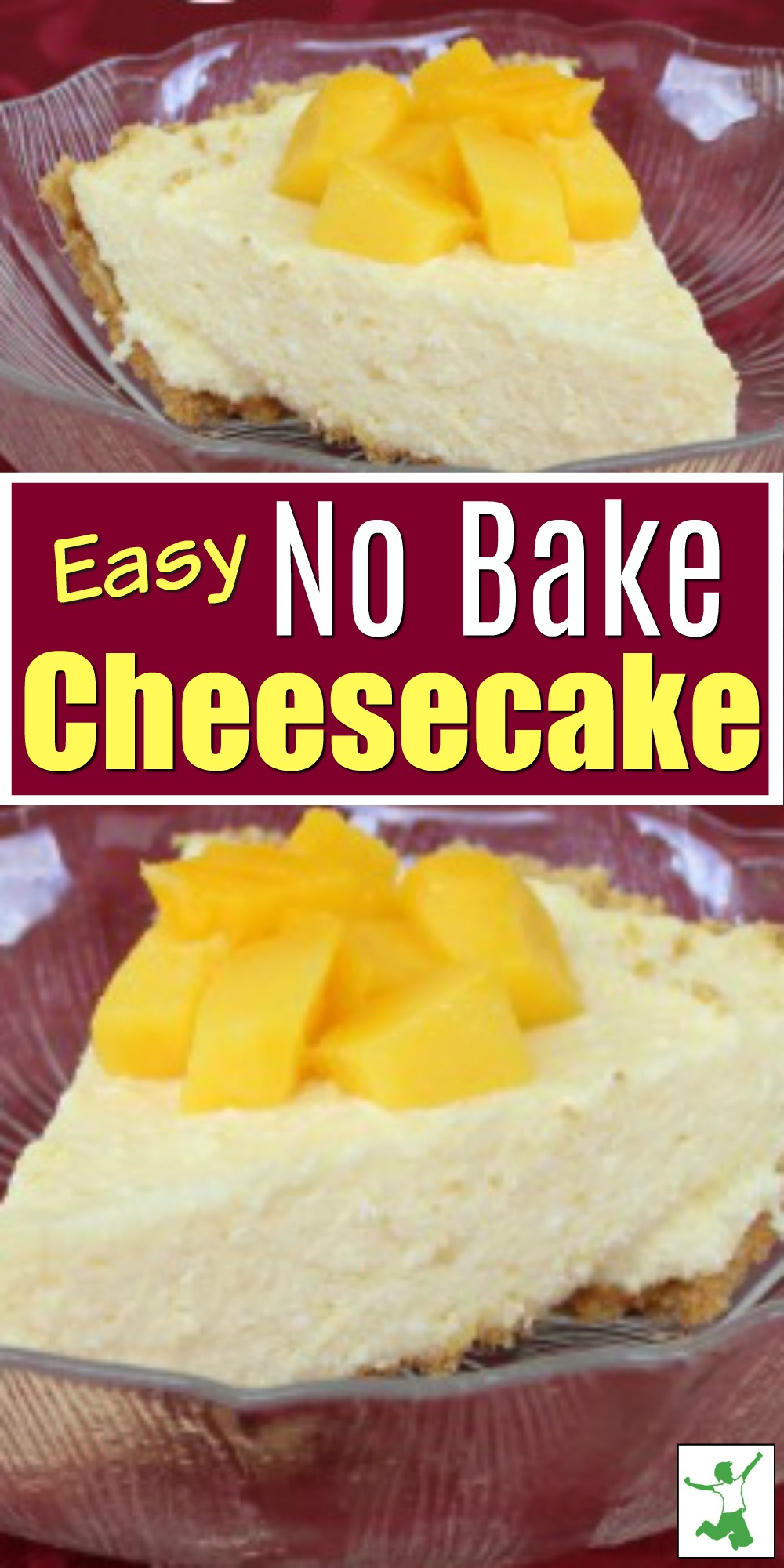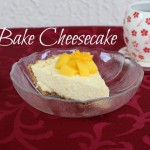 No Bake Cheesecake
This low, sugar no bake cheesecake recipe is simple to prepare and is raw food heaven with enzymes and probiotics in every creamy, delicious bite.
Ingredients
1/2

cup (115 grams)

raw honey

preferably local

1/4

cup (59 ml)

fresh squeezed, unpasteurized orange juice

preferably organic

1

lemon

juiced, preferably organic

1 1/4

cup (300 ml)

cream

preferably raw and grassfed

2 1/4

cup (500 g)

cream cheese

preferably raw and grassfed

2

Tbl

unflavored gelatin

1

Tbl

orange rind

finely grated, optional

fresh fruit of choice

(mango slices or raspberries work very well with the flavor of the cheesecake
Instructions
Using an electric mixer, beat the cream cheese, honey and optional orange rind until smooth.

Add the cream and beat briefly once more to combine. Put the orange and lemon juice into a small bowl, and sprinkle the gelatin on top. Let it stand for a couple of minutes to allow the gelatin to soften.

Then, place the bowl in a pan of hot water to dissolve. Whisk with a fork to complete the blending of the gelatin and juice.

Cool if necessary (the gelatin and the cream cheese mixture should be roughly the same temperature before combining).

Add the juice blend to the cream cheese mixture and beat briefly to combine. See above for crust options.

Pour the cheesecake mixture into the base of the pie crust. Place raspberries, mango slices or other fresh fruit of choice on top and refrigerate for 4 hours or overnight until firm.

Serve cold and refrigerate unused portions.