Table of Contents

[Hide]

[Show]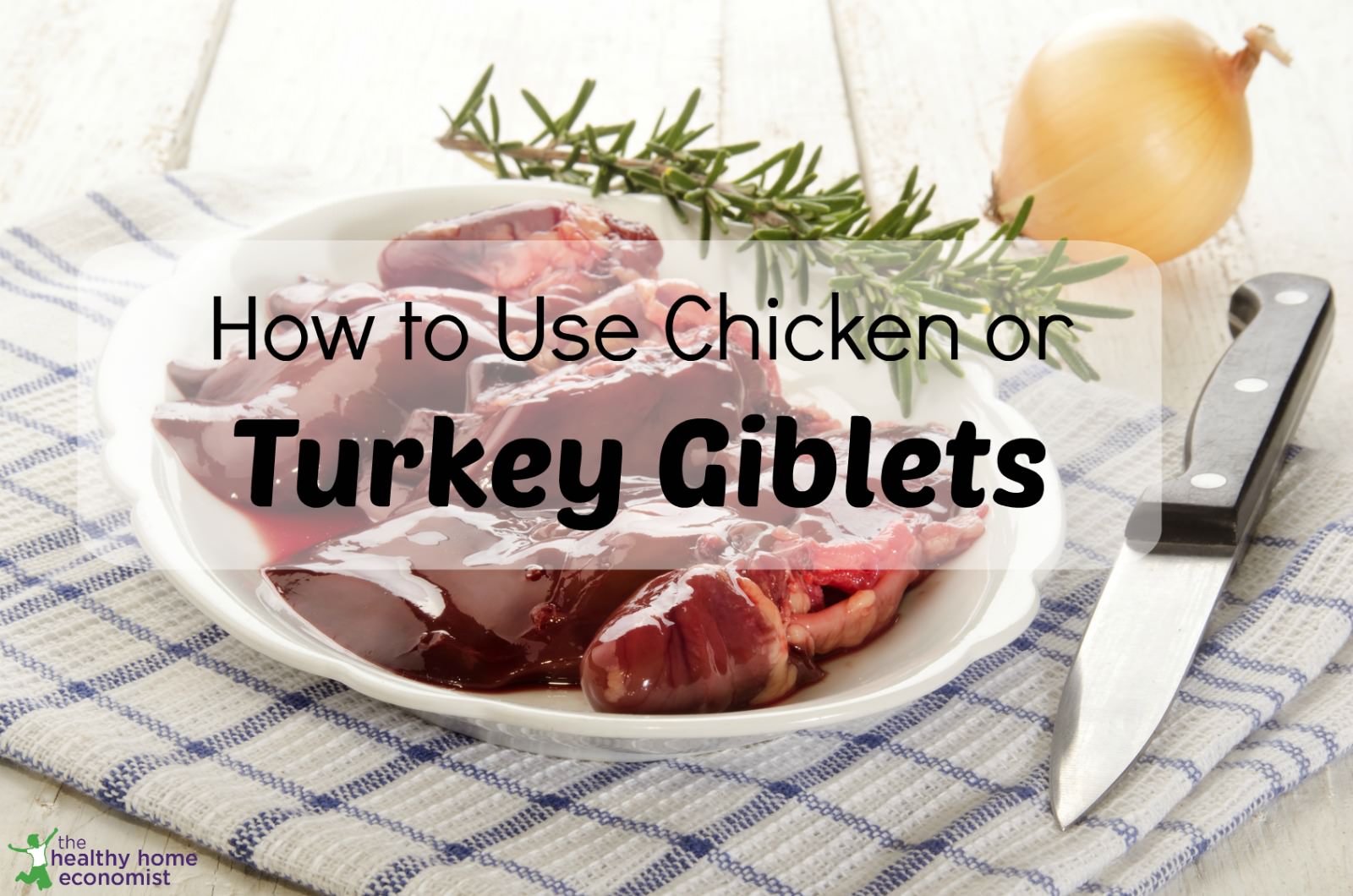 As you ready your holiday turkey for roasting, do you throw away or feed your pet the turkey giblets that usually come tucked inside the bird?
The giblets can provide concentrated and hugely beneficial nutrition to your holiday meal. Why not use them instead of tossing them this year?
In this fourth of the five "Turkey Tips" I filmed as a series for NBC News Channel 8 Today anchored by Gayle Guyardo, I show you how to very simply incorporate those giblets even if you are not the best of cooks. The flavor is amazing when added to homemade gravy drizzled over your favorite healthy stuffing recipe.
What are Giblets?
Giblets are the edible offal of fowl. Some people also include the neck too. Gram for gram, organ meat is far more nutritious than muscle meats.
Neck – great for adding additional flavor, color, and extra minerals to the gravy. You can simmer the neck on very low heat with some grass-fed butter while the turkey is roasting and then add the juice to the gravy drippings.
Organ Meats
Gizzard – loaded with Vitamin A! The gizzard can be simmered along with the neck and then chopped up finely and blended into the gravy for additional flavor and trace minerals. For more information on the benefits of gizzards, check out this excellent article by Sally Fallon Morell.
Heart – the heart muscle contains the highest concentration of Coenzyme Q10 (CoQ10) of any food. CoQ10 is also known as ubiquinone. Levels of this nutrient begin to diminish as early as your 20's and can affect your heart and brain health significantly as this nutrient is required for cellular energy. Turkey heart can be simmered with the other giblets in grass-fed butter. Tip: pork heart is very mild tasting, and when ground, can be mixed in small amounts with grass-fed beef.
Liver – liver is the world's number one superfood. Inexplicably, it has all but disappeared from the diet of Westerners. It is chock full of vitamins A, K2, antioxidants, and trace minerals. Traditional cultures viewed it as a sacred food due to the health and fertility it bestowed on children and couples. It can be blended with the heart after simmering in butter with the other giblets. Mix in some additional butter with a few pulses of the food processor, and you will have a delicious and nutrient-dense pate spread for crackers. It is the perfect appetizer for your holiday meal.
A special thanks to Sally Fallon Morell, author of Nourishing Traditions Cookbook for suggesting some of the ideas for this clip.
How to Use Turkey Giblets Video Tutorial
To view all the Holiday Turkey Tips I filmed for the NBC News Channel 8 Today show, check out the provided link.
Do you have a special way of preparing poultry giblets? Please share your ideas with all of us in the comments section.