Table of Contents

[Hide]

[Show]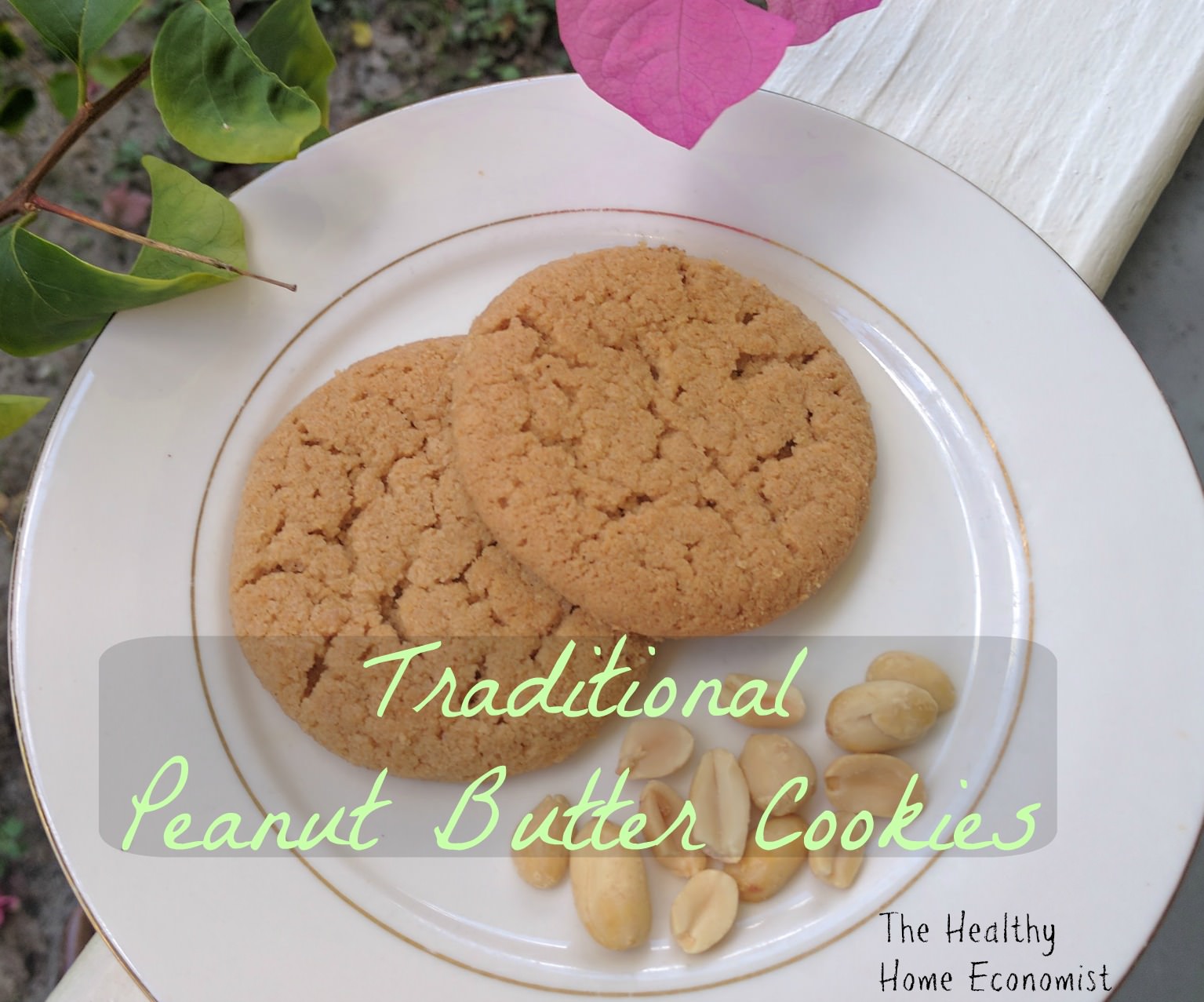 So many of you emailed about how much you enjoyed the old fashioned sugar cookie recipe I posted recently that I thought I would share another one for peanut butter cookies.
My tween actually took a conventional (yuck-o) peanut butter cookies recipe and converted it to healthy ingredients in order to make the yummy cookies pictured above. She did this totally on her own while I was out of town one weekend. I was so proud of her! Her two brothers love them too. If you get a teenage boy's approval on a dish, it has to be good! 
Homemade Peanut Butter Cookies
Of course, the key to these cookies is using butter instead of some nasty frankenfood spread or rancid margarine. The second big difference was her choice of flour. She used sprouted flour (einkorn), which really makes the most insanely good cookies in our family's experience. Spelt or farro are also good choices.
If you are gluten free, you can make gluten free flour using quality grains like teff or millet. Another option is to use this quality brand of whole grain gluten free flour that contains no added starch.
Finally, she substituted a healthy sweetener in place of the white sugar called for in the original recipe. Many of you may not know that almost all of the white sugar and brown sugar on the market in North America is actually derived from GMO sugar beets. This is a recent development in the last few years. Unless the white sugar you buy specifically says "cane sugar" on the label, you are eating GMOs my friends.
My daughter took it a step further and not only eliminated the GMOs by selecting cane sugar, but she chose a more unrefined sweetener too that still contains minerals and is unbleached.
Feel free to substitute some other type of nut butter if you prefer not to use peanut butter. This brand of quality sprouted and soaked nut butters is our family's favorite. Just about any soaked nut butter you can imagine is available!
Enjoy!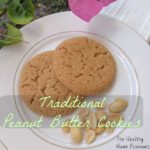 Homemade Peanut Butter Cookies
Recipe for old fashioned peanut butter cookies that uses only whole ingredients that would make your Great Grandmother proud.
Instructions
Preheat oven to 375 F/ 191 C

Mix wet ingredients in one large mixing bowl and dry ingredients in another. Add dry ingredients slowly to wet ingredients using a hand mixer set to slow.


Once just blended, switch to medium speed and continue blending until the batter is thoroughly mixed.

With dampened hands (to prevent sticking), shape dough into 1 1/2 inch balls. Place balls 2 inches apart on large cookie sheets lined with unbleached parchment paper.

Flatten each ball gently with your fingers.

Dip a fork into flour (to prevent sticking) and press across the top of each cookie. Repeat at right angles to flatten each cookie to about 2 inches in diameter.

Bake cookies for about 15 minutes or until just slightly browned. Do not overbake!

Cool cookies on a wire rack or just leave on the cookie sheet for about 10 minutes.

Remove the cookies gently with a spatula when cooled and place on large plates to finish cooling completely.
Recipe Notes
It is important to use roasted rather than raw peanut butter if not using soaked peanuts that you grind yourself. This eliminates the issue of lectins which can trigger gastrointestinal upset when consumed as raw peanuts or unrefined peanut oil.
If you use unsalted peanut butter, then add 1/4 tsp sea salt to the batter.
Nutrition Facts
Homemade Peanut Butter Cookies
Amount Per Serving
Calories 110
* Percent Daily Values are based on a 2000 calorie diet.
Other Cookie Recipes to Enjoy
Paleo Pumpkin cookies
Gingerbread cookies
Chocolate chip cookie cake
Protein cookies
Ginger snaps (grain free)
Sarah, The Healthy Home Economist