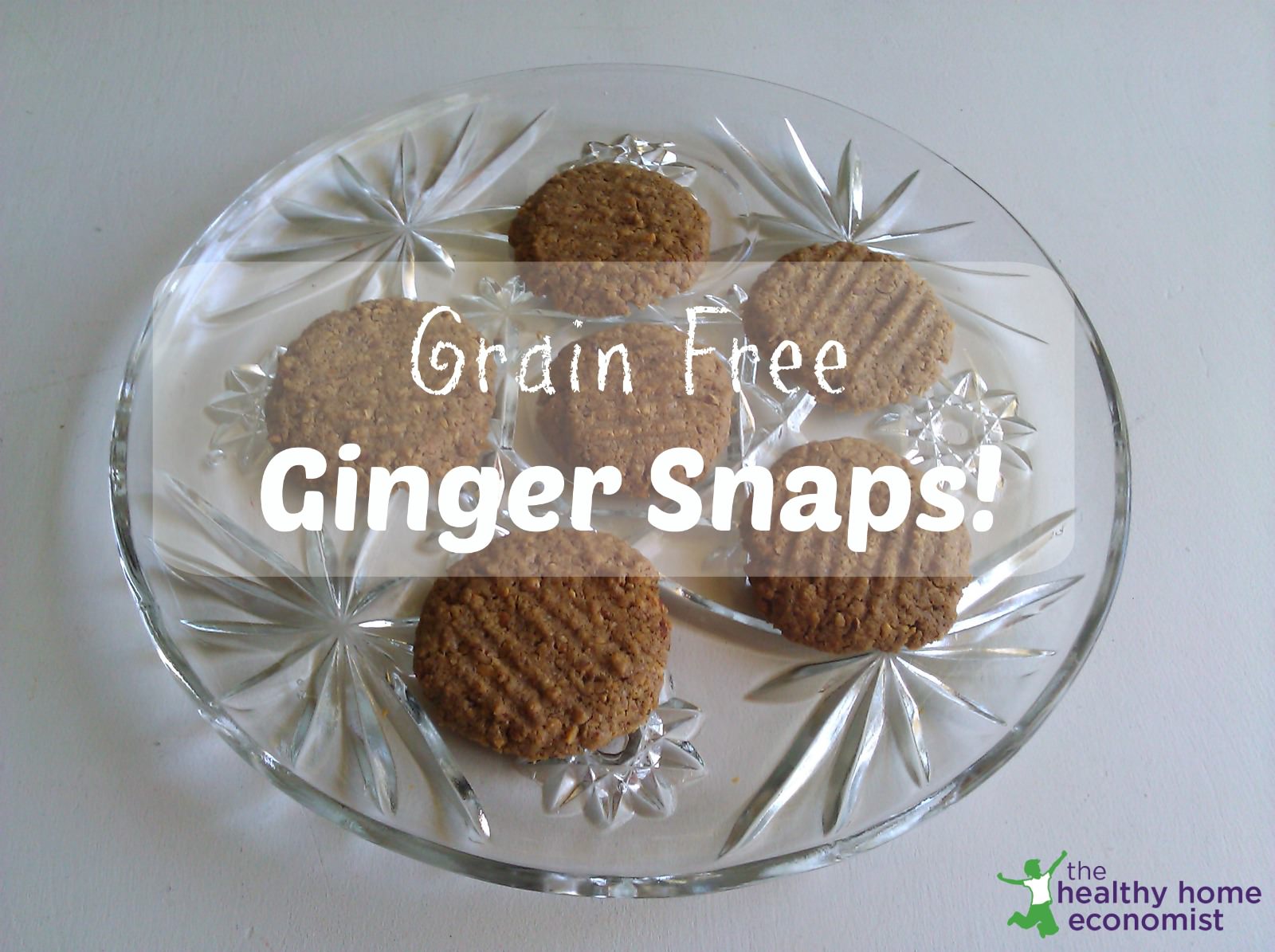 My kids love ginger snaps, and the fact that our favorite recipe is made with almond flour makes it all the better as I take pains to provide low carb snacks whenever possible.
Most child-friendly snacks from the store, even if organic, rely heavily on refined, grain-based carbs. Even when gluten-free, these types of snacks can contribute to weight issues and other health woes in the long run when consumed frequently.
A big bonus is that these ginger snaps were so fast to prepare and bake!
I keep a bag of homemade almond flour from sprouted or soaked nuts in the freezer most of the time to make grain-free pizza crusts, so special prep of the almonds before making these cookies was not necessary.
It is probably the reason why I overlooked this cookie recipe in Nourishing Traditions Cookbook for so many years as well as I have only started maintaining almond flour on hand in the past year or so.  I think these cookies would be amazing with hazelnut flour too, by the way.
These healthy, homemade ginger snaps turned out crisp and delicious. Even my picky eater loved them!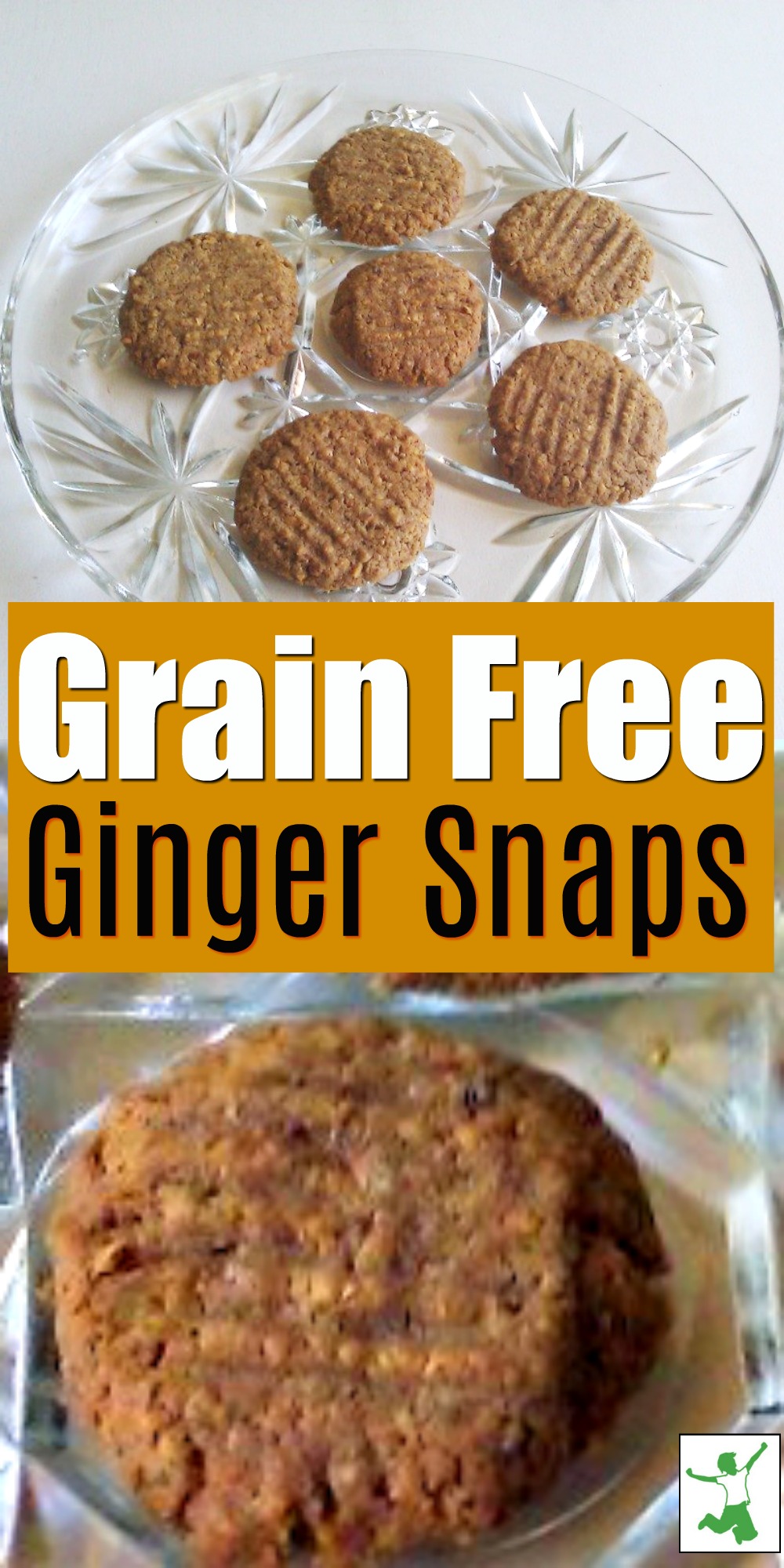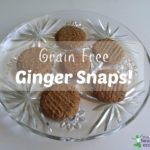 Ginger Snaps Recipe
Healthy ginger snaps recipe made with almond flour that take only minutes to make and are delightfully crispy to eat. GAPS, AIP, and SCD legal options!
Instructions
Pulse crispy or sprouted almonds in a food processor until they are ground into almond flour. It is not necessary for the almond flour to be extremely finely ground as a more coarse texture turns out fine when mixed with the arrowroot powder.

Mix in remaining ingredients. Form into balls the size of a ping pong ball and place on a cookie sheet lined with parchment paper.

Bake at 300F for 20 minutes, removing pan from the oven after 5 minutes to press each ball lightly with a fork before baking the remaining amount of time.

Cool and store in an airtight container in the refrigerator.

* Note that I added an egg to this ginger snaps recipe to make sure the cookies held together well. There are no eggs in the Nourishing Traditions recipe which turned out too crumbly.