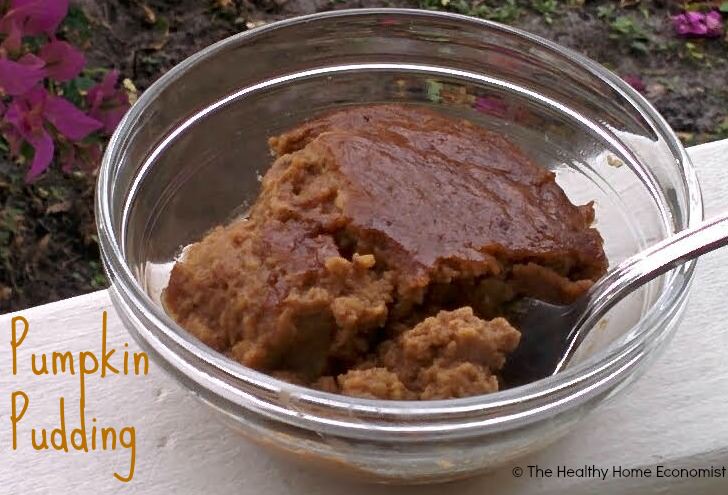 Whenever I make pumpkin puree to make pumpkin pudding or another dish that requires this ingredient, I tend to make a lot and freeze it. I find this helpful because the process from start to finish takes at least two hours from slicing and removing the seeds, to baking, to cooling, to finally scooping out the flesh and pureeing in the food processor. This way, I will usually have plenty of smooth pumpkin puree handy and ready to go anytime I need it.
Being super efficient is the only way I manage to stay sane cooking as much as I do 24/7 along with everything else I need to take care of on a daily basis for my family. I'm sure so many of you reading this can relate!
Pumpkin puree is an essential ingredient in my kitchen and not just for making pumpkin pie either. It can be used as a healthy thickener for pumpkin soup or to make muffins, bread, cookies, and other yummy desserts like this latest recipe for pumpkin pudding.
Warm pudding is the ultimate comfort food to me. In fact, now that I think about it, I probably have more recipes for pudding on this blog than practically any other dish!  Here are the ones to date in case you are a pudding fan too:
The recipe for pumpkin pudding below is the tenth one on this blog! Given that I am frequently experimenting with other ways to serve pudding, I will have more healthy recipes to post in the future. This particular recipe for pumpkin pudding which is dairy-free too is perfect for when you need a crustless pie recipe to serve when your Paleo friends are coming to dinner. Another option is to make it take to a party if you are cutting back on carbs temporarily. It is also a sneaky way to get more veggies into your children.
The best thing about this recipe is that you bake it in the oven unlike the vanilla and chocolate pudding recipes above, for example, which require you to be near the stove to frequently stir the mixture to thicken properly. With pumpkin pudding, you mix it up, put it in the oven, set the timer, and go do other things while it bakes. So, it is a great pudding to make when you are short on time, which for me, is the typical scenario.
Easy Bake Pumpkin Pudding Recipe
Although I haven't tried it myself (yet), I am pretty sure you could substitute sweet potato for the pumpkin in the recipe below to make sweet potato pudding instead. This hunch is based on my experience making this sweet potato casserole (sugar-free) which has a similar consistency after it is baked.
I do hope you enjoy it!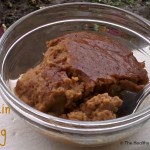 Pumpkin Pudding Recipe
Easy recipe for pumpkin pudding that is dairy free and can be served to anyone coming to dinner including Paleos and vegetarians.
Instructions
Slice pumpkin in half, remove the seeds and bake, skin side up, in a glass pan filled with 1 inch of filtered water at 400ºF/ 204ºC for about one hour or until a fork pokes very easily through the softened pumpkin skin.

Scoop out the thoroughly softened pumpkin flesh and puree in a food processor until smooth. If you make a lot, you may freeze extra in 1 pint or quart containers for easy thawing/baking later.

This video demonstrates in less than one minute how to make pumpkin puree.

Mix pumpkin puree, sugar, coconut milk and spices in a large, glass bowl with a whisk. Your mixture will look something like the picture.

Add lightly beaten eggs. Mix until just combined.

Pour into a glass baking dish and bake at 375ºF/ 191ºC for about 1 hour or until a knife inserted in the middle comes out clean.
Recipe Notes
Any seasonal variety of pumpkin works well. I used sugar pie pumpkin in this recipe.
Feel free to substitute whole dairy cream for the coconut milk as desired.
More Healthy Recipe Ideas for Serving Pumpkin
Homemade Pumpkin Pie
Rich, Delicious Pumpkin Bread
Grain-free Pumpkin Cookies