Table of Contents

[Hide]

[Show]
This recipe for old fashioned gingerbread cookies uses only a few wholesome ingredients and blackstrap molasses for extra nutrition just like Grandma used to make!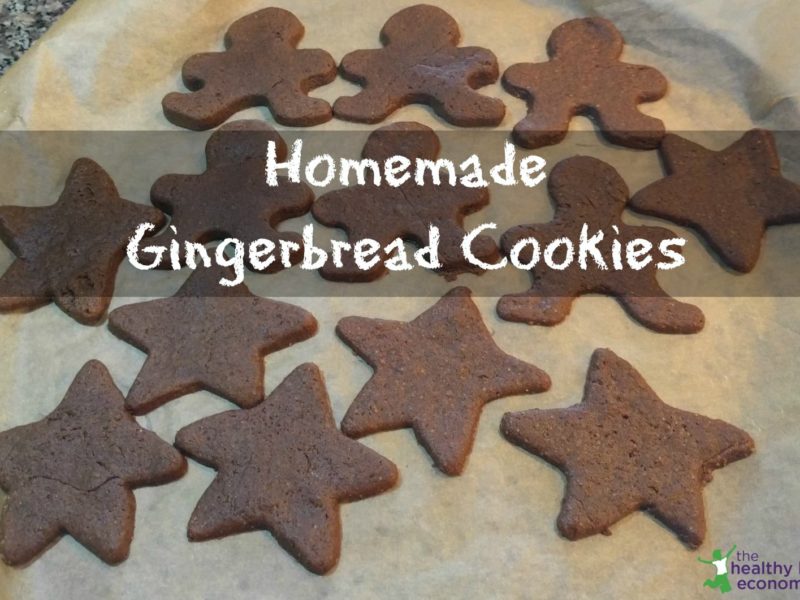 My paternal Grandmother wasn't much of a cook but, boy oh boy, could she ever bake! I was fortunate that Grandma and Grandpa lived about a half-mile down the road from my parent's home.
Grandma would start her Christmas baking right after Thanksgiving each year, churning out batch after batch of all sorts of holiday cookies. My 6 siblings and I couldn't wait to jump on our bikes and ride over to sample the freshly made goodies after getting home from school each day.
Grandma's gingerbread cookies made with unsulphured molasses were my absolute favorite!
She would carefully cut out the dough into gingerbread boys, stars, Christmas trees, and Santa shapes. After baking, I would decorate them with icing and sprinkles at her kitchen table.
I adored her sugar cookies too.
Christmas Tradition!
I make Grandma's homemade molasses cookies every single Christmas as a tradition for my own children. No surprise that they love them just as much as I still do!
When they were younger, I whipped up homemade butter frosting and purchased nontoxic food coloring so they could decorate them like I did when I was a child.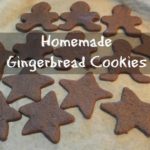 Gingerbread Cookies Recipe
Old fashioned gingerbread molasses cookies recipe made with only wholesome ingredients to delight your family and friends.
Instructions
Warm coconut oil in a small glass bowl on the stovetop and blend with sugar in a glass mixing bowl. Mix in molasses and beaten egg.

Sift flour with baking soda and spices and blend into wet ingredients one cup at a time until all the flour used.

Roll out dough to any thickness desired and cut into shapes with cookie cutters.

Bake at 350 F/ 177 C for 10 minutes.

Cool. Store in airtight containers.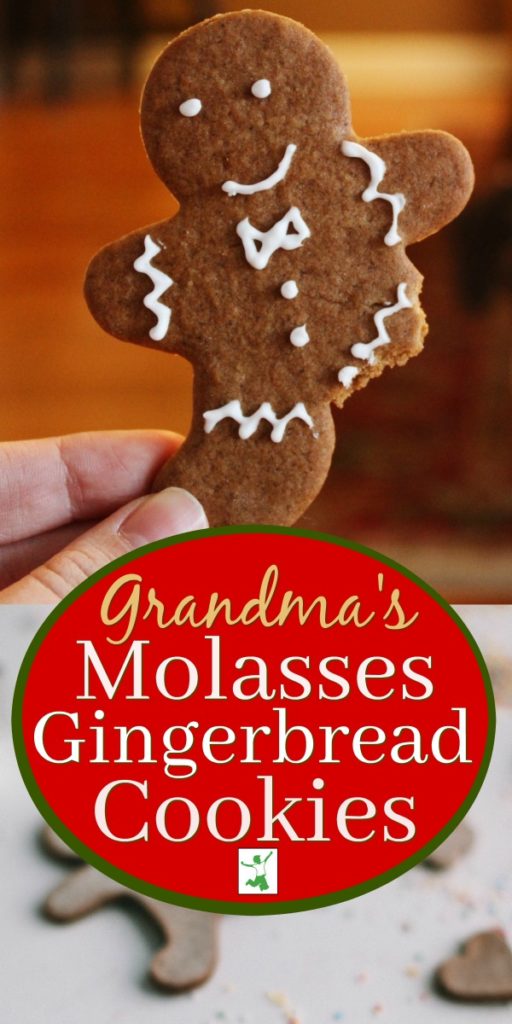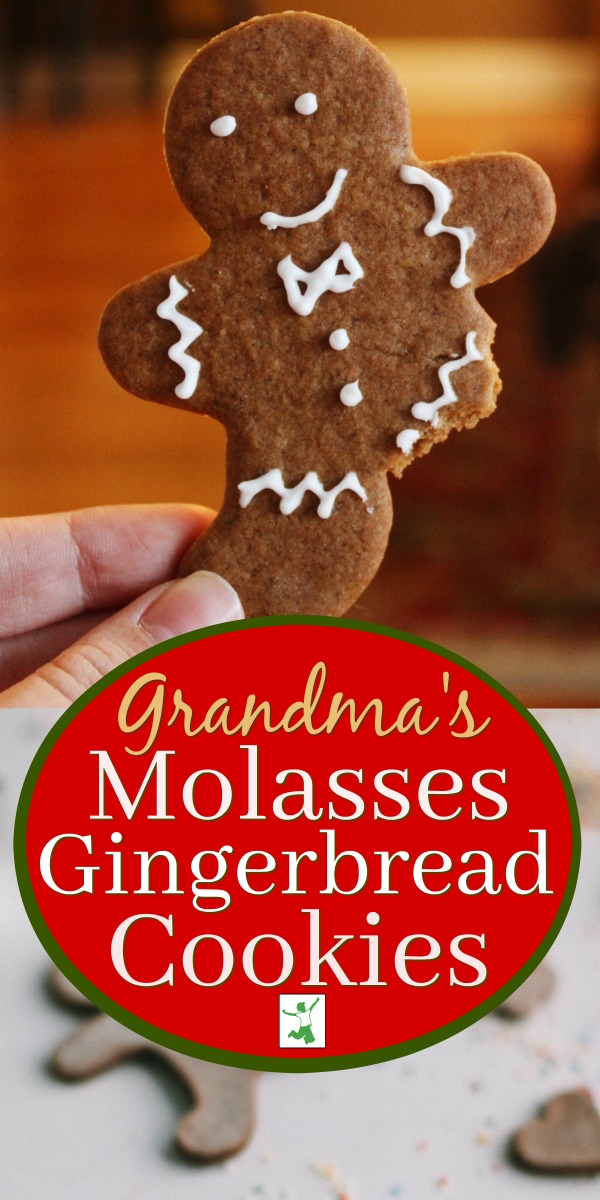 More Healthy Cookie Recipes to Try!
Here are some other healthy cookie recipes you can feel good about serving your family that include only wholesome ingredients.