How to make nutritious Russian Custard, an easy to make, traditional substitute for dairy cream in all your savory or sweet recipes.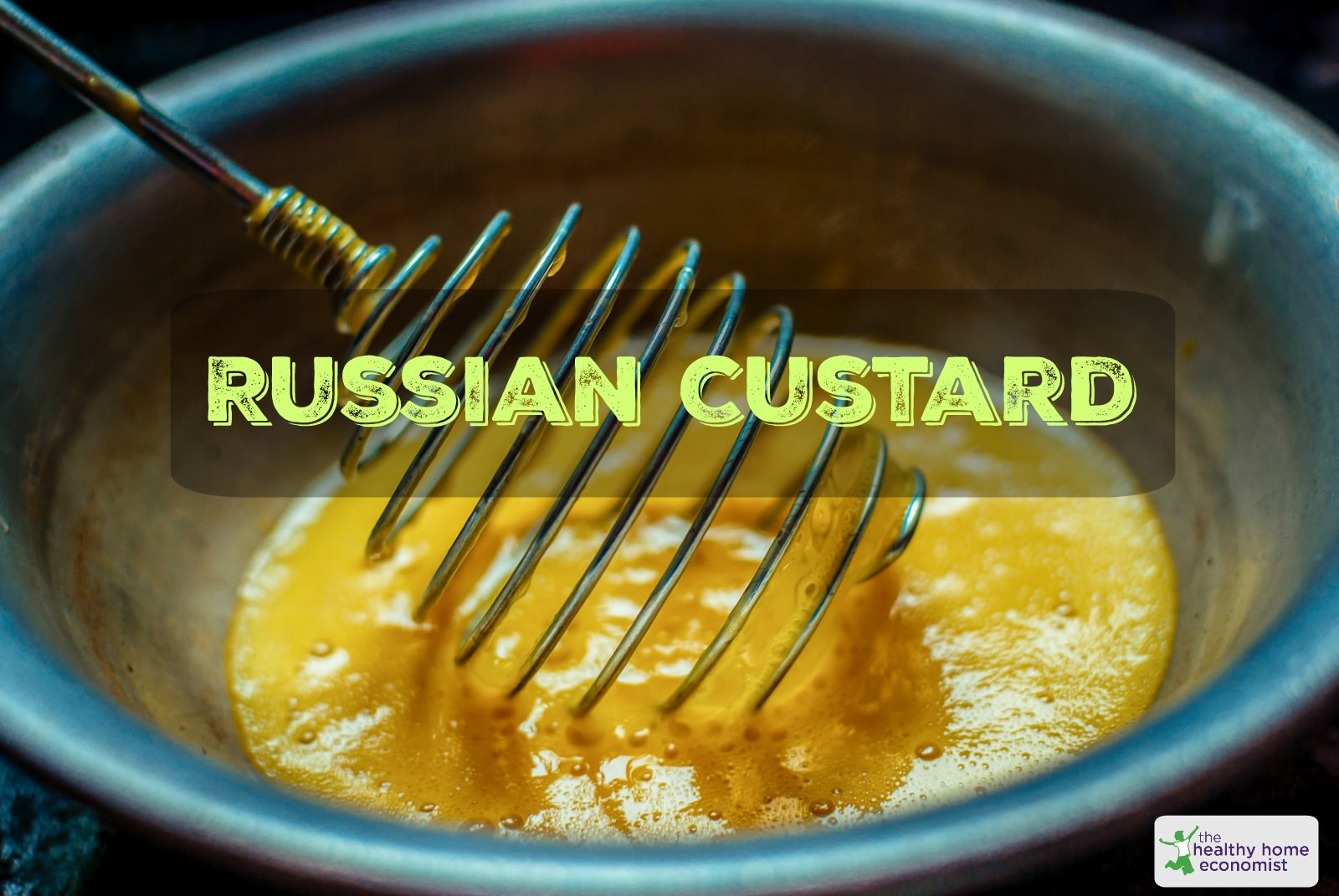 When my husband and I were on the (temporary) GAPS Diet to improve our gut health, one of our favorite treats hands down was Russian Custard. It is an excellent substitute for dairy cream and works well for any recipe which uses it. Coconut cream is also a good sub, but not everyone enjoys the flavor of coconut.
Cream, if you recall, is not permitted on the GAPS Diet as it is contains lactose (milk sugar), which is a disaccharide (double sugar) which cannot be digested in a compromised gut environment. 
Once the gut heals, of course, lactose can be digested easily so avoidance of cream is only a temporary measure.
In addition to fruit, Russian Custard can be served on its own or with a handful of chopped raw nuts soaked in salt water and dehydrated, to vastly improve digestibility.  You can also use sprouted nuts if you are short on time (sources).
The key to Russian Custard is the quality of the eggs you use. 
Egg yolks are extremely nutritious and easily digested.
Deep yellow to orange colored egg yolks are one of the highest food sources of choline, a critical nutrient that protects the liver from overconsumption of sugar, refined carbohydrates, and polyunsaturated vegetable oils.
Use of good quality egg yolks in the diet is a very wise investment of your food budget dollars.
Make sure to buy the best quality eggs you can afford and purchase them locally so that you are supporting family farms in your area.
Don't tolerate eggs that well? You can make cashew cream as a nondairy substitute as well.
This recipe is adapted from Gut and Psychology Syndrome by Dr. Natasha Campbell-McBride MD.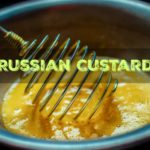 Russian Custard Recipe
Easy recipe for Russian custard that is a delicious and nourishing substitute for dairy cream in all your favorite recipes. Delicious on its own with nuts or fruit as well.
Instructions
Wash eggs gently in warm, soapy water and then dry.

Separate egg whites from yolks and set whites aside. In a glass bowl, add the honey to the egg yolks and whip until the mixture thickens and the color lightens to a pale yellow.

Serve immediately with fruit or nuts or add to recipe of choice in place of cream.

Be sure to refrigerate any Russian custard leftovers, which will last several days.
Recipe Notes
If keto or ultra low carb, reduce or substitute the honey with a few drops of stevia extract.
Nutrition Facts
Russian Custard Recipe
Amount Per Serving (2 Tbl)
Calories 118
Calories from Fat 81
% Daily Value*
Fat 9g14%
Cholesterol 420mg140%
Sodium 16mg1%
Potassium 38mg1%
Carbohydrates 4g1%
Protein 5.4g11%
Vitamin A 433IU9%
Calcium 44mg4%
* Percent Daily Values are based on a 2000 calorie diet.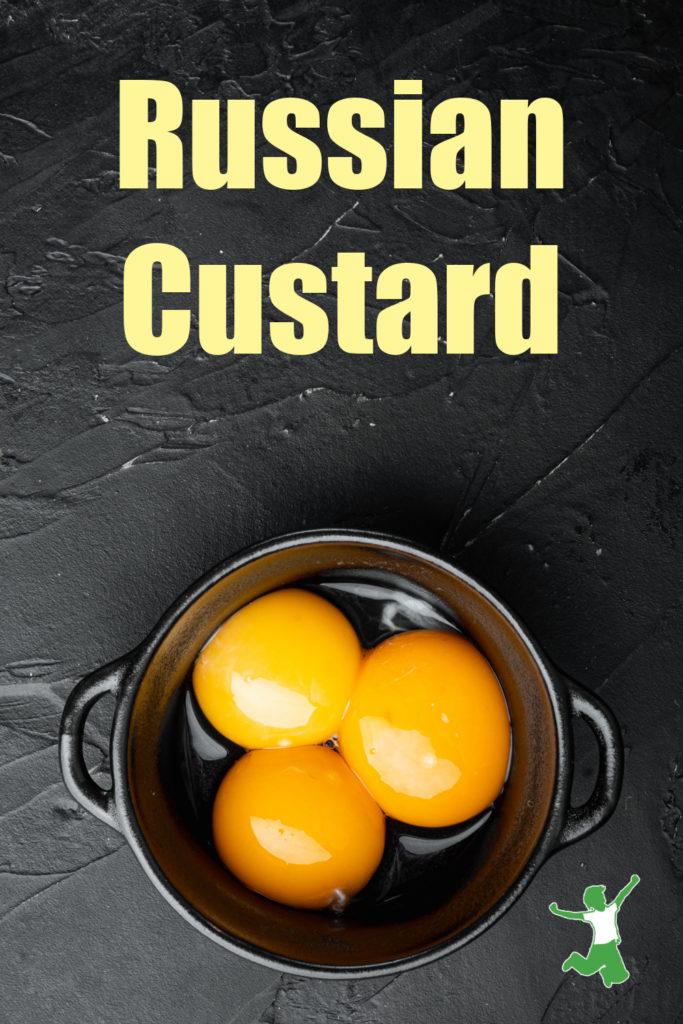 What to Do with Leftover Egg Whites
Use up those egg whites from making this cream substitute by making protein cookies or grain free angel food cake!
More Healthy Pudding Recipes
Egg Custard Pudding
Vanilla Pudding Recipe
Bread and Butter Pudding
Jello Pudding
Macademia Nut Pudding
Coconut Milk Pudding
Thai Custard
Homemade Chocolate Pudding