Healthy, low-carb dinners to try that will leave you feeling full and nourished without any starch, bread or sugar cravings later.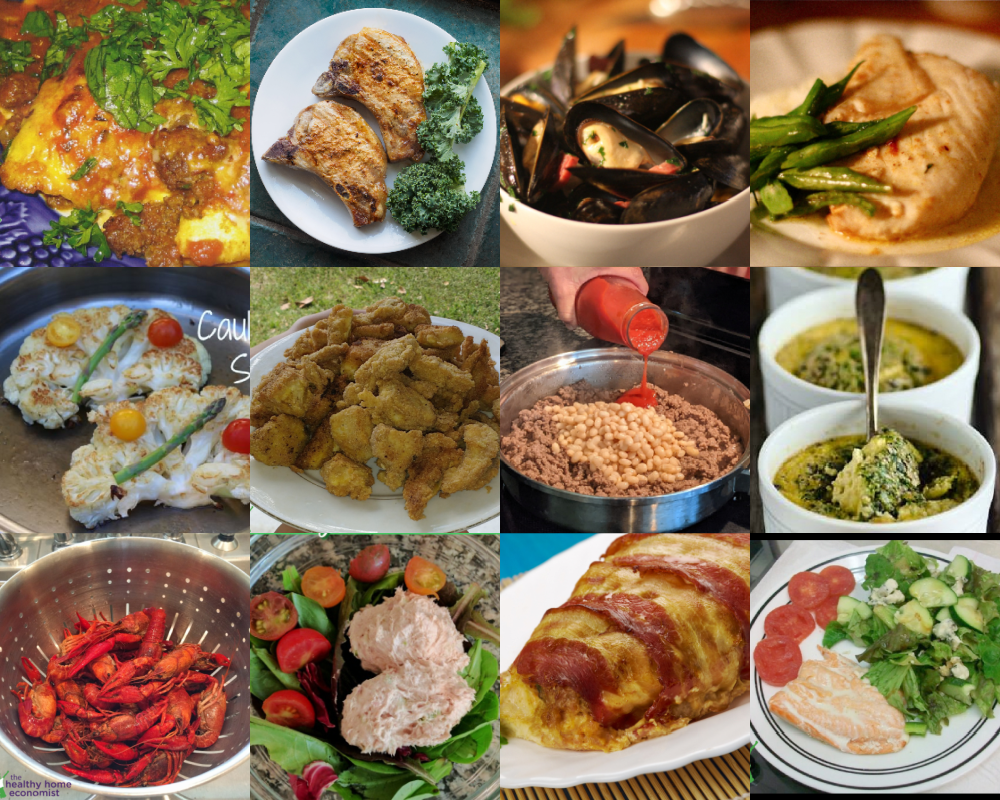 Dinner sans the bread, rice or potatoes is easier to pull off than you might think!
Below are more than a dozen of my favorite low-carb dinners with links to the full recipes for those you wish to try!
In my experience, eating a low-carb dinner is the best time of day and the most important meal to go grain and starch free.
It has the most impact on maintaining a healthy weight…even if you don't eat keto earlier in the day.
Do you have a favorite low-carb dinner idea? Please share with us in the comments!
Low Carb Chili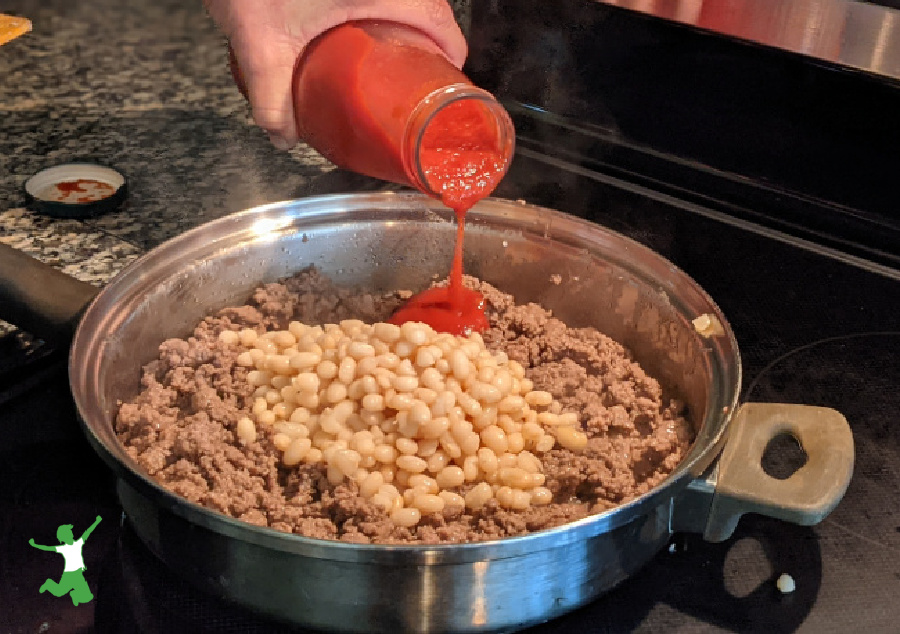 This ultra-digestible chili recipe featuring low-starch navy beans is perfect for sensitive stomachs or those limiting carbs.
Legal for the GAPS diet too!
Low Carb Fried Chicken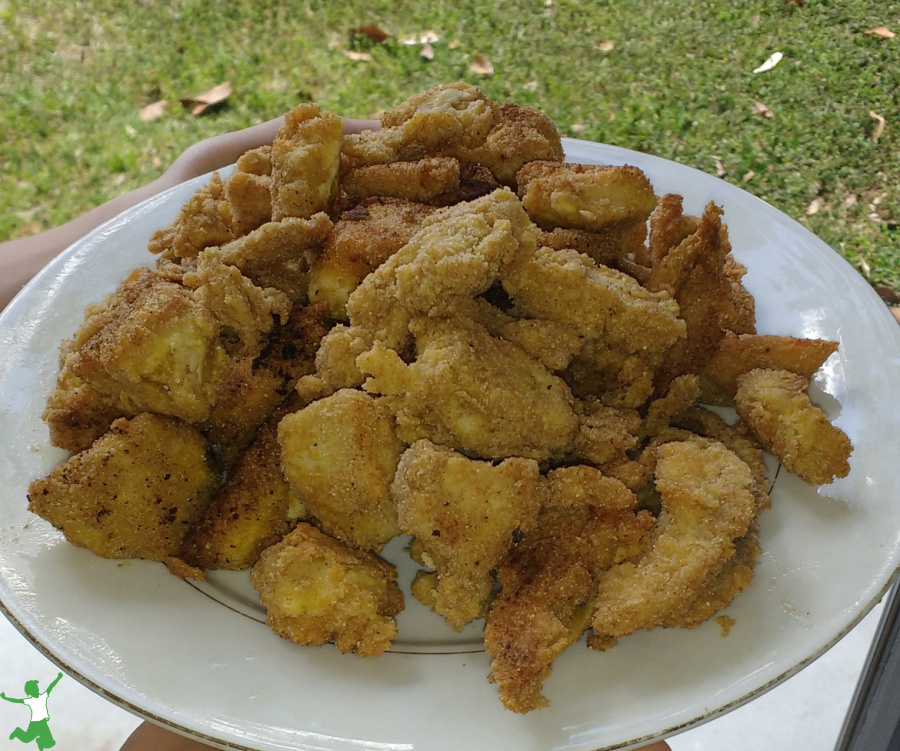 Low-carb fried chicken recipe that is as tasty as chicken breaded in wheat flour but without the carbs. Suitable for gut healing diets and Paleo-friendly.
Only 4 ingredients plus seasoning and 10 minutes to make!
Baked Filet Mignon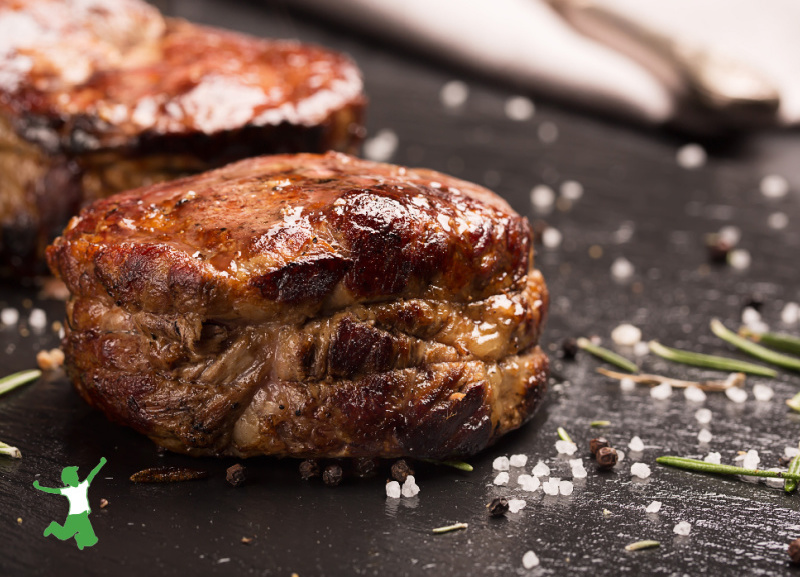 A surprisingly simple method for cooking fillet mignon at home in the oven. Perfect results every time with optional drizzling in garlic butter.
Serve with seasonal veggies.
Toaster Oven Salmon Fillet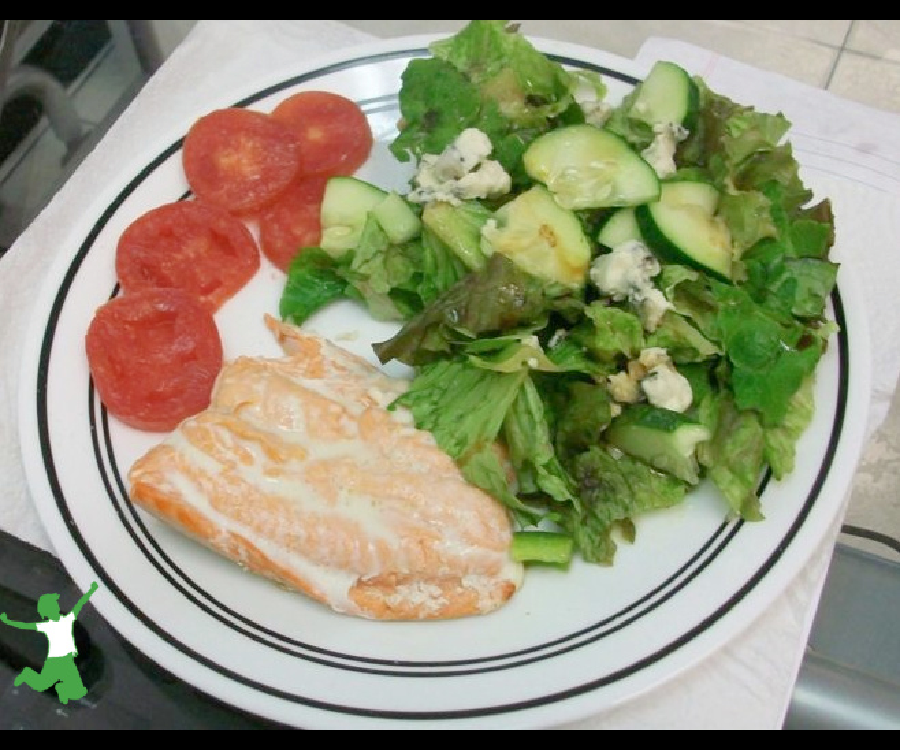 My easy method for cooking wild salmon in a toaster oven that is foolproof for a moist and juicy fillet every time!
Serve with a salad or seasonal veggie medley.
Oven Baked Brisket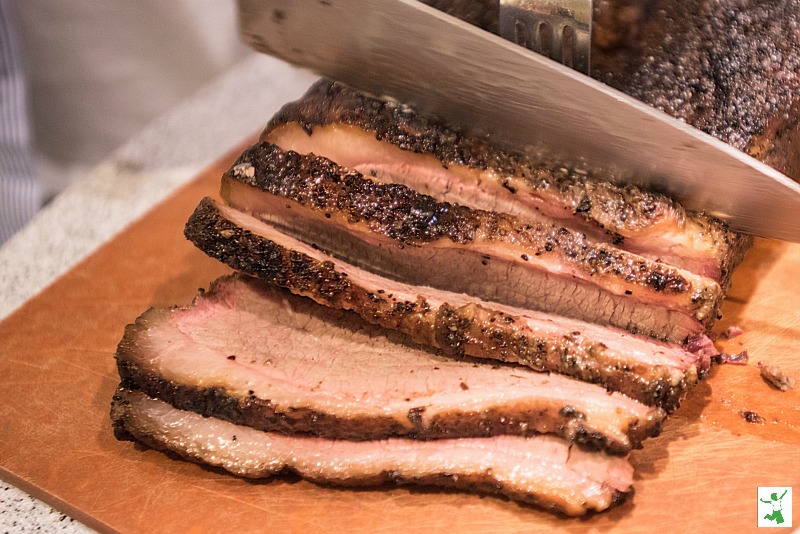 This easy, oven-baked no sugar beef brisket recipe is ready in a few hours. The pastured meat is slow-cooked with seasonal vegetables and rich gravy made from pan drippings.
Makes plenty for several days of leftovers!
Deli Style Tuna Salad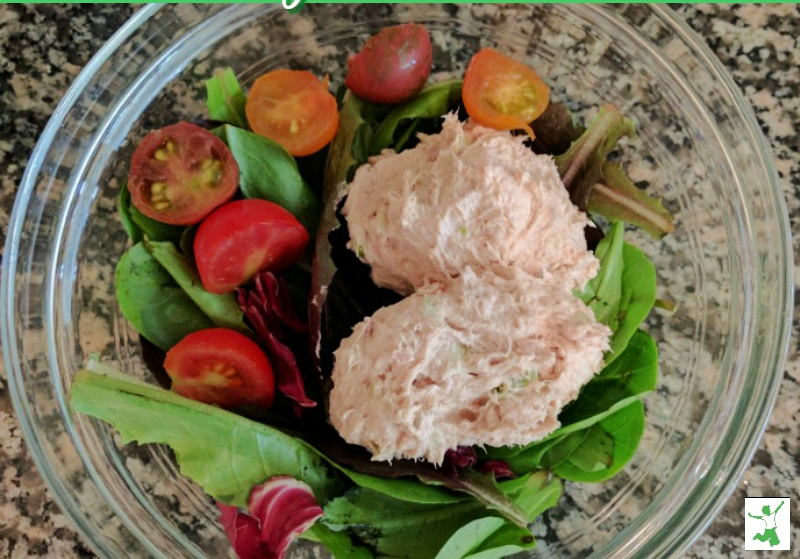 This delicious 4 ingredient tuna salad tastes like what you would enjoy in an authentic New York deli.
Plop a scoop on top of a bowl of fresh organic greens, and dinner is done!
Grassfed Beef Stew
A traditional recipe for beef stew using grass-fed beef and other classic ingredients for comfort food that will please the whole family.
Serve alone or with plantain biscuits.
Baked Lobster Tails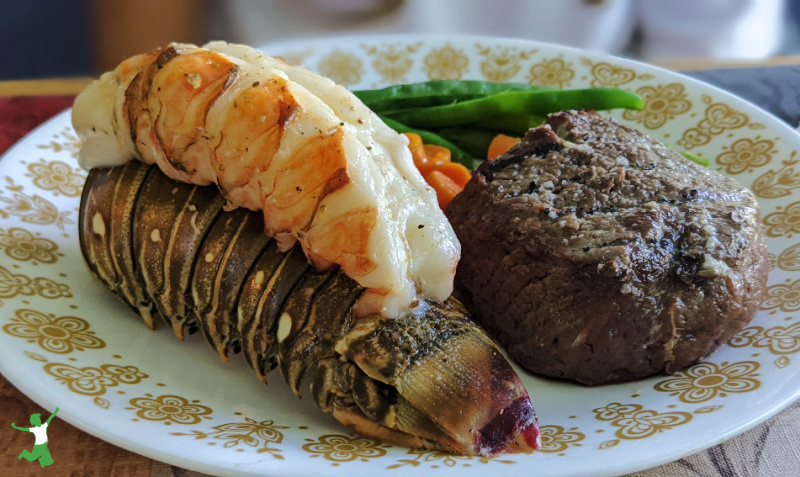 Try this easy baked lobster tails recipe next time you see them on sale!
This method works for both cold and warm water lobsters and is baked in the oven for the perfect taste and texture every time. No need to fire up the grill!
No Breading Eggplant Parmesan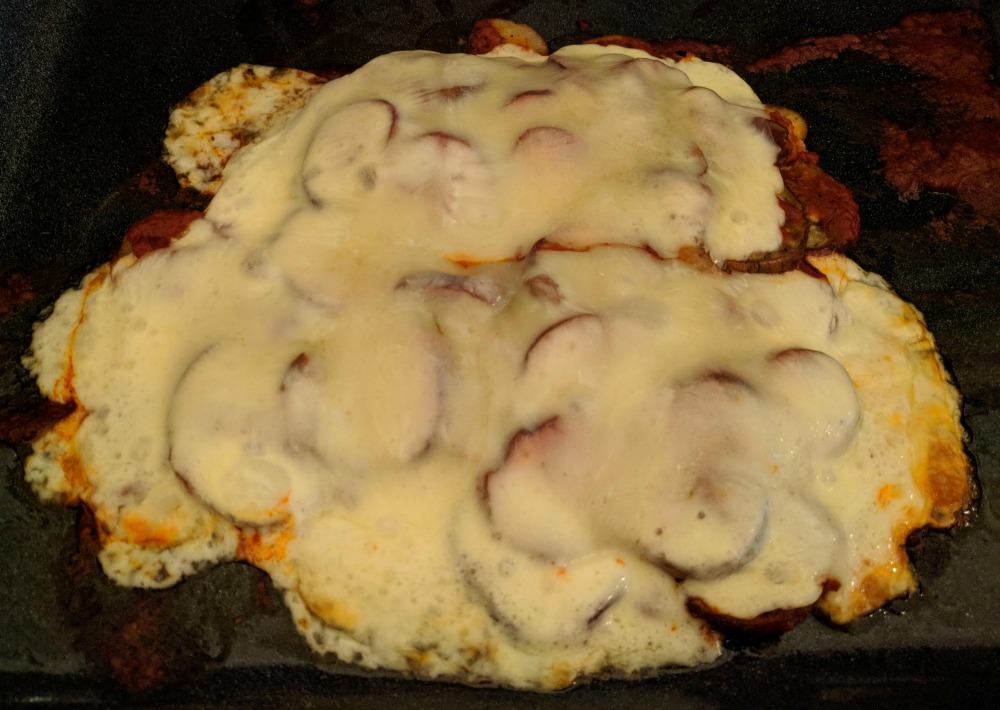 Try this low-carb recipe for traditional eggplant parmesan prepared with no breading and no frying. One of the fastest main course dinners you can make.
It is ready in 20 minutes start to finish!
Southern Meatloaf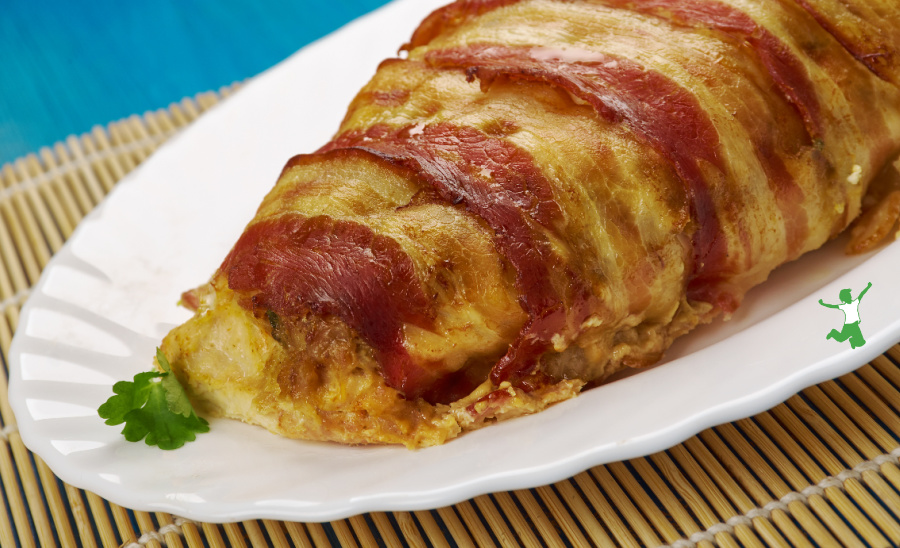 Try this classic meatloaf recipe with a traditional, Southern flair that is sure to please anyone at the dinner table. Serve with seasonal vegetables or a salad.
Lots of leftovers!
Stovetop Crawfish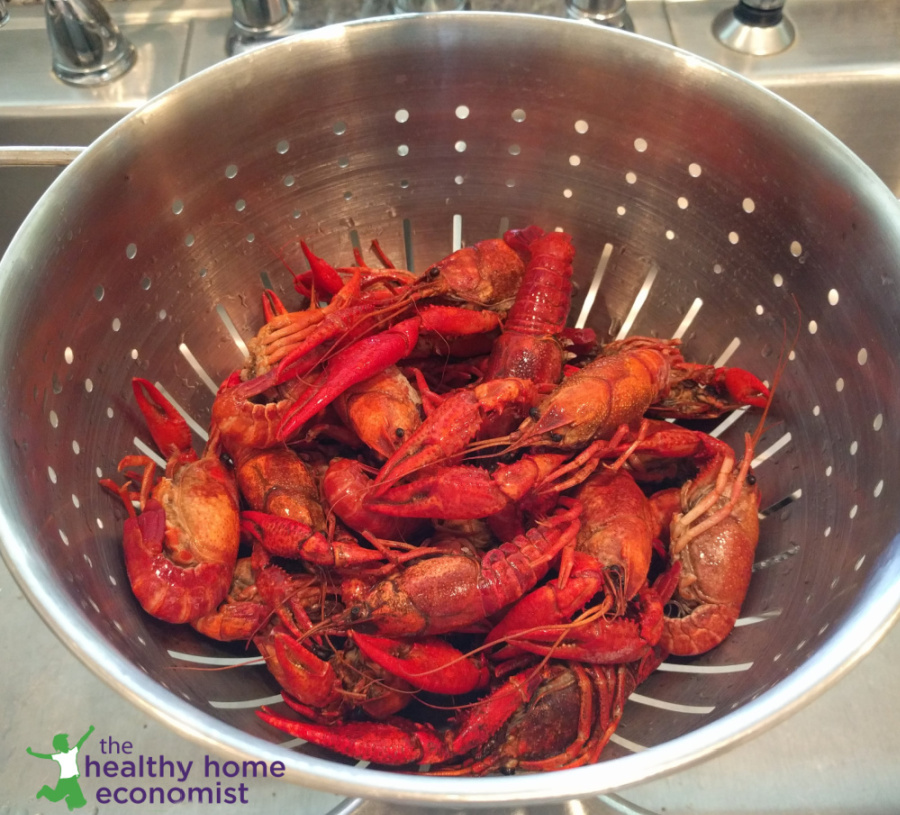 This easy, family-style crawfish boil recipe is cooked on the stovetop using either fresh or frozen (thawed) uncooked crawfish.
Spices may be adjusted based on personal preference.
Sugar-free Pulled Pork
Classic slow-cooked recipe for Southern pulled pork that is the star of the main meal with plenty of leftovers for lettuce wraps and lunch boxes.
Perfect for summer holiday get-togethers!
Cauliflower Steak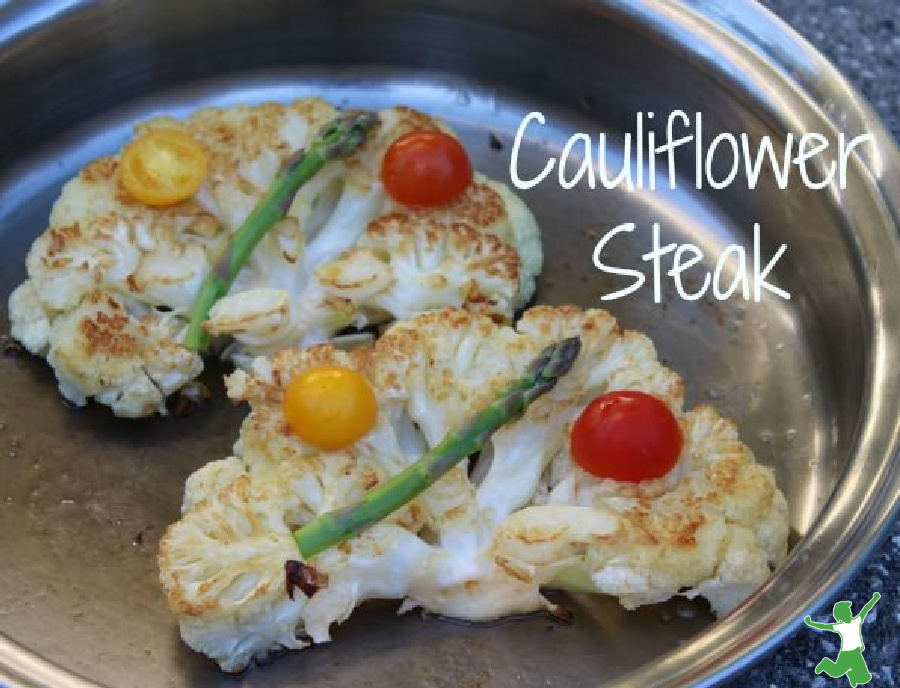 This recipe for buttery, pan-fried cauliflower steak is for those that enjoy meat but need to eat more vegetables without skimping on taste or nutrition.
Great as a main course or side dish!
Keto Enchiladas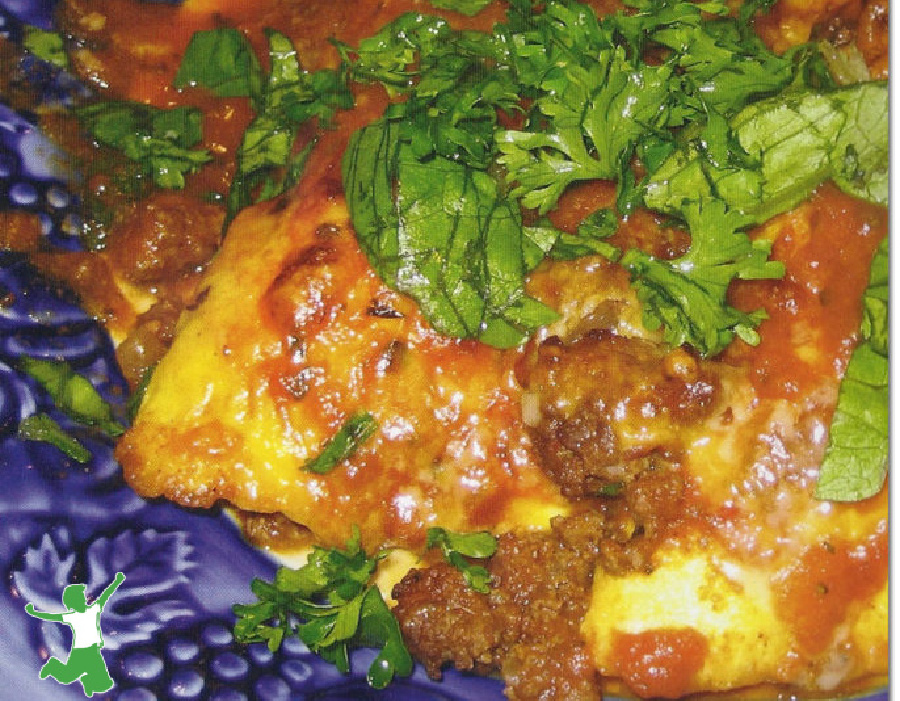 Try this recipe for low-carb enchiladas if you love the flavor of Mexican food but avoid the corn.
Recipe includes a dairy-free option.
Savory Bone Marrow Custard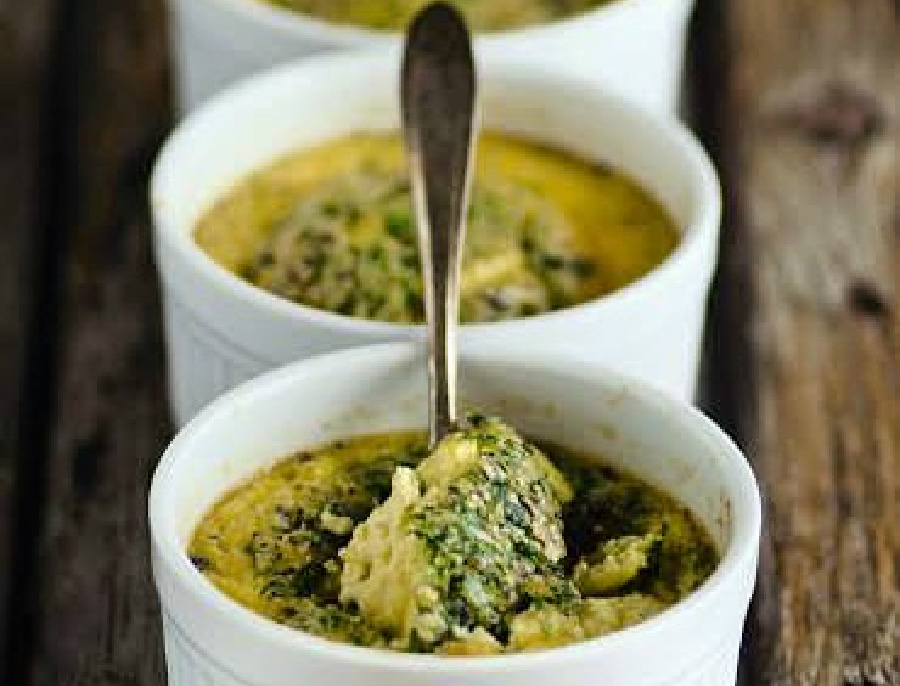 Bone marrow custard is a nutritious dish ideal for a low-carb dinner or light lunch.
Pairs nicely with a crisp green salad.
Creamy Seafood Casserole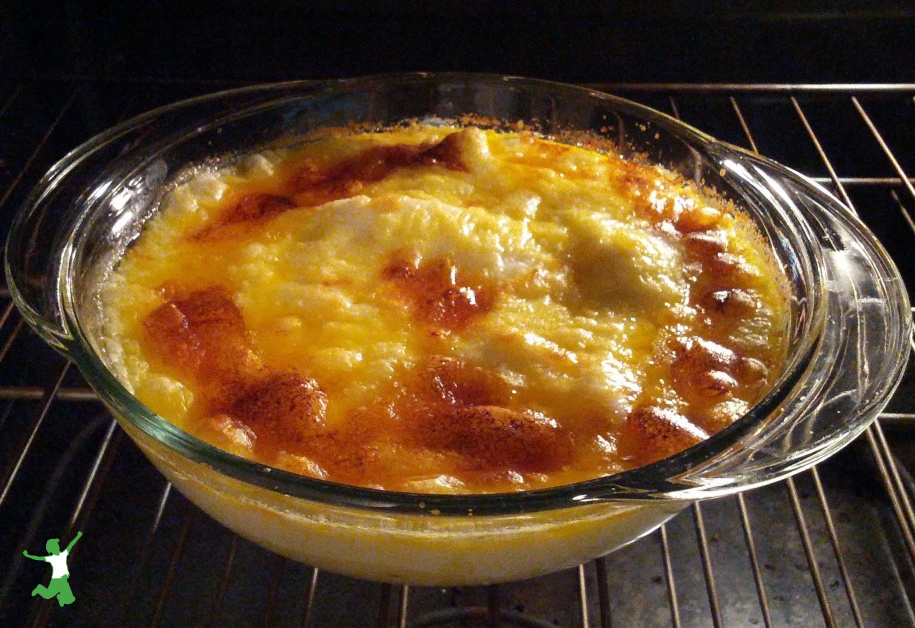 This recipe for creamy and cheesy seafood casserole will have your family or guests wanting seconds!
Bonus, use the shells from the lobster or prawns for making delicious seafood stock.
Marinated Pork Chops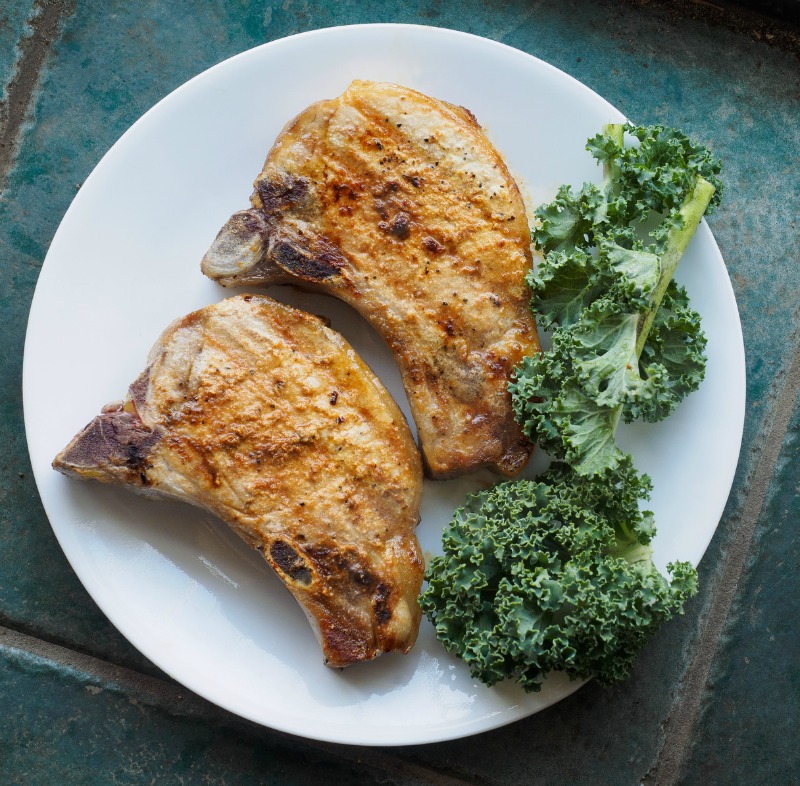 Try this simple recipe for marinated pork chops prepared the traditional way for optimum digestibility.
Serve with a side salad or steamed seasonal vegetables drizzled with butter.
Blueberry Bison Burgers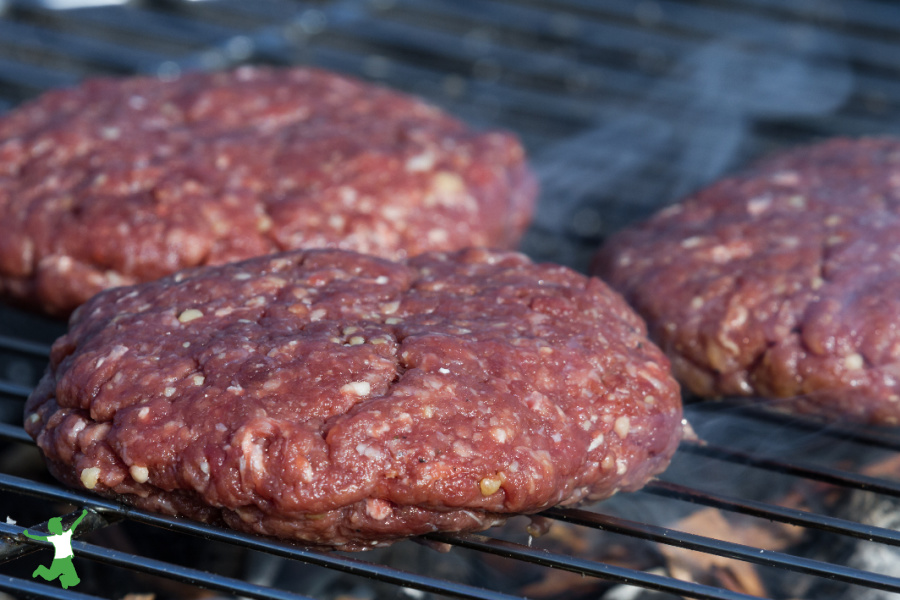 Unique Native American-inspired blueberry bison burger recipe for a perfectly complementary sweet and savory grilling experience.
Substitute grassfed ground beef as needed.
Breaded Beef Heart
This recipe for breaded beef heart using coconut flour instead of grain flour is incredibly nutritious and won't cause a family mutiny as it is so tasty.
Easy dish for serving organ meats for dinner.
Mussels and Sausage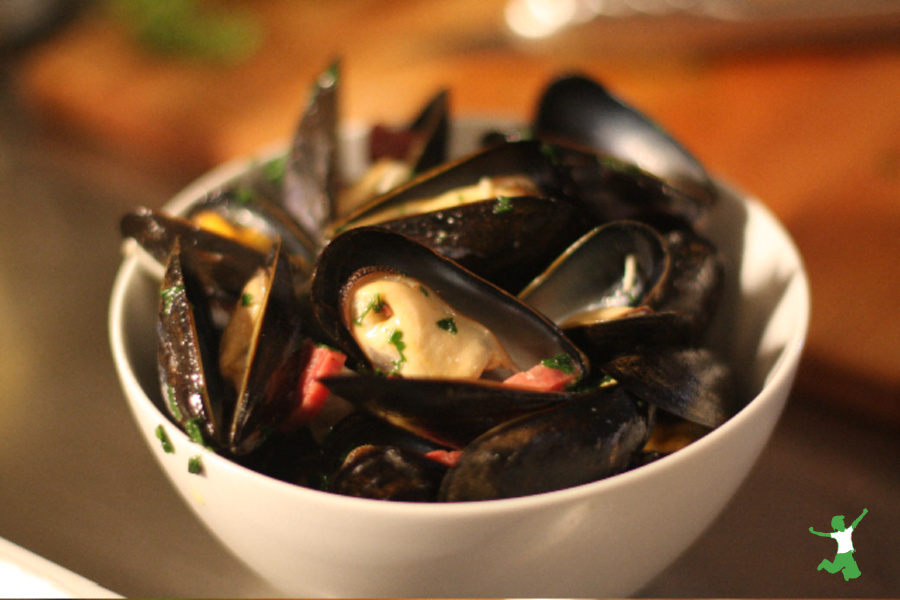 A nutrient-dense, delicious mussels and sausage recipe combining white wine, and flavor-enhancing herbs such as garlic that also boost immunity.
Pan Fried Halibut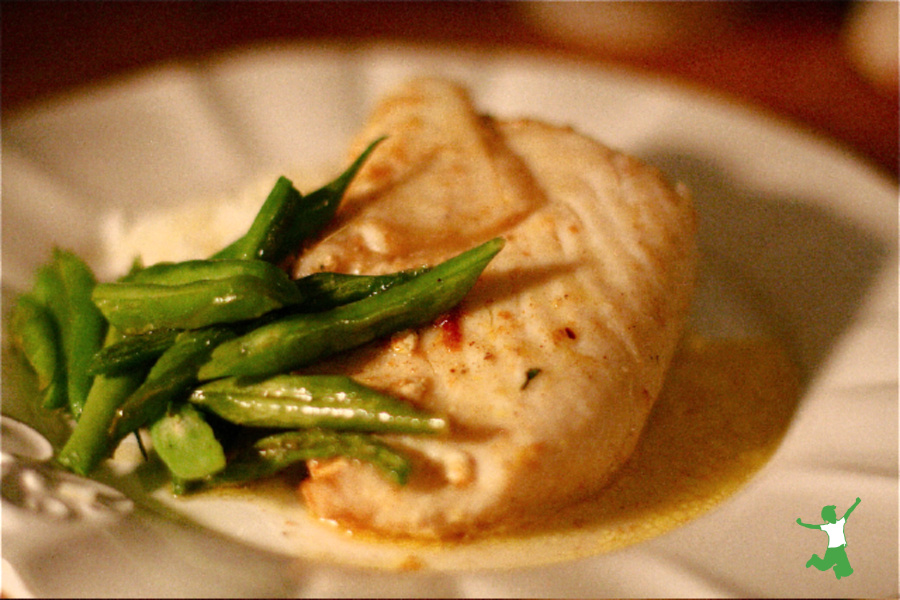 An easy pan-fried halibut recipe seasoned with vanilla spiced brown butter and served with blistered green beans. Delicious and satisfying with no carbs.
White Bean Chili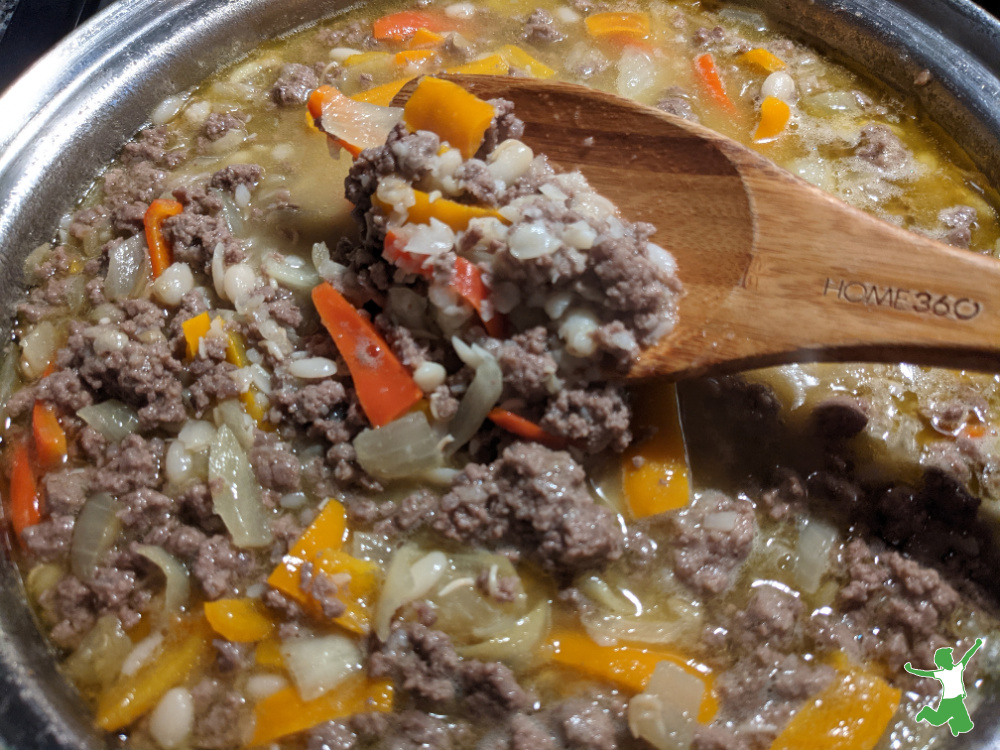 This white bean chili recipe is blended in a base of bone broth and low starch navy beans for a mildly spicy flavor experience uniquely different from traditional tomato-based versions.
A great mix-up from conventional style chili!
Steak Tartare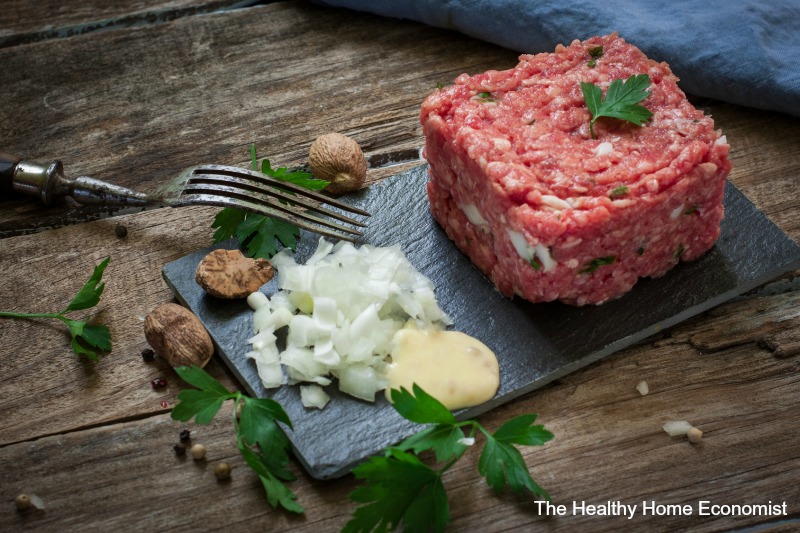 Don't knock it until you try it!
A traditional recipe for steak tartare that is safe, nutritious and incredibly delicious when these guidelines are followed and grass-fed beef is used.