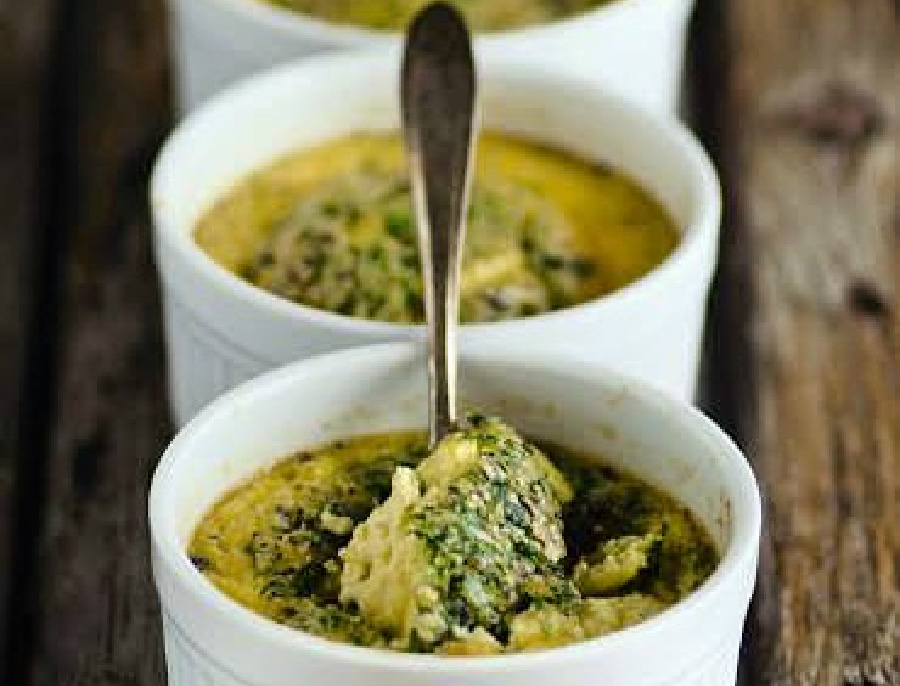 A casual scan of the shelves of your local bookstore quickly reveals an overwhelming array of cookbooks. For one interested in truly healthy cooking, the choice can be overwhelming. Which to choose, what recipes are best? Certainly none of them feature unique recipes for bone marrow custard, an incredibly nutrient dense and delicious dish!
I don't recommend many modern cookbooks on this blog for the simple reason that few are authentic from cover to cover from a traditional cooking perspective. Most are only partially accurate with excellent recipes here and there with the remainder promoting faddish, or downright incorrect information. This misleads those earnestly seeking a wholesome, balanced cooking style that works long term.
I am pleased to say that in recent weeks, a giant among cookbooks has joined the ranks and it contains recipes and information that I can get behind 100% and wholeheartedly recommend for anyone interested in a time tested cooking approach that is worthy of learning yourself, but also priceless knowledge to pass along to your children and grandchildren.
This cookbook was created by longtime food blogger and friend Jenny McGruther and is aptly named The Nourished Kitchen: Farm-to-Table Recipes for the Traditional Foods Lifestyle. The cookbook is nothing short of a work of art and features recipes using bone broths, fermented vegetables, grass-fed meats, wholesome fats, raw dairy and kombuchas in a wondrous variety of visually tantalizing recipes that promises to please the palate as well as preserve youthful health and vigor.
To demonstrate the creativity, breadth and depth of this cookbook, I asked Jenny if I could feature her recipe for Bone Marrow Custard on The Healthy Home Economist.
Benefits of Bone Marrow in the Diet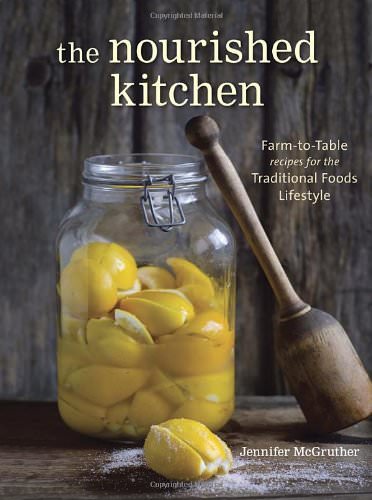 During the early 1900's and for centuries prior, bone marrow was an important sacred food for the preindustrialized Indian cultures living in the Rocky Mountain range far into the Canadian north country. Dr. Weston A . Price studied these cultures firsthand documenting that bone marrow was provided as a special dietary ration for growing children and also served as a substitute for milk when necessary.
Bone marrow is not a typical food in the Western diet, but it should be. Bone marrow is not only one of the most delicious of all the sacred foods, it's also one of the most inexpensive! My local butcher offers large bags of marrow for just a few dollars per pound!
In old cookbooks, bone marrow is often used for sweet custards and desserts as it is comprised primarily of fat and tastes like browned butter. Cream and eggs complement roasted marrow in this simple savory custard recipe featured below, while the fresh flat-leaf parsley adds a clean, bright flavor to balance the richness. Jenny often serves this custard for a late but substantial breakfast with sliced fruit, though it pairs nicely with a crisp green salad at lunchtime.
Recipe below used with permission from The Nourished Kitchen: Farm-to-Table Recipes for the Traditional Foods Lifestyle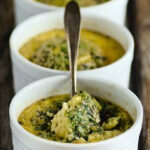 Bone Marrow Custard Recipe With Black Pepper And Parsley
Bone marrow custard is a nutritious dish ideal for a substantial breakfast with sliced fruit, and also pairs nicely with a crisp green salad at lunchtime.
Total Time
1
hour
15
minutes
Instructions
Preheat the oven to 425°F/218 °C

Put the bones in a single layer in a roasting pan and roast for 30 minutes. Remove the pan from the oven and let the bones cool until they are comfortable to handle.

Decrease the oven temperature to 325°F/163 °C and grease six 4-ounce or four 6-ounce ramekins with a bit of butter.

Extract the marrow from the bones with a spoon and drop it into a bowl, discarding the bones. Whisk the eggs and cream into the marrow, then pass the mixture through a fine-mesh sieve set over a bowl to remove any coagulated bits of marrow or lumps of egg. Whisk in the salt, pepper, and parsley.

Pour the mixture into the buttered ramekins and place the ramekins in a large baking dish. Fill the dish with enough hot water to reach halfway up the sides of the ramekins. Bake for 45 minutes, or until the sides of the custards are set but the centers remain a touch wobbly. Serve bone marrow custard warm.
Love This Recipe?
Want more bone marrow? Try this recipe for bone marrow omelette with sheep's milk cheese and tarragon.
Love custard? Try this recipe for egg custard too!