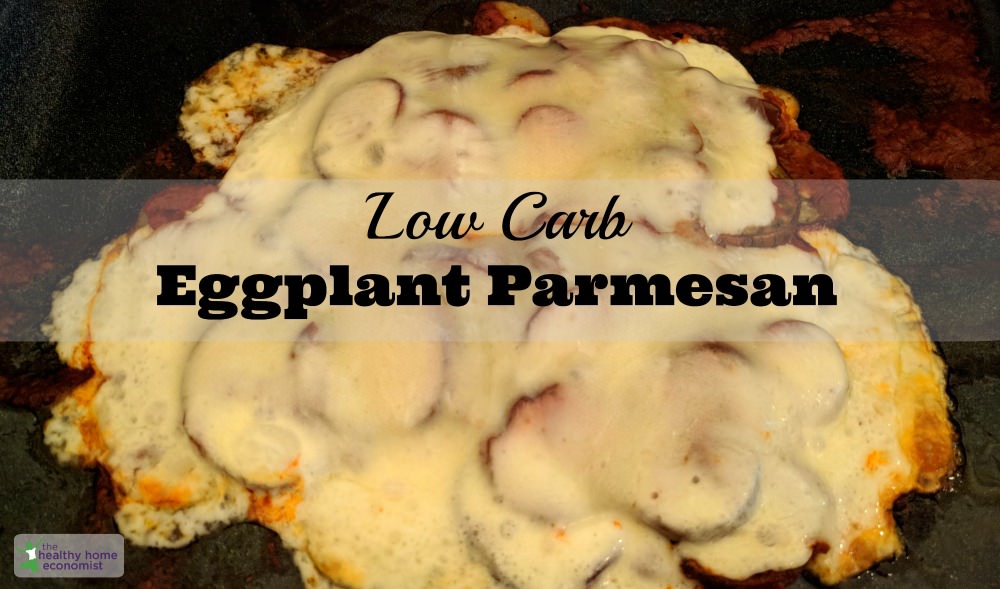 Eggplant is one of the few vegetables that grows really well during the summer in Florida. As a result, dishes made with this purple nightshade vegetable are on our family's menu during this season. One of my favorites is eggplant parmesan, perhaps one of the best-known dishes featuring this vegetable.
I prefer using Chinese eggplant for this recipe, but you can also use Thai or Indian eggplant too.
While typically heavily breaded and fried or baked with tomato sauce and cheese, eggplant is more delicious and much lighter on the stomach when you ditch the breading. This creates a simple, easy-to-prepare dish that is far healthier too!
The texture of perfectly roasted eggplant is reminiscent of soft bread or lasagna noodles. Perhaps this is why many of my friends who eat low carb rave about it and enjoy it frequently. It gives you all the satisfaction with none of the carbs, in other words!
Even if you don't eat keto, paleo, or low carb, this easy method for preparing eggplant parmesan is delicious, economical, and fast. Start to finish, it is ready in about 15-20 minutes!
Eggplant is considered one of the best vegetables on the keto diet. It is also appropriate for the gut healing GAPS Protocol and Standard Carbohydrate Diets. However, it is not allowed on the Autoimmune Paleo diet, which temporarily excludes nightshade vegetables.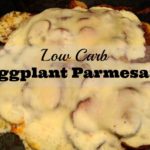 Keto Style Eggplant Parmesan Recipe
Healthier, low carb recipe for traditional eggplant parmesan prepared with no breading and no frying. One of the fastest main course dinners you can make. It is ready in 20 minutes start to finish!
Instructions
Select 2 medium to large size Chinese eggplant. Wash well. Substitute 1 large Italian eggplant, 8-10 Thai eggplant, or 4-6 Indian eggplant if desired.

Chop into medallions about 1/8 - 1/4 inch thick.

Spread out on a large pan and mix in the extra virgin olive oil. Bake for 10 minutes on 375 F/ 190 C or until the eggplant is softened.

Add the pizza sauce evenly. Try this homemade pizza sauce or an organic pizza sauce from the store packed in glass jars with no added sugar or citric acid (365 organic is a good brand to try).

Add cheese and bake for another 5-10 minutes or until cheese is bubbly and browned on the edges.

Serve immediately. Cool and refrigerate leftovers.
Recipe Notes
Substitute Thai or Indian eggplant if desired.
Feel free to use more pizza sauce and cheese if you like especially if you need to spruce up the leftovers before reheating.