Table of Contents

[Hide]

[Show]
Ultra digestible chili recipe that uses low starch beans carefully prepared for a dish that is perfect for sensitive stomachs or those limiting carbs.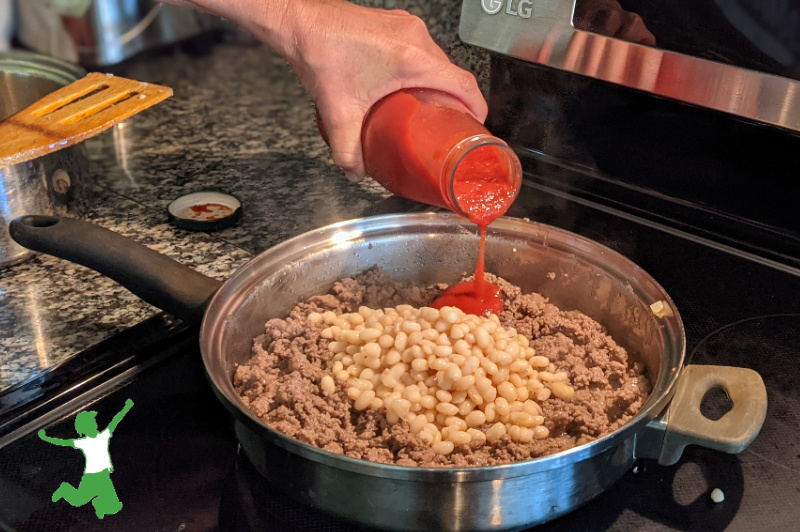 Beans are an essential ingredient in chili. And, in my opinion, the more beans the better!
Unfortunately, the starch content of kidney beans, the typical legume of choice for this dish, is too high for those following a keto diet or a gut-healing protocol like GAPS.
My husband avoids starch as he does not digest it well. But, he really loves chili! So, I came up with this "keto chili" recipe, which gives him no digestive issues whatsoever!
This dish is also legal for those on GAPS as is this white bean chili variation using bone broth instead of tomato sauce.
The key substitution that makes this recipe so digestible is the use of navy beans, which look like small white kidney beans.
Navy beans are one of the few allowable legumes on a low to no starch diet. (1)
Yet, they evoke a nearly identical taste and texture sensation to high-starch kidney beans!
Navy Beans in Chili
Even though white navy beans contain a low amount of starch compared with other types of beans, they still contain loads of antinutrients.
Thus, navy beans require an overnight soak prior to cooking to significantly reduce the phytic acid load.
In addition, I prefer to use sprouted navy beans. Taking the time to soak navy beans that are also sprouted enhances the digestibility even further.
Note that the use of sprouted beans is not necessary for this dish to be GAPS and Keto legal. It's just an extra precaution I take to ensure the most digestible dish possible.
If you've never been able to eat chili before without digestive issues, I would suggest that this variation will be well tolerated even by the most sensitive stomach!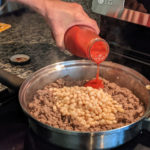 Keto Chili (GAPS legal too!)
Digestible chili recipe that uses low starch beans for a dish that is perfect for sensitive stomachs or those limiting carbs.
Cook Time
1
hour
10
minutes
Total Time
9
hours
20
minutes
Instructions
Place navy beans in a medium glass bowl and cover with filtered water. Stir in a tablespoon of ACV and let sit overnight or up to 24 hours.

Drain navy beans, rinse thoroughly, and place in a large pot. Cover with fresh water and then bring to a low boil on the stovetop. Cover and turn down the heat. Simmer for one hour or until the navy beans are soft.

When the navy beans are soft, drain the water, rinse/drain with fresh water one more time, and set aside.

Saute ground beef until just cooked through in a large skillet. Do NOT drain the fat. It is GOOD for you and very healing to the gut lining.

Add cooked navy beans and strained tomatoes. Stir on medium heat until hot.

Mix in chili powder and sea salt to taste.

Once cooled, refrigerate and enjoy as leftovers for up to four days.
Nutrition Facts
Keto Chili (GAPS legal too!)
Amount Per Serving (1 cup)
Calories 270
Calories from Fat 135
% Daily Value*
Fat 15g23%
Cholesterol 75mg25%
Sodium 112mg5%
Potassium 323mg9%
Carbohydrates 7g2%
Protein 25g50%
Iron 2.3mg13%
* Percent Daily Values are based on a 2000 calorie diet.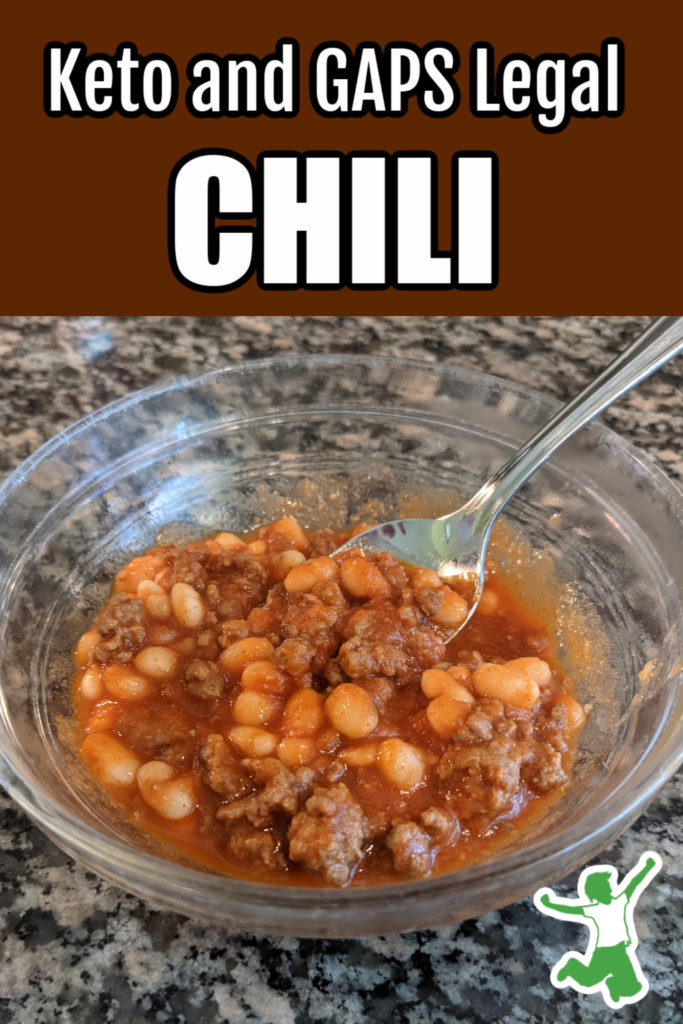 (1) GAPS Diet Food List