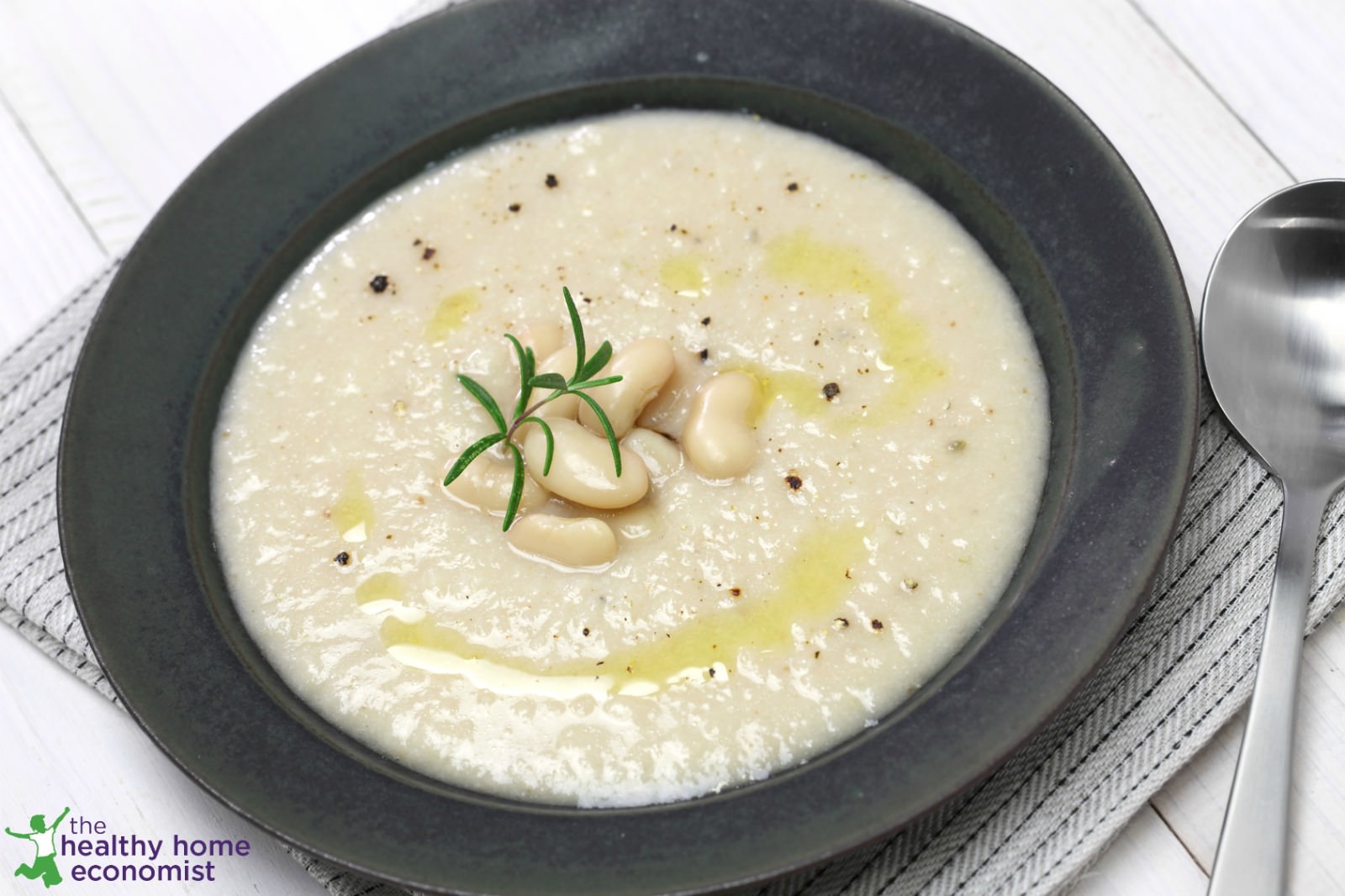 Bean and bacon soup is an extremely fast dinner that is one of my family's favorites. I made it for the first time for dinner one night with leftovers in the fridge and freezer that needed to be used up. We fondly call it "freezer diving" in my home!
It turned out really hearty and really didn't need much to go with it except perhaps a salad or some homemade garlic bread. Don't pare the bread if you like the low carb aspect of this soup though!
Dinner in less than 15 minutes .. now that's REAL fast food that won't wreck your evening with a headache, heartburn, bloating, or insomnia!
Free Weekly Newsletter + Report on Secrets of Strong Immunity
Gut Friendly Bean Soup
This particular bean soup recipe is great for those following the GAPS diet as the beans used are navy beans, one of the few non-starchy legumes.
All other legumes including peas and lentils are disallowed while the gut wall heals and seals. If you love beans and are on an autoimmune protocol, this soup can help bridge the gap until the reintroduction of more legumes.
Of course, you must use bone broth as the base and not anything from the store. Broth made at home contains ample beneficial gelatin which is necessary to reap the full benefits of homemade soup.
Don't Use the Bean Water!
Note that it is best to not use the bean water from cooking as suggested by some alternative cooking circles. This modern food is loaded with anti-nutrients and dangerous to gut health.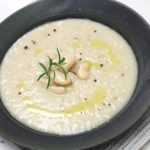 Bean and Bacon Soup Recipe
Recipe for bean and bacon soup that uses non-starchy beans and homemade bone broth and so is low carb and gut healing diet friendly.
Instructions
Chop and steam carrots until soft.


Add steamed carrots to the broth and water in a large pot.

Add crumbled bacon, cooked navy beans and minced garlic.

Puree with handheld blender right in the same pot or serve chunky style if desired.

Add sea salt and pepper to taste.

When room temperature, refrigerate leftovers. Freeze what you won't use in 4 days.
Sarah, The Healthy Home Economist