Table of Contents

[Hide]

[Show]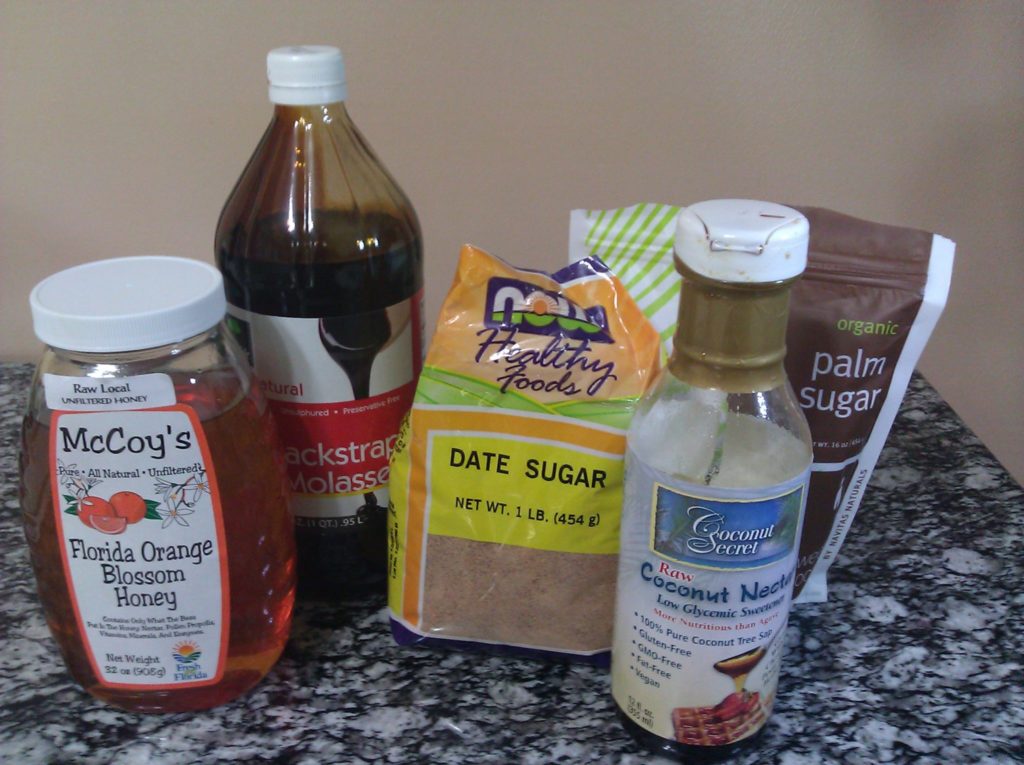 In my article on how to get off sugar, the recommended first step is to replace all refined sweeteners with natural sweeteners.
Which natural sweeteners are best? Which ones are optimal for those with blood sugar problems?
In this latest video filmed for the Weston A. Price Foundation, I catalog the list of wholesome sweeteners and discuss which ones to avoid and which ones to use and for what purpose.
Sweet Doesn't Have to Be Unhealthy!
Sugar is simultaneously demonized and revered in our culture. Most people are hopelessly addicted even if they don't know it. The key isn't to abandon all things sweet, but to embrace our need for sweet in a non-addictive way.
Which wholesome sweeteners to use in moderation? Clues come from our healthy, chronic disease free ancestors!
The video below will give you some good starting ideas. If you need more information, there are numerous articles about both natural sweeteners and alternative sweeteners on this blog that dig deep into each one individually discussing both pros and cons.
Video on Natural Sweeteners
Be sure to check out my Resources page for places to source quality, wholesome sweeteners – even the hard to find, low glycemic ones mentioned in the video.
For a complete transcript of this video lesson in any language, click here.
Sarah, The Healthy Home Economist