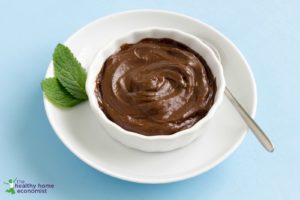 20 Recipes
Pudding is the ultimate comfort food. When served warm right off the stovetop, it is nothing short of heaven in a bowl!
Most people have no idea how to make pudding from scratch anymore. This is sad, as they rely on boxes from the store that while quick, don't provide the same level of nutrition and comfort.
The pudding recipes below are for those seeking to turn back the clock on this trend. They use only whole, natural ingredients using healthy fats and traditional sweeteners.
You might be surprised that these easy and fast puddings only take about 10 minutes to make on the stovetop or 45 minutes or so when baked in the oven.