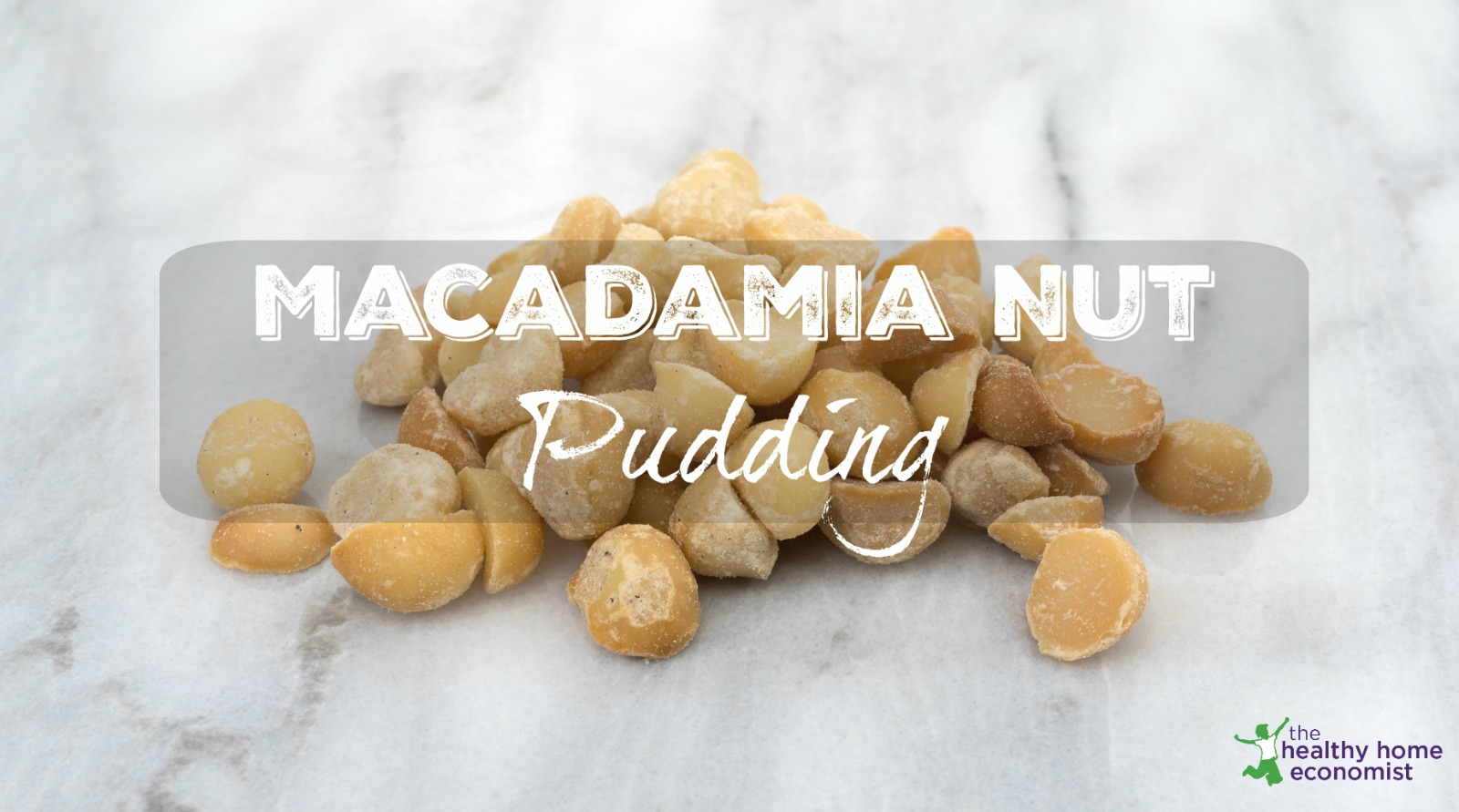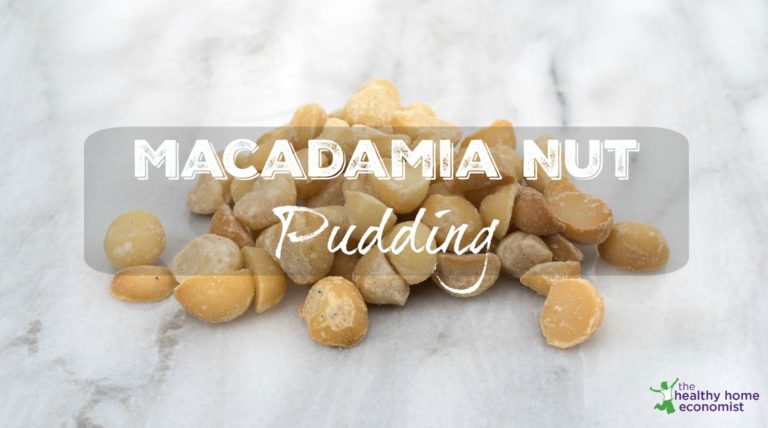 A basic pudding made with macadamias, the healthiest type of nut, is a favorite for using up those leftover egg whites and bits of sour cream that always seem to be hanging around in the refrigerator of a traditional cook!
This nut pudding can be whipped up in a matter of minutes – the only catch is that you need to have crispy or sprouted macadamia nuts already made and ready to go.
This is not a problem in a Traditional Kitchen where healthy snacks like crispy nuts are just a walk to the pantry away!
Contrary to popular belief, macadamia nuts do not come from Hawaii. In fact, they come from Australia as does the kiwi fruit, although Australia gets no credit for that either as my Down Under hubby is quick to point out!
Why Make Macadamia Pudding?
Macadamia nuts are perhaps my favorite nut as they contain 15% saturated fat making them more filling than other nuts.  The remaining oil is almost entirely monounsaturated (omega-9) which makes macadamia nut oil a wonderful oil for light sautes. It is comparable to the benefits of avocado oil.
Perhaps the best part about macadamia nuts is the high palmitolytic acid content (not to be confused with palmitoleic acid), a special type of omega 9 fat, which is strongly antimicrobial, fighting all manner of pathogenic bacteria, viruses and fungi in the gut.
This recipe below is inspired by and adapted from the Nourishing Traditions Cookbook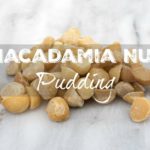 Macadamia Nut Pudding Recipe
Recipe for homemade macadamia nut pudding that uses soaked or sprouted nuts and grassfed sour cream combined with a whole sweetener for a healthy treat loaded with nutrition and healthy fats.
Instructions
Mix 1.5 cups raw macadamia nuts with 1/2 Tbl sea salt in a bowl with filtered water. Leave on the counter for 7 hours or overnight. Drain and spread on cookie sheets and dry in a warm 150 F/ 66 C oven or a dehydrator. Store in an airtight container in the pantry or refrigerator. This step is best done beforehand so the nuts are already prepared and the pudding can be made quickly.




In a food processor, process nuts until they are a powder. Add the cream, coconut sugar and vanilla and pulse again until mixed well.

Beat egg whites in a bowl with a pinch of sea salt until stiff.

Fold the egg whites into the nut pudding mixture and spread into a buttered 9x13 glass pyrex baking dish.

Bake the nut pudding at 325 F/ 163 C for about 40 minutes until the pudding begins to pull slightly away from the sides of the baking dish.

Cool and serve nut pudding immediately.

Be sure to refrigerate any leftovers of your delicious macadamia pudding (if there are any)!
More Pudding!
Love pudding like I do? Check out these other traditionally inspired recipes to delight your family!
Egg Custard Pudding
Jello Pudding
Bread and Butter Pudding
Homemade Vanilla Pudding
Russian Custard
Thai Custard Pudding
Homemade Chocolate Pudding
Coconut Milk Pudding