How to make lemon curd sweetened only with fruit juice for a sweet & sour filling for pies and tarts or a delicious topping with no added sugar.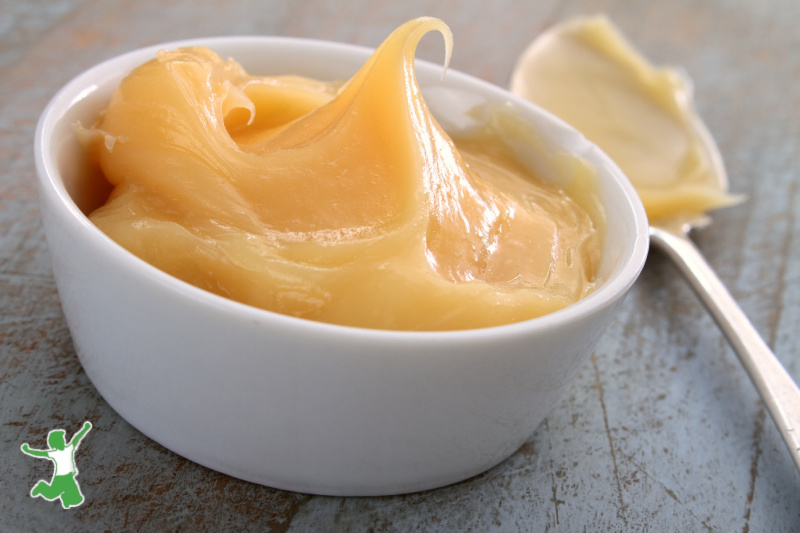 I absolutely adore lemon curd. The sweet & sour flavor is delicious as a pie filling. My favorite use is to stir some into a bowl of yogurt!
Whenever I get a hankering for this traditional English treat from the early 1800s, however, I do not buy it pre-made.
Every single brand I've checked uses refined sugar as the sweetener! Very disappointing!
This amazes me because it is quite easy to make a fruit-sweetened lemon curd!
I use white grape juice that has been boiled down to a semi-concentrate. Apple juice concentrate would likely work as well, although I have not tried that variation.
I don't recommend using honey, as the beneficial properties of raw honey are destroyed by heat.
Whenever you've got lemon meringue pie or tarts on the menu, try this sugar free lemon curd as filling paired with a homemade gluten free pie crust or this recipe for a crunchy graham cracker crust.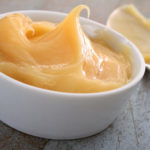 Fruit Sweetened Lemon Curd
How to make lemon curd for pie filling or as a delicious topping by sweetening only with fruit juice and no added sugar.
Instructions
Boil white grape juice in a small pan until it is reduced to 1/4 cup. This takes about 10 minutes. Let cool for 5 minutes.

Whisk yolks, white grape juice concentrate, lemon juice, optional zest and sea salt in medium saucepan until smooth.

Cook over medium-low heat, stirring constantly with whisk or mixing spoon until mixture thickens (about 5 minutes).

Remove pan from heat and whisk in chilled butter until melted.

If using optional zest, strain curd through a fine mesh sieve into a bowl to remove the lemon bits.

Chill until ready to use. The curd will continue to thicken as it cools.
Nutrition Facts
Fruit Sweetened Lemon Curd
Amount Per Serving (3 ounces)
Calories 237
Calories from Fat 171
% Daily Value*
Fat 19g29%
Cholesterol 303mg101%
Sodium 15mg1%
Potassium 25mg1%
Carbohydrates 12g4%
Protein 4g8%
Vitamin A 600IU12%
* Percent Daily Values are based on a 2000 calorie diet.