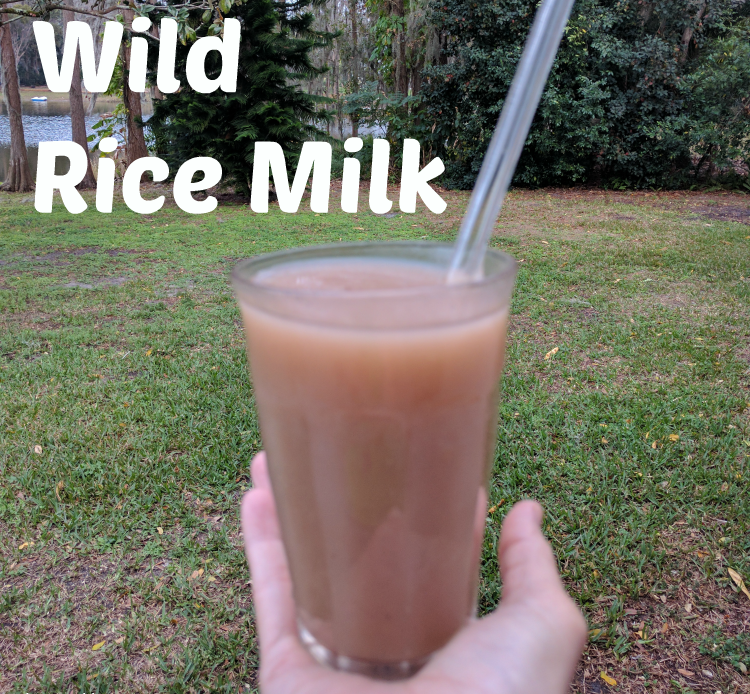 One of the biggest problems with rice milk as a milk substitute is that it is basically a glassful of carbs. There is little to no redeeming nutritional value including a hugely imbalanced macronutrient profile. This means that there is no fat and little protein to balance out the high carbohydrate content.
For this reason, commercial rice milk is artificially fortified to make the nutrition label acceptable to the FDA and consumers. Synthetic vitamins are added that cause more harm than good. The inclusion of rancid polyunsaturated oils adds the burden of free radicals and inflammatory omega-6 fats.
Unfortunately, without exception, commercial rice milk is to be avoided including those certified organic. The lame attempts by food manufacturers to make this traditional beverage "healthy", in fact, make it far worse.
I examined every single brand of rice milk at the healthfood store. To my dismay, they were all unacceptable for human consumption especially for children! All contained cheap vegetable oil and/or synthetically derived vitamins with vitamin A palmitate and vitamin D2 the worst of the bunch. Some brands included dangerous additives such as carrageenan. They were all nearly devoid of any protein value with a pitiful 1 gram per serving.
Incidentally, synthetic vitamin D2 is not going to protect you from vitamin D deficiency symptoms. On top of that, the stuff is toxic. It is made by irradiating fungus and plant matter (1).
Add the risk of arsenic in paddy grown brown or white rice to the mix. All up, it is easy to conclude that rice milk is a beverage that simply should not be consumed.
This assumption would be hasty, as it is possible to enjoy delicious and healthy rice milk. Let's think outside the box on this one!
Rice Milk Made with Wild Rice
The simple rice milk recipe below uses nutritionally superior wild rice instead of brown. It employs soaking versus sprouting or fermenting to render the rice easily digestible. As such, there is no slightly sour taste which is off-putting for some. The result is mildly sweet, creamy and satisfying.
Wild rice is naturally much higher in minerals and has double the protein of brown rice. The slightly nutty flavor adds a pleasant taste to the beverage reminiscent of traditional almond milk.
The traditional Ayurvedic remedy known as rice water is also more nutritious when made with wild rice.
This homemade rice milk recipe is a nutritious choice for those allergic to dairy and nut milks who perhaps do not tolerate coconut milk either. It is delicious on its own served cold or blended into a smoothie.
You may use sprouted red rice instead of soaked wild rice to save a step and proceed directly to cooking if desired. While more convenient, it won't have quite as much nutritional benefit as heirloom wild rice.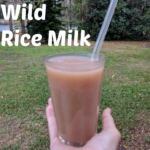 Wild Rice Milk Recipe
This creamy rice milk uses wild rice which adds more nutrition and eliminates the risk of arsenic, synthetic vitamins, and cheap fat found in store brands.
Instructions
Place wild rice in a large bowl. Add enough filtered water to cover. Stir in sea salt. Leave on the counter uncovered for 7-8 hours or overnight.

Drain wild rice and discard soaking water. Rinse and drain again.

Place wild rice and 8 cups filtered water in a pot or slow cooker (I use a VitaClay). Bring to a boil and then turn down heat to simmer with lid on for 2-3 hours or until rice is soft and mushy.

Leave wild rice and water in the pot or slow cooker and blend thoroughly with a handheld blender.

If a very smooth rice milk is desired, strain out wild rice hulls. If slight texture to the rice milk is acceptable, do not strain.

Add hydrolyzed collagen peptides, avocado oil, vanilla extract and optional stevia extract. Blend once more with the handheld blender.

Cool to room temperature and then refrigerate. Wild rice milk will last 4-5 days in the refrigerator. It also freezes well for later use.

Serve wild rice milk cold on its own or blended into smoothie of choice.
Recipe Notes
Use of hydrolyzed collagen peptides also referred to as collagen hydrolysate adds a healthy source of protein to the wild rice milk.
Please do not substitute with protein powder!
This rice milk recipe has 6 grams of protein per serving and 3.5 grams of fat (2.5 g monounsaturated, .5 g saturated, and .5 g polyunsaturated). 
Nutrition Facts
Wild Rice Milk Recipe
Amount Per Serving (1 cup)
Calories 150
Calories from Fat 32
% Daily Value*
Fat 3.5g5%
Carbohydrates 24g8%
Protein 6g12%
* Percent Daily Values are based on a 2000 calorie diet.