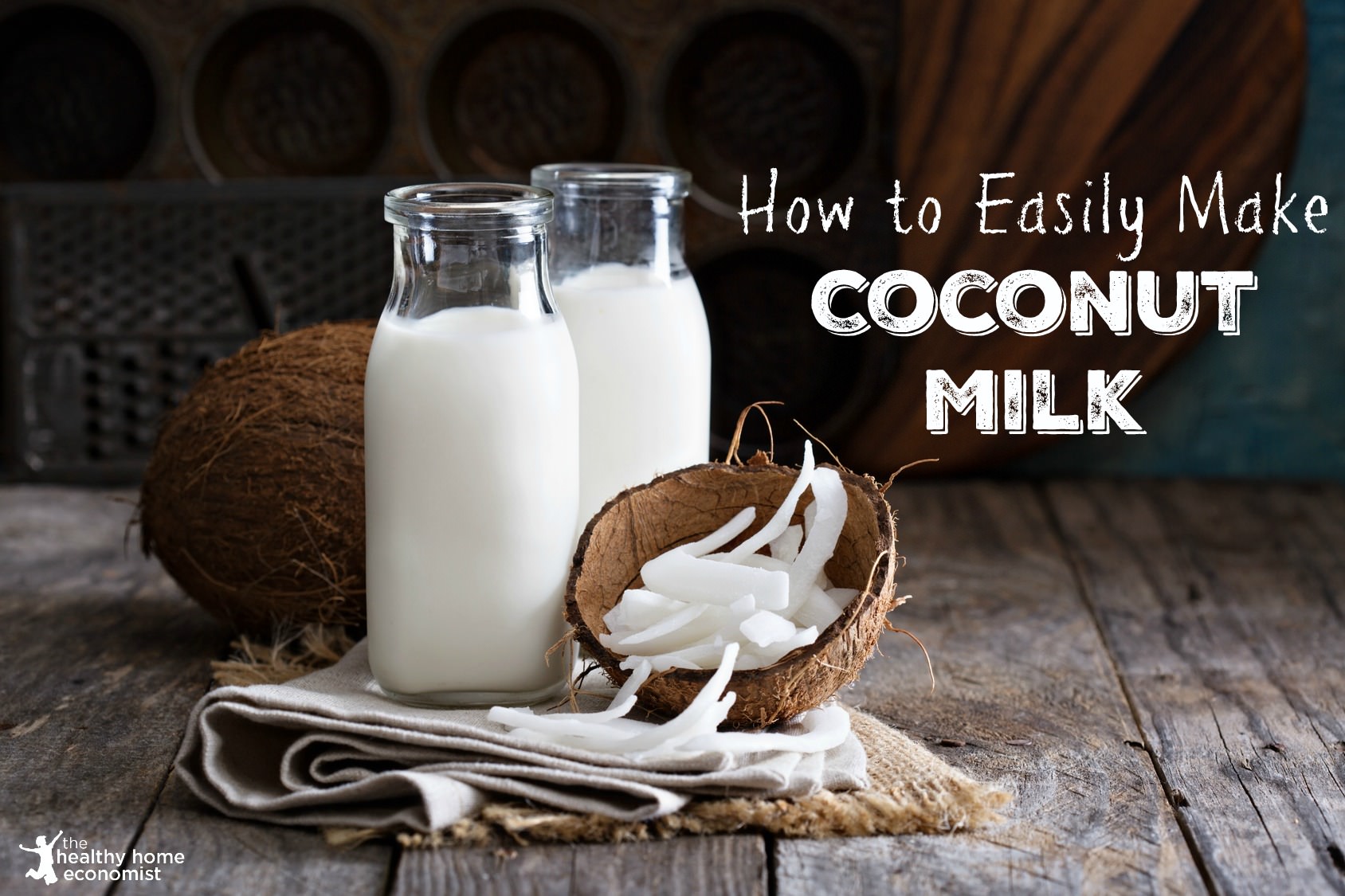 In one of the video lessons on sourcing Real Food on this blog, I visit an Asian Supermarket to show you the primary items that I buy there. If you recall, I purchased raw, frozen coconut meat and young coconuts. I mention in that video that these items are ideal for homemade coconut milk.
High-quality coconut milk is a must-have in the kitchen of any Traditional Cook who seeks to serve nutrient-dense meals. It is a much healthier option than hormone-disrupting soy milk!
Free Weekly Newsletter + Report on Secrets of Strong Immunity
One of the most highly desirable nutrients in whole coconut milk is lauric acid, a medium-chain triglyceride. The body quickly uses this type of fat for energy. It is not stored like long-chain fats. It is also highly anti-viral, anti-bacterial, and anti-fungal.
In fact, this fat is so important to human health that the mammary gland makes lauric acid so breastfeeding infants get plenty! It is also present in a quality baby formula recipe, but not in commercial brands even if organic.
Unfortunately, coconut milk is typically found in cartons, cans or aseptic packages. This results in potentially undesirable toxins such as BPA or nanites leeching into the milk. There are some brands of coconut milk now available in BPA free cans. However, it's easy to learn how to make coconut milk that maintains all its rawness and nutrition for basically the same amount of money. So why use canned?
Homemade Coconut Milk
Most homemade coconut milk recipes utilize boiling hot water to reconstitute desiccated coconut meat. This method is fine particularly if you are going to cook with coconut milk.
I personally prefer to make coconut milk in a manner that maintains all the rawness. Then, if you are going to make a coconut milk beverage, my cold process method preserves all the nutrition and enzymes.
The recipe below details this process step by step. In addition, a video tutorial below the recipe demonstrates how to make coconut milk that is both raw and fresh and uses only coconut meat and coconut water using either fresh coconut water or raw coconut water from the store. Making coconut milk this way costs little more than cans or cartons and is far healthier. Why not make a lot at one time and freeze it for convenient use later?
Additional information can be found in this article plus video on how to make coconut flour. This article plus video provides a coconut milk kefir recipe.
Make Large Batches and Store
The video within the recipe below demonstrates the coconut milk recipe above. It is easy to make large batches of this raw homemade coconut milk and freeze so that you never have to use cans or cartons again.
Learning how to make coconut milk is important particularly if your children have a dairy allergy and you are using lots of coconut milk tonic as a milk replacement.
Once you've made your first batch of homemade coconut milk, try making coconut milk pudding with it!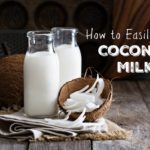 Homemade RAW Coconut Milk Recipe
This homemade coconut milk recipe is simple and uses frozen shredded coconut meat and fresh coconut water for raw coconut milk with all the enzymes and nutrition preserved.
Instructions
Thaw the frozen shredded coconut meat.

Open the young coconut as demonstrated in the video below and drain the coconut water into a bowl.

Place one cup of fresh coconut water and one cup of shredded coconut meat into a blender or food processor.

Blend until smooth. Check the consistency of the mixture. If it is extremely watery, add a bit more shredded coconut and blend again until smooth.

Pour coconut meat/coconut water mixture into a juicer to quickly strain out the coconut fiber. What is left is raw, whole coconut milk!

Alternatively, if you don't have a juicer, line a large bowl with a fine mesh cheesecloth and pour the coconut meat/coconut water mixture into the bowl. Gather up the ends and squeeze out the coconut milk into the bowl.

Repeat to make one more cup of coconut milk. Making one cup of coconut milk at a time seems to work best in my experience so as not to overfill the blender and to achieve ideal consistency for the coconut milk.

Refrigerate the fresh, raw coconut milk. It will last for one week in the refrigerator.
Recipe Video
More Information