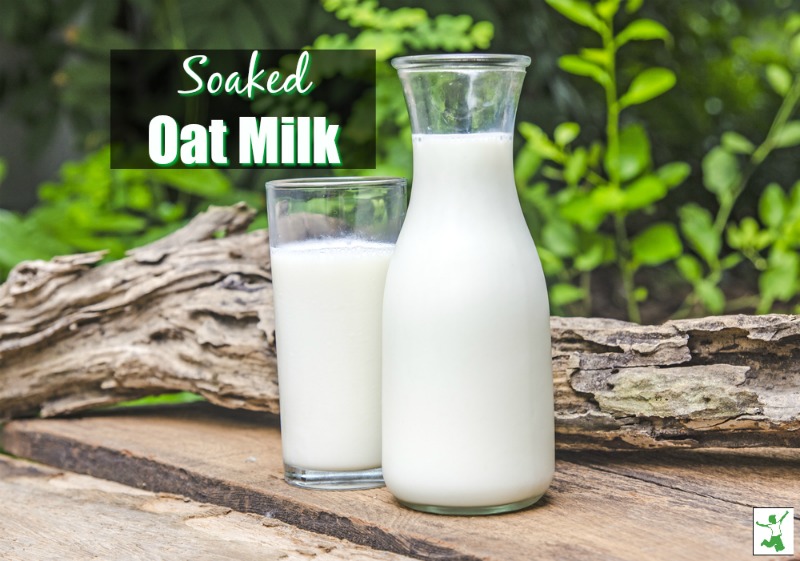 So many people contacted me about the sprouted oat milk recipe I recently published!
The common concern in these emails is that pre-sprouted oats are expensive to buy.
They wondered if there was a way to make healthy oat milk that is free of potent anti-nutrients like phytic acid in a more cost-effective manner?
This is a very good point! A pound of sprouted rolled oats costs about $7-8 or even more depending on where you buy.
A pound by weight of sprouted oats equates to about 5 cups of sprouted oats by volume when you measure it out.
If you need one cup of sprouted rolled oats to make a quart of oat milk, this means each quart costs about $1-2 including the other ingredients.
While this makes each glass far cheaper than commercial oat milk, which costs about $5-6 per quart in my neck of the woods, there has to be an even cheaper way to make it, right?
Yes, this is true, but you will need to commit to a more time-intensive process.
That's kind of the way it is with kitchen endeavors, isn't it? If you want to save money, you have to typically invest more time.
Oat Groats to Oat Milk
The method to make the least expensive oat milk at home involves soaking oat groats overnight. You can also sprout oat groats, but this would take even more time.
So, I'm suggesting soaking as a more efficient approach to the most cost-effective glass of homemade oat milk.
Note that soaking rolled or steel cut oats doesn't work very well, as the oat milk turns out slimy and overly thin.
I recommend using oat groats if you are going to use the soaking method!
Organic oat groats cost about $4/pound where I live. Perhaps you can get them even cheaper elsewhere in larger bulk amounts.
Each cup of soaked oat groats, once dried at low temperature will yield roughly the same amount of flaked oats.
Flaked oats are very similar in size and consistency to rolled oats.
On average, using the method below of soaking oat groats to make oat milk will cut the price per quart to less than $1 give or take a few cents.
If you have a grain flaker or the flaker attachment for your grain mill or food processor, go ahead and try this more economical method for making oat milk and let me know what you think!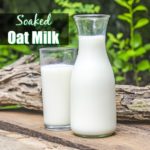 Soaked Oat Milk
How to make oat milk from soaked, dried and flaked oat groats as a less expensive method to using sprouted rolled oats.
Total Time
8
hours
20
minutes
Instructions
Place oat groats in a large bowl and cover with 2 quarts of filtered water.

Stir in lemon juice and leave on the counter for 8-12 hours or overnight.

Strain and rinse the groats.

Dry groats in a dehydrator or on cookie sheets in a warm (150 °F/ 65 °C), not a hot oven.

When dry, run groats through a grain flaker to make flaked oats.

Add 1 quart of water and half the flaked oats to a blender. Mix on high for 30 seconds.

Strain liquid into a bowl through a clean white flour sack cloth or dishtowel.

Repeat with the other half of flaked oats and remaining 1 quart of water.

Toss or compost sieved oat fragments.

Stir in avocado oil and peptides into the filtered oat milk until mixed well.

Pour into a glass container and refrigerate. Homemade oat milk lasts about 5 days.

Blend well before serving for best taste and consistency.
Nutrition Facts
Soaked Oat Milk
Amount Per Serving (1 cup)
Calories 125
Calories from Fat 54
% Daily Value*
Fat 6g9%
Sodium 112mg5%
Potassium 100mg3%
Carbohydrates 14g5%
Protein 3.2g6%
Calcium 13mg1%
* Percent Daily Values are based on a 2000 calorie diet.