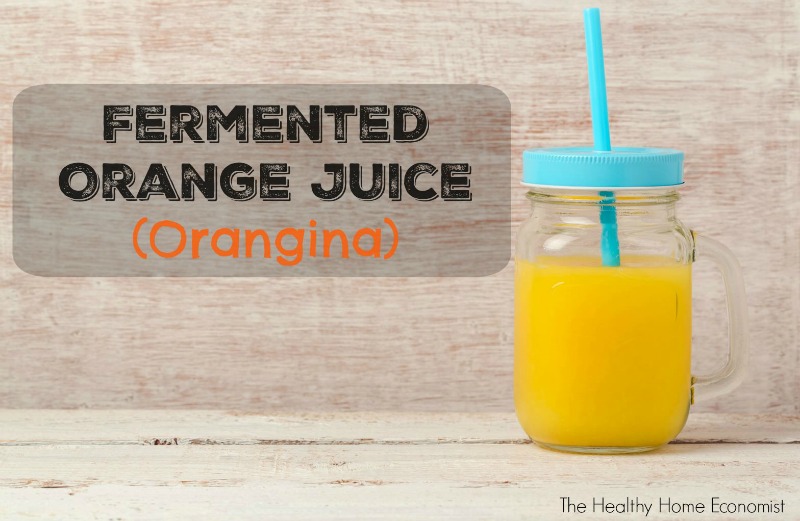 The most commonly grown fruit tree in the world is the orange. This familiar fruit is a hybrid of ancient cultivated origin, possibly the pomelo and mandarin. The many varieties of orange are widely grown in warm climes. Brazil and the United States are the primary producing countries. Within the United States, California and Florida predominate.
The elementary school I attended in Dunedin, Florida happened to be located only a few miles from a Hood's orange juice factory. This facility is now owned by Coca-Cola.
Many days, my classmates and I could smell the distinctive aroma of burning citrus peels from the belching smokestack. While this unusual smell didn't bother me too much, many of my classmates found it nauseating. Some even stayed indoors for recess on days when the wind was blowing in the school's direction.
Commercial Orange Juice Processing
While burning citrus peel waste may not seem too problematic, the process of extracting the juice from the oranges in a factory setting definitely is.
Conventional oranges are sprayed heavily with a class of pesticides called cholinesterase inhibitors. This class of chemicals is known to be highly toxic to the nervous system. A single orange juice factory is able to squeeze up to 1,800 tons of oranges each day. This is accomplished by placing the entire orange into the pressing machines – pesticides and all!
As if that isn't enough, juice manufacturers use acid sprays during processing. These chemicals extract every drop of juice from each orange. This includes orange oil from the skin. Every glass of "healthy" supermarket OJ contains traces of these toxic residues. Shockingly, these toxins are not listed on the label. (1)
While orange juice can and should be a wonderfully healthy beverage, processed orange juice from the supermarket is clearly to be avoided!
How to best make orange juice a healthy choice? Surely, freshly squeezed from unsprayed oranges is the best choice. If you're game, you can take it one step further adding probiotics to the mix.
How to Make Orangina
It is easy to ferment orange juice into the delicious, bubbly beverage commonly referred to as orangina. The process adds a healthy dose of probiotics along with enhanced nutrition and enzymes too.
A dozen medium-sized oranges are all you need to get started with homemade orangina. Unsprayed or organically grown is best. If you can't easily obtain a bag of oranges, many health food stores sell unpasteurized orange juice in the refrigerated section. I've seen freshly squeezed OJ at Whole Foods year-round. While purchasing fresh juice is a good alternative, squeezing your own is the most economical way to make this popular fermented beverage.
Recipe adapted from Nourishing Traditions Cookbook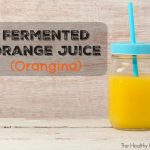 Orangina Recipe
Easy recipe for fermenting fresh squeezed orange juice into bubbly orangina. A great alternative to orange soda!
Ingredients
Fermentation Starter
1/4

tsp

sea salt

Use with whey as the fermentation starter. Do not use with dairy-free fruit and vegetable starter.

1/4

cup

liquid whey

Use in combination with sea salt as the fermentation starter. Do not use with dairy-free fruit and vegetable starter.

fruit and vegetable starter

Use instead of whey and sea salt as a dairy-free fermentation starter.
Instructions
Squeeze the oranges to produce about 1 quart of unfiltered juice. Add water and mix well in a half-gallon mason jar (I use these) taking care to leave a minimum of an inch at the top.

Stir in the sea salt and orange extract. Screw on the lid and leave on the kitchen counter for two days. Refrigerate.

You may serve the chilled orangina plain or mixed with a bit of natural mineral water to add additional carbonation.

Alternatively, you can bottle the fermented orange juice to transform it into orangina – a bubbly orange soda-like beverage. 

The orangina will last a month or two in the refrigerator and will develop an appealing orange/banana-like flavor after a few days.
Recipe Video
Recipe Notes
Fermented OJ is easily bottled into bubbly orangina. For many, this represents a worthy and healthy alternative to orange soda. This article plus video outlines the process for bottling homemade soda.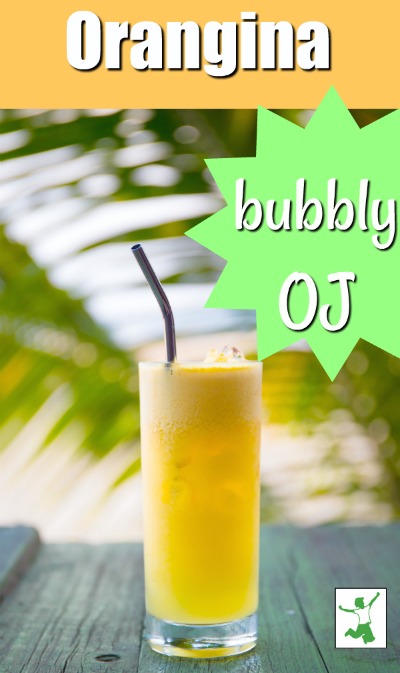 More Fermented Drink Recipes to Enjoy!
Switchel: Nature's Healthy Gatorade
How to Make Traditional Root Beer
How to Make Fermented Lemonade (Hindu Lemonade)
How to Make Ginger Ale