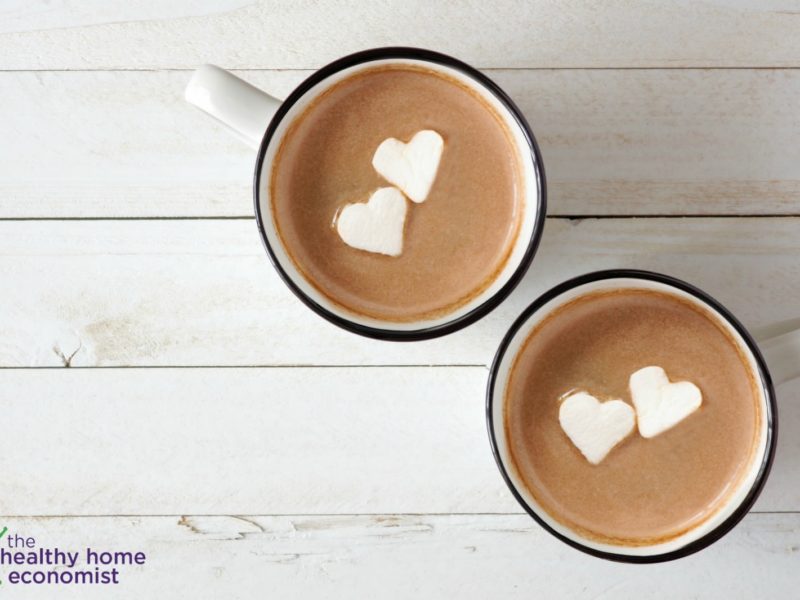 Most people would agree that processed hot cocoa from the store is not a healthy choice. However, don't throw out the baby with the bathwater!
A cup of healthy hot cocoa made with fresh raw milk is a soothing and very healthy treat on a cold evening in front of the fire or watching a movie.
In this video and recipe below, I show you a healthy hot chocolate recipe to make and enjoy that avoids the GMO sugar, artificial flavors and other additives in commercial hot cocoa mixes.
This can be an occasional addition to the kids' lunchbox on cold days too. Just put in a thermos and it stays nice and warm until lunchtime!
Homemade Hot Cocoa How-to Video
The key to making the best homemade hot chocolate is retaining all the probiotics and enzymes in the raw grassfed milk. Using a digital food thermometer to ensure the milk is hot but not hot enough to destroy these nutrients is key!
Each 8 oz serving in this recipe has 12 g of unrefined sugar compared with 18 g or more of refined sugar (usually GMO) in one envelope of hot cocoa mix from the store!
I recommend using cocoa powder and not cacao powder for this recipe. The reason is that raw cacao is very high in anti-nutrients like phytic acid and lectins. Cocoa powder is roasted as traditionally practiced. Hence, it is much lower in these substances which can trigger gastric distress in some people and block the nutrient absorption.
If you would prefer a hot cocoa recipe that is caffeine-free, this recipe for white hot chocolate is delicious!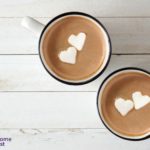 Homemade Hot Cocoa Recipe
Healthy and homemade hot chocolate recipe that retains all of the enzymes and probiotics in grassfed milk and uses the best whole sweeteners and the low anti-nutrient cocoa.
Instructions
Warm milk on the stovetop to 117 F. Use a food thermometer or a clean finger to judge the temperature (when it feels hot but doesn't burn, it's about 117F so enzymes and probiotics remain intact).

Turn off the heat but leave the pan on the burner.


Quickly whisk in sucanat, cocoa or carob powder and chocolate extract. Add optional cinnamon if desired.


Pour into mugs and serve immediately.
More Healthy Hot Beverage Recipes!