Table of Contents

[Hide]

[Show]
Easy recipe for Hindu fermented lemonade, a lightly cultured traditional beverage to add probiotics and enzymes to any meal.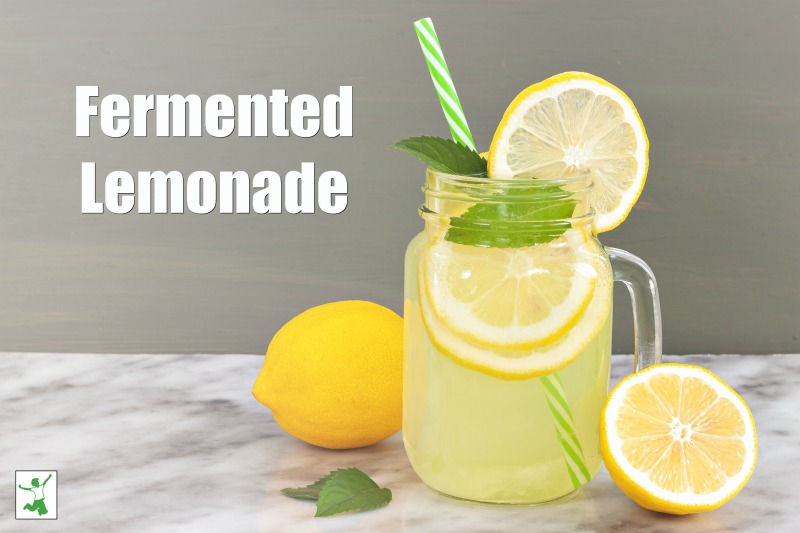 For those of you who are wanting to take the leap and start adding a daily probiotic element to your whole foods diet, this recipe for fermented lemonade, also called Hindu lemonade, is an all-time favorite of traditional foodies.
It is as easy as it is delicious, pleasing both child and parent alike.
This type of healthy beverage is also the answer to those sugar-laden, juice boxes that most kids have packed in their school lunches every day. Worse, that sugar is frequently a juice blend with added GMO high fructose corn syrup.
Even a 100% juice box is still just sugar in the final analysis. Once you pasteurize fresh juice, the nutrition is long gone and all that remains is obesity-promoting fructose and a sugar spike/crash for the child. Not the best choice for school lunch by any means!
How to Make Hindu Lemonade
Packing this homemade fermented lemonade, on the other hand, is a nice treat that will delight, nourish, and strengthen your child's immune system.
Fresh whole milk a great choice for a school lunch (when the kids were young, I usually packed a thermos of cold, fresh milk … sometimes I packed sipping bone broth too), but when you have run out temporarily or just want to pack a juice treat, this is a great choice.
Note that using freshly squeezed lemon juice produces the most reliable results. Using pasteurized store juice does work, but you run the risk of mold.
Why is this? Store lemon juice is pasteurized, which eliminates the natural probiotics and enzymes that faciliate the fermentation to "take" properly.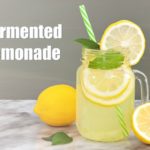 Fermented Lemonade Recipe
Easy recipe for fermented lemonade that will no doubt be one of your family's favorites as it is rich in flavor and probiotics.
Instructions
Mix all ingredients together in a 1 gallon glass jug.

Cover and leave on the counter for 2 days and then transfer to the refrigerator.

The lemonade flavor improves over time, but is drinkable immediately after the 2 day fermentation period.

If it is too tart compared with the overly sweet lemonades from the store, mix 1 or 2 drops plain liquid stevia to each glass until your family adjusts to the mildly sweet/sour flavor.
Recipe Video
Recipe Notes
Limes or a combination of lemons and limes may be substituted for the lemons. The juice must be freshly squeezed.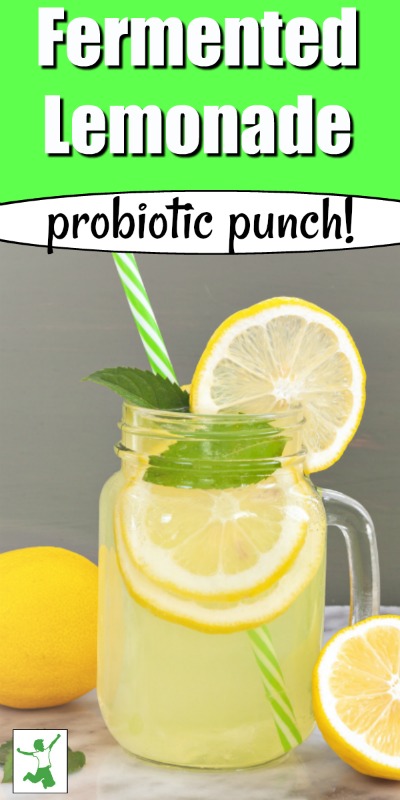 Reference
More Information
Switchel: Nature's Healthy Gatorade
How to Make Orangina (Fermented Orange Juice)
How to Make Ginger Ale
Brew Your Own Healthy and Traditional Root Beer