Table of Contents

[Hide]

[Show]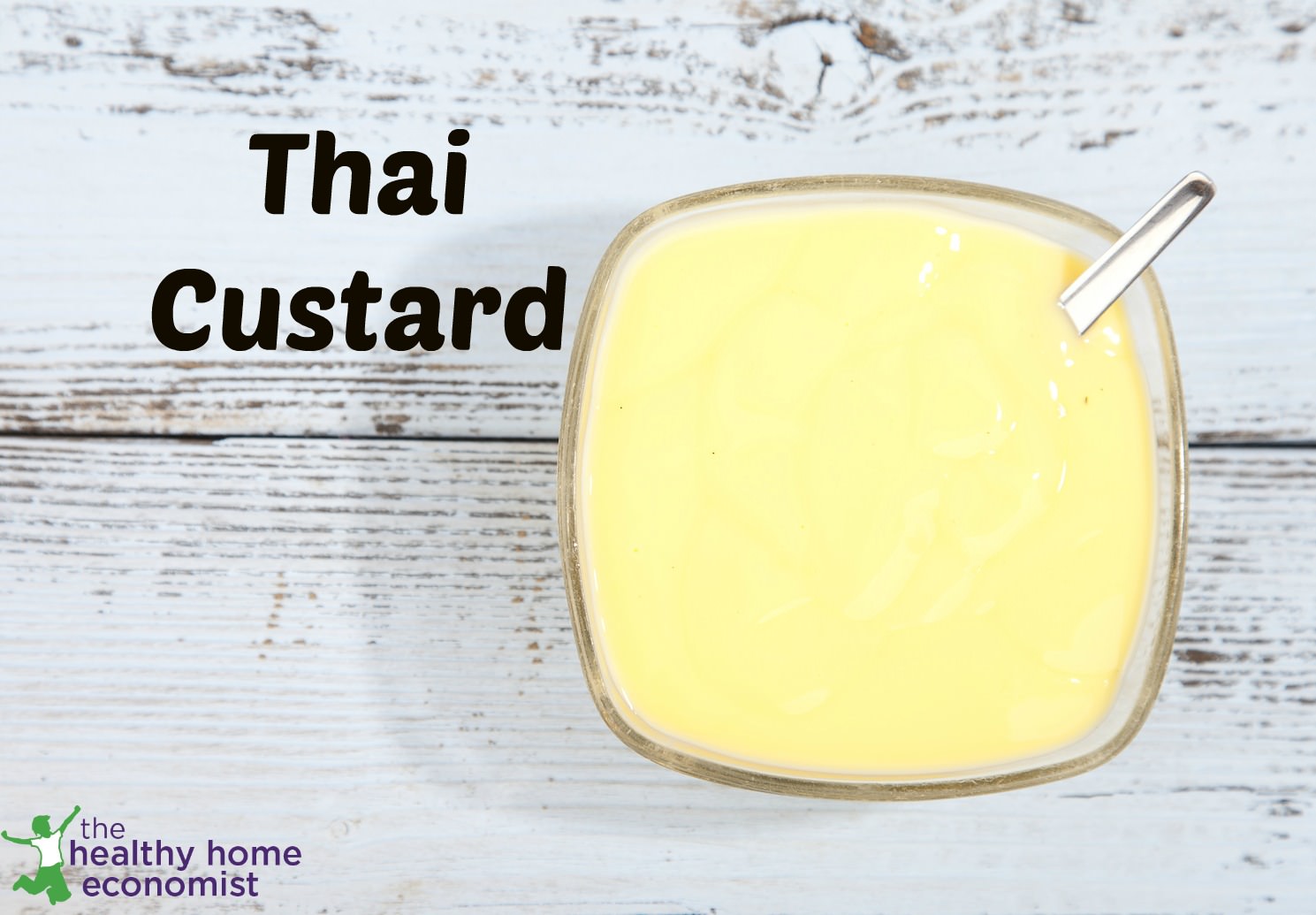 For those of you egg custard lovers out there, this recipe is a twist on that basic recipe using whole coconut milk instead of fresh milk. The coconut milk imparts a slightly coconut-y flavor giving Thai custard a hint of Asian flavor. I prefer to use homemade coconut milk, but store-bought works fine too.
I have really been enjoying a bowl of this in the evening lately. It is so full of healthy fats and very satisfying.
Thai Custard Pudding
Suggestion:  Serve Thai custard for dessert after a dinner of Steak Panang Curry!
The two dishes very much complement each other and work well if your family ever enjoys Asian or Thai night together. It's so much better than MSG loaded takeout food.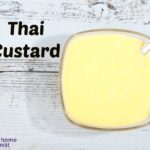 Thai Custard Pudding Recipe
Delicious recipe for Thai custard that is the dairy free version of egg custard made with healthy fats and a nourishing whole sweetener.
Instructions
Beat eggs and then blend in remaining ingredients in a baking safe glass bowl.

Place glass bowl inside another larger baking dish filled with water that reaches halfway up the sides.

Bake at 325 F/ 163 C degrees for 45 minutes or until a knife inserted in the center comes out clean.

Refrigerate leftovers after the pudding comes to room temperature.
Recipe Notes
Substitute sucanat for the maple syrup if desired.
For a low sugar version, use 1/4 cup sweetener of choice and 5 drops stevia extract.
More Pudding Recipes 
Try these other healthy pudding recipes if you love the Thai custard pudding above!
Jello Pudding
Bread and Butter Pudding
Homemade Vanilla Pudding
Macadamia Nut Pudding
Coconut Milk Pudding
Russian Custard
Homemade Chocolate Pudding