Identification of the brands of canned whole coconut milk that are watered down and which are not. Consumers beware. A lower price for the same size can does not always mean a better value!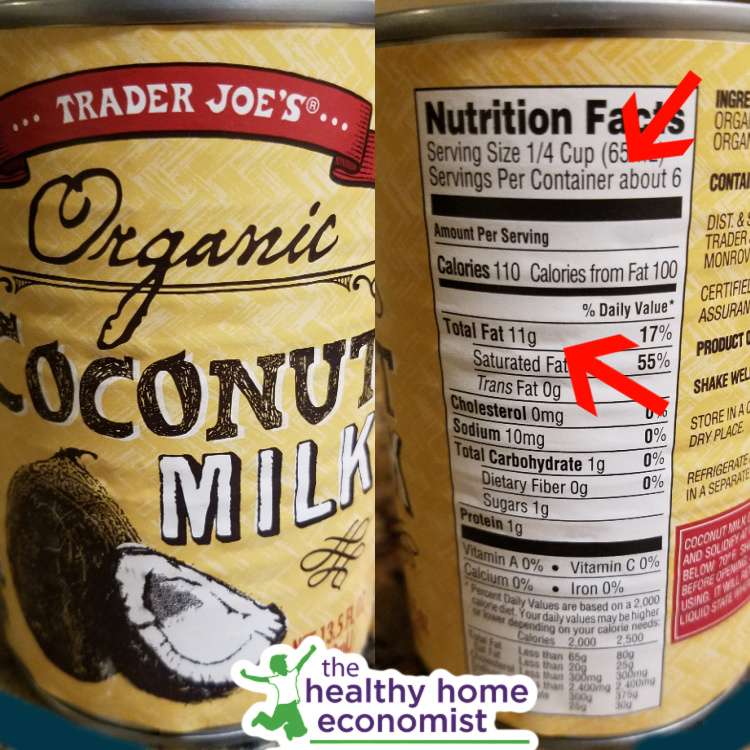 A great discussion is occurring over on the blog Facebook page (I posted it on my Telegram channel too) about which companies are watering down their canned whole coconut milk in response to inflationary pressures and which are not.
This is important because the best coconut milk for storage is cans, in my opinion. Cartons and powders are more expensive and not necessarily better.
Of course, freshly made whole coconut milk is optimal if you have a few minutes to mix some up in your food processor once a week.
I thought I would put this information into a post for those who may not have seen it on social media, but need to know about it in order to tweak their purchasing habits.
Cheaper Products Due to Inflationary Pressures
I would go so far as to suggest that this is the tip of the iceberg.
This sort of thing will be happening to all manner of products as some companies choose to go to the Dark Side and cheapen their products hoping consumers won't notice.
Granted…this type of thing has been going on for a long time. Decades in fact.
However, inflation combined with a deep recession increases the risk of it happening on a more widespread basis.
This includes companies that are organic and supposedly on the up and up!
Coconut milk is one of the best foods for pulling this stunt as water is already a primary ingredient.
Just increase the water a bit while reducing the coconut and you can hold the line on prices while still making more money.
The ingredients don't change at all, but the product becomes more profitable per can yet cheaper to produce.
Which Coconut Milk Brands are Watered Down?
I checked a few of the most popular brands of whole coconut milk to see who is guilty of watering things down and who isn't.
Note that you must multiply the number of servings per can by the total fat per serving to arrive at the total fat per can for a valid comparison.
This is because companies have different serving sizes so simply comparing on that basis won't be accurate.
Here's what I found from the following popular brands. I linked to sources for the GOOD and BEST brands.
The analysis below includes the five brands of canned coconut milk listed in the 2022 Weston A. Price Shopping Guide as well.
Watered Down a Lot
Trader Joe: 66g fat per can
Sprouts: 66g fat per can
Thai Kitchen: 60g fat per can
Goya: 63g fat per can
Ka-Me: 60g fat per can
Good & Gather: 65g fat per can
Roland Classic Coconut Milk: 65g fat per can
Slightly Watered Down
Field Day: 70g fat per can
Cadia: 70g fat per can
Whole Foods 365: 70g fat per can
Not Watered Down
Please note that this list above could change moving forward.
Companies that have not yet watered their coconut milk down much if at all could choose to do so.
In my view, the response that makes the most sense is to develop the habit of making homemade fresh coconut milk using a bag of frozen, shredded coconut available at Latin American and Asian supermarkets.
It takes only minutes, is very inexpensive compared to canned and you will have the best quality product possible for your family!
If you have plenty of freezer space, you can freeze homemade coconut milk for long-term use as well…although canned is still best for the shelf-stable pantry according to my research. Thus, be sure you aren't buying the watered-down stuff!