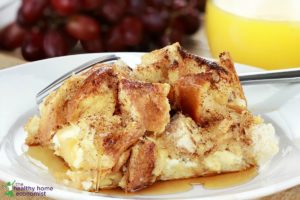 13 Recipes
Sweet breakfast recipes are the most common type of am meal in the United States with donuts, sweetened cereals, lattes and muffins some of the most popular choices.
While I am not opposed to enjoying sweet for breakfast, the meal must include plenty of complete protein and healthy fats to prevent the blood sugar spike and thoroughly nourish. The sweetener cannot be the main player in these types of dishes!
I think you will find the easy sweet recipes below to be both delicious and satisfying – almost like a breakfast dessert recipe – without any sugar spike and accompanying moodiness by 10 am!