A classic recipe for overnight pumpkin spice oatmeal. Enjoy a bowl of porridge more flavorful and nutritious than instant versions that contain no actual pumpkin, relying on sketchy "natural flavors".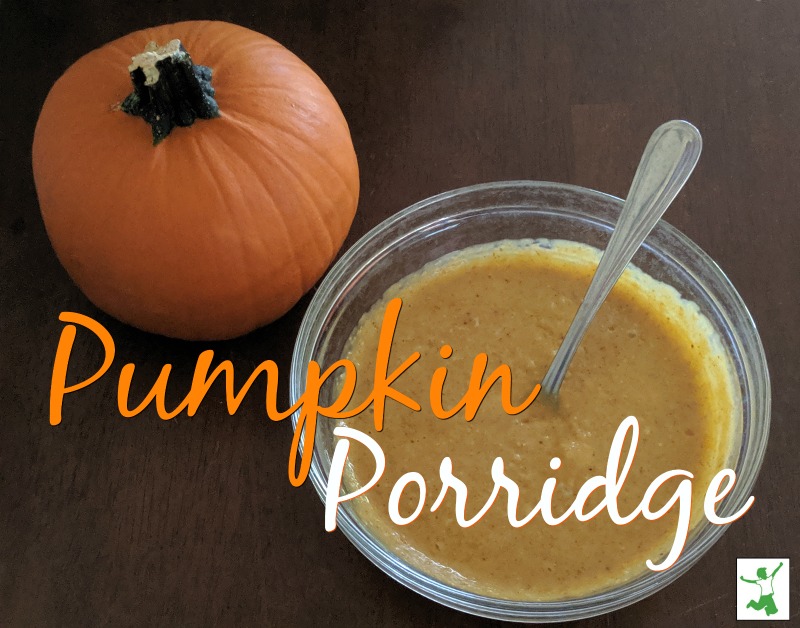 When pumpkins come into season in the Fall, homemade pumpkin puree proves to be quite the versatile ingredient for autumnal inspired dishes!
Even if you only make a batch once a year for the holiday pumpkin pie, you'll probably have at least a cup or two leftover.
In those cases, adding some pumpkin puree to overnight oats is a seasonal flavor mix-up that is really enjoyable!
If you don't have fresh puree on hand, you can use a can from the store in a pinch. Unfortunately, I haven't found an additive-free brand in glass to date. If you know of one, please share with us in the comments!
A thin lining of plastic is typically used in the factory canning process. When hot food is poured into the can to sterilize before sealing, the risk of toxins leaching is high.
Sadly, even BPA-free cans are a risk.
Thus, it is wise to use canned puree as little as possible. Make puree fresh in large batches and freeze in half cup portions for quick and easy additions to dishes.
Prefer other types of porridge to oats? You can add the seasonal ingredients in the recipe below to teff or amaranth porridge and achieve similar tasting results.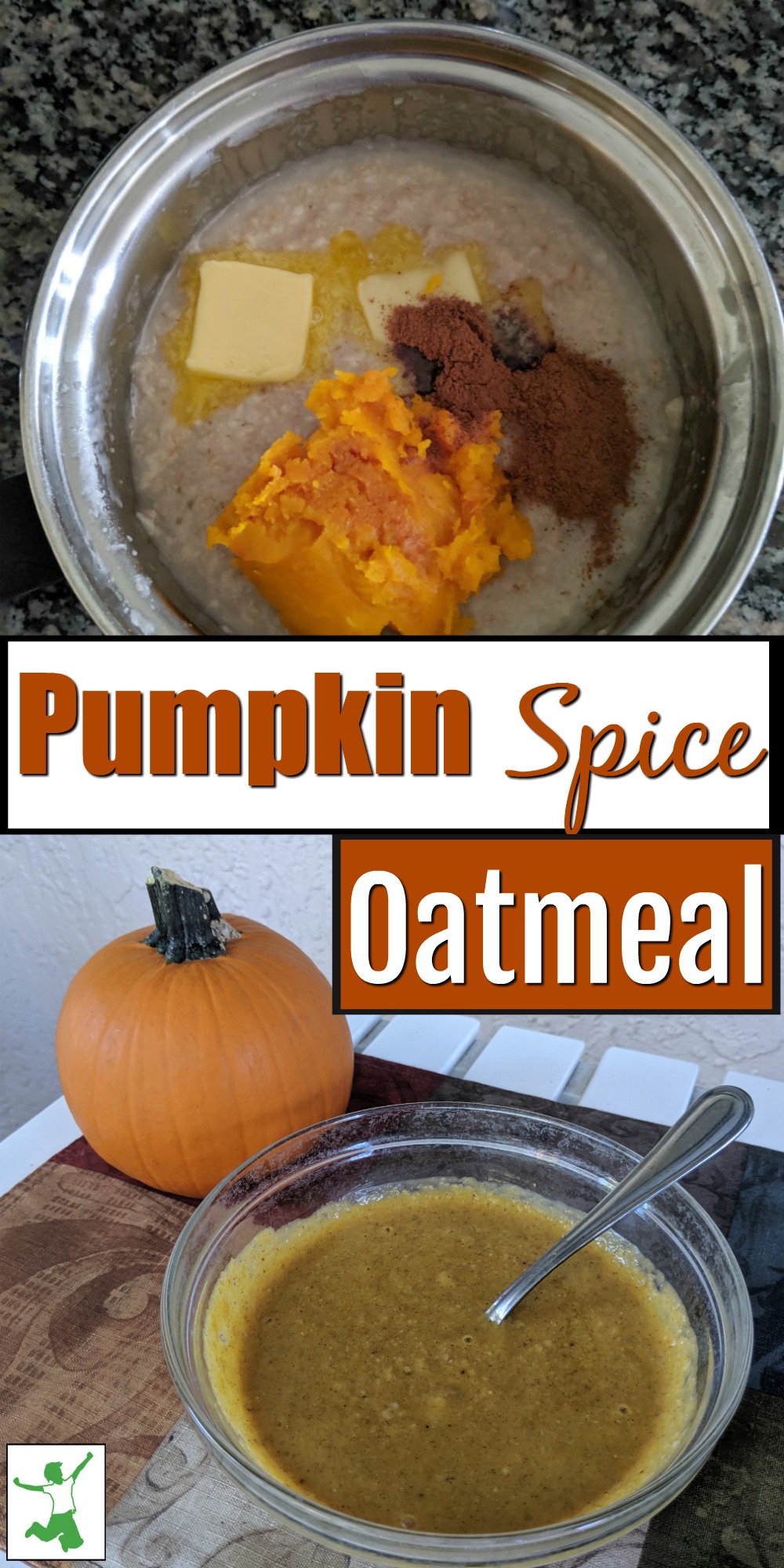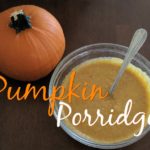 Pumpkin Porridge (Pumpkin Spice Oatmeal)
A classic recipe for overnight oatmeal enhanced with pumpkin puree and spices. The result is a bowl of pumpkin porridge far more flavorful than commercial versions.
Instructions
Mix the oats, 2 cups of water, and lemon juice in a pot. Cover and leave on the counter (NOT in the refrigerator) for at least 7 hours or overnight. If you have trouble digesting grains, feel free to soak for as long as 24 hours. Alternatively, use sprouted oats with no soaking required.

When soaking is complete, add 1/2-1 cup additional filtered water to the pot. Bring to a boil with the salt. Cook oatmeal thoroughly for 5 minutes. You do not need to rinse the oats before cooking.

Once the oatmeal is fully cooked, remove the pot from the stove and blend in the butter, pumpkin puree, and pumpkin spice blend. Use a stainless steel hand-held blender for best results.

Serve immediately with whole sweetener of choice.
Recipe Video
Recipe Notes
Store bought or homemade apple cider vinegar, yogurt, or kefir may be substituted for the lemon juice. However, they result in a much more sour bowl of oatmeal. So, I suggest sticking with lemon juice.
If you are just starting to soak oatmeal for breakfast, feel free to just soak with water at first. This allows you to slowly adjust to the taste. Gradually build up to the 1-2 tablespoons of acidic medium (I prefer lemon juice).
Use the full teaspoon of pumpkin spice blend if you want your pumpkin porridge to be extremely flavorful. Use 1/2 tsp if you want it only mildly flavorful.
Nutrition Facts
Pumpkin Porridge (Pumpkin Spice Oatmeal)
Amount Per Serving (0.5 cup)
Calories 136
Calories from Fat 63
% Daily Value*
Fat 7g11%
Sodium 250mg10%
Potassium 70mg2%
Carbohydrates 16g5%
Protein 3g6%
Vitamin A 4775IU96%
Vitamin C 1.3mg2%
Calcium 6.25mg1%
Iron 1.3mg7%
* Percent Daily Values are based on a 2000 calorie diet.