Table of Contents

[Hide]

[Show]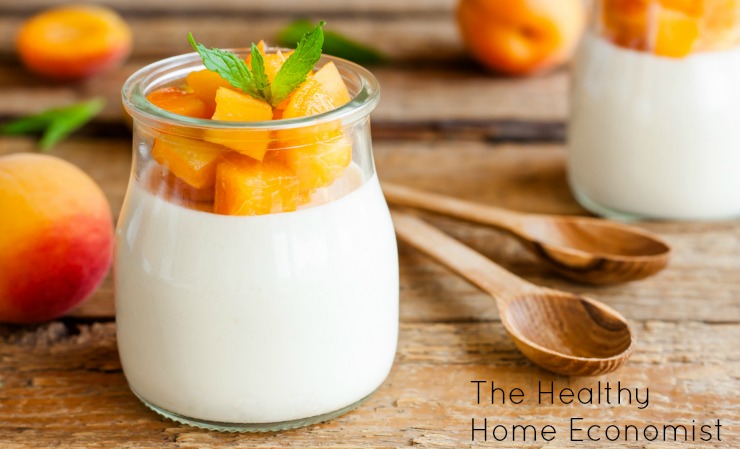 This video lesson features my traditional foodie friend Maureen Diaz making the traditional Italian dessert known as panna cotta.
Maureen is the author of Traditional Food Preparation Techniques and has recently produced a DVD series. She is a Mother of 9 and has also been the Chapter Leader for the Weston A. Price Foundation in Gettysburg, PA for many years.
Many thanks to Maureen for sharing her knowledge with all of us!
Free Weekly Newsletter + Report on Secrets of Strong Immunity
Homemade Panna Cotta
Panna cotta is a must to learn how to make if you love cream in your home like we do. It is simple to make, low in sugar and the perfect ending to any meal.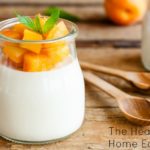 Panna Cotta Recipe
Panna cotta is a low sugar, creamy, decadent dessert that is very healthy when you make it with these four simple ingredients as traditionally made by Italians.
Ingredients
2.5

cups

cream

heavy, preferably grassfed

2

Tbl

maple syrup

preferably organic and very dark

2.5

tsp

gelatin

unflavored, preferably grassfed

1

tsp

vanilla extract

or 1 vanilla bean

fresh berries or other fruit

for topping
Instructions
Pour 1 cup of cream or coconut milk into a heavy saucepan. If using vanilla bean, place in saucepan now. Sprinkle the gelatin over top and leave for a few minutes to soften.

Turn onto low heat and stir to completely dissolve the gelatin powder. Turn off the heat, add the rest of the cream, maple syrup and vanilla. If using vanilla bean instead of vanilla extract, take out the bean, slice down the length, scrape out seeds and add them to the pan discarding the pod.

Pour the panna cotta mixture into serving dishes, cover and chill for an hour or two until set. Top with berries or other fruit if desired. It is simply delicious served plain too.

Keep panna cotta leftovers refrigerated. The dessert will keep for about 4-5 days chilled in the refrigerator.
Panna Cotta Video Tutorial
The video tutorial below demonstrates the recipe above on how to make dairy panna cotta.
For unique panna cotta serving suggestions, check out the linked article with pictures.
Sarah, The Healthy Home Economist