Table of Contents

[Hide]

[Show]
How to make homemade panna cotta the traditional way with heavy cream and a whole food sweetener for a healthy, low-sugar dessert.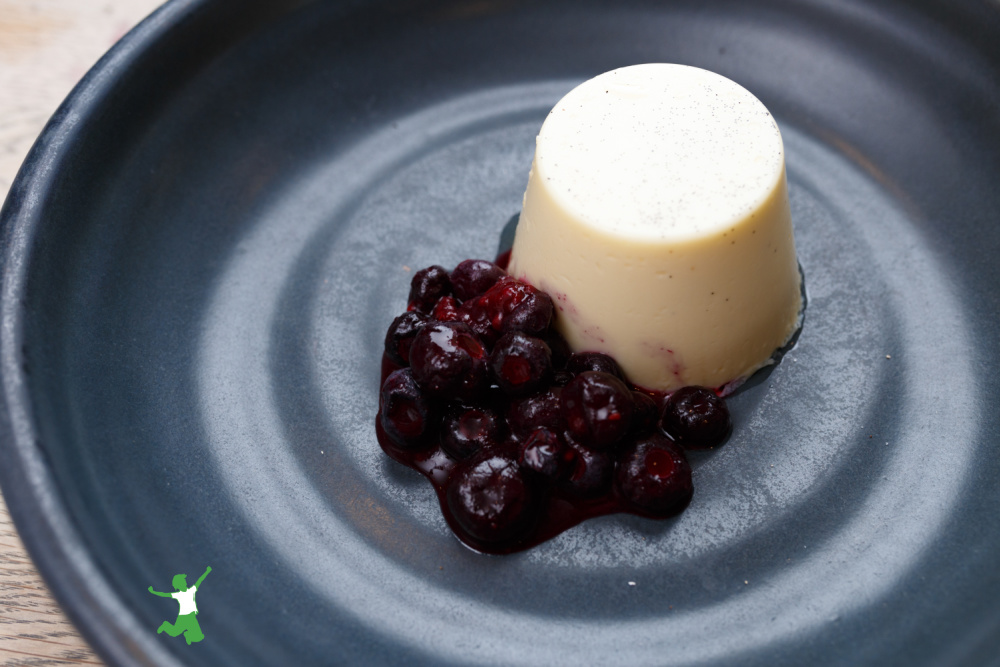 This recipe plus video lesson features my traditional foodie friend Maureen Diaz.
She demonstrates how to make the traditional Italian dessert known as panna cotta.
Maureen is a Mother of 9 and has been the Chapter Leader for the Weston A. Price Foundation for many years.
She currently hosts the podcast God's Good Table with her daughter Erin.
Many thanks to Maureen for sharing her knowledge with all of us!
Serving Suggestions
Panna cotta is a must-learn dessert if you love cream!
While raw grassfed cream from a local farm is best for this recipe, you can use pasteurized cream in a pinch. The sturdy fatty acids in cream are resistant to heat damage (unlike milk proteins which become denatured).
If you don't have a local dairy farm that serves your community, I suggest taking a look at this brand of cream that is widely available.
Another option is to use a turkey baster to remove the cream from raw milk (or low-temp pasteurized, "cream top" milk).
*Do not use ultra-pasteurized cream, as it is highly allergenic from excessive processing.
For more panna cotta serving suggestions, check out the linked article with pictures!
Sweeteners and Substitutions
Please do not use honey for this recipe instead of maple syrup.
Honey should not be cooked according to traditional Ayurvedic cuisine.
If you prefer to use a fruit sweetener, I suggest date syrup.
Gelatin (ideally a brand tested for purity) must be used as the gelling agent. Hydrolyzed collagen, though similar, will not work.
Use whole coconut milk or homemade almond milk if desired for a dairy-free panna cotta.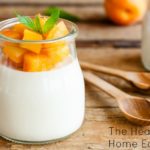 Panna Cotta Recipe
Panna cotta recipe made with only four whole food ingredients for a healthy, low-sugar dessert as is traditional to Italian cuisine.
Total Time
1
hour
10
minutes
Ingredients
2.5

cups

cream

heavy, preferably grassfed

2.5

tsp

gelatin

unflavored, preferably grassfed

2

Tbl

maple syrup

preferably organic and very dark

1

tsp

vanilla extract

or 1 vanilla bean

fresh berries or other fruit

for topping
Instructions
Dissolve the plain, unflavored gelatin in a tablespoon or two of boiling water.

Pour one cup of cream into a medium sized saucepan. If using vanilla bean, slice lengthwise down the pod, scrape out the seeds and add them to the saucepan (discard the pod).

Stir the water with dissolved gelatin into the cream and vanilla bean mixture in the pan. Turn on low heat and stir until completely dissolved.

Turn off the heat and add the rest of the cream and maple syrup. Blend in vanilla extract if you did not use vanilla bean in the first step.

Pour the panna cotta mixture into a serving dish, cover and chill for an hour or two until set.

Serve when chilled. Top with berries or other fruit if desired. It is simply delicious served plain too.

Keep panna cotta leftovers refrigerated in a glass bowl with a lid. It will keep for about 4-5 days.
Recipe Video
Nutrition Facts
Panna Cotta Recipe
Amount Per Serving (0.5 cup)
Calories 445
Calories from Fat 396
% Daily Value*
Fat 44g68%
Carbohydrates 8.2g3%
Protein 4.4g9%
Vitamin A 1000IU20%
Calcium 75mg8%
* Percent Daily Values are based on a 2000 calorie diet.