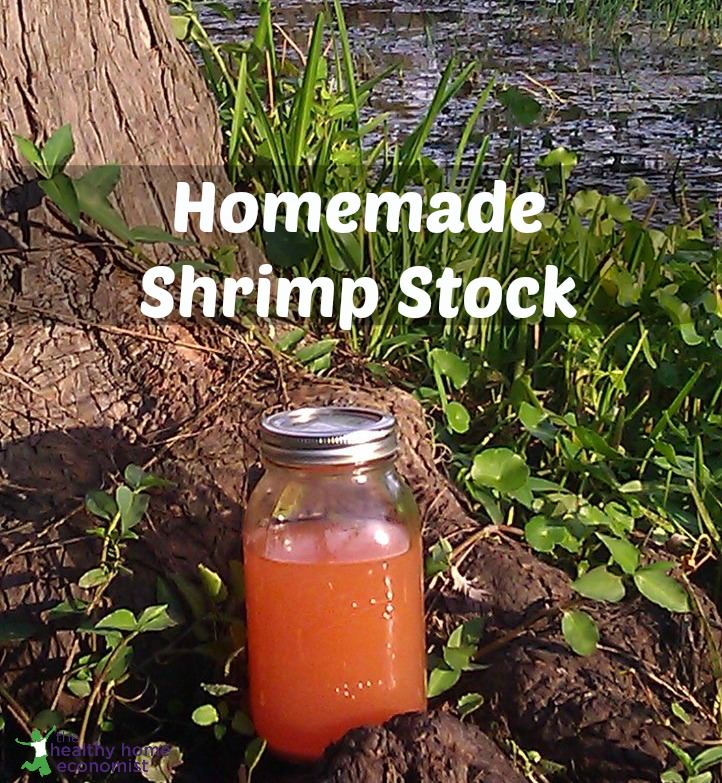 One of the worst things that can happen to a traditional cook is to plan a wonderful dinner menu only to open the freezer and discover (gasp!) there is no stock available to make the soup or sauce! This has happened to me more times than I care to count. The thought of resorting to stock in a can or carton in a pinch, however, just makes me cringe. Fortunately, even if it's 4 pm and you have no stock in the house, you can still continue with dinner as planned because shrimp stock can be made in only 30 minutes.
Shrimp stock also called shrimp broth is not only fast, but it also is amazingly flavorful and as you can see from the photo, it is a very rich orange-pink color as well. In fact, the batch I made shown in the photo is the exact color of fresh-squeezed guava juice!
If making fish stock has not been something you've been able to bring yourself to try, start with shrimp broth as it is a more agreeable task to many. Lobster stock is another delicious option.
In addition, sourcing wild shrimp with the heads on is easier in some locations than non-oily fish heads for fish stock. It can be easier than sourcing bonito flakes for a basic bonito broth recipe too.
Whatever you do, skip the farmed shrimp and pay extra for the truly wild ones.  The conditions farmed shrimp are raised in is nothing short of horrific in many instances and much of farmed shrimp comes from third world countries with little to no regulations of any kind.
* For Cajun or Creole cuisine lovers, feel free to substitute shells leftover from boiling crawfish as desired.
Homemade Shrimp Broth (Stock)
The video included with the recipe below shows you how fast and easy it really is to make shrimp stock!
Once you have a quart ready, use it to make this delicious island-style conch chowder recipe.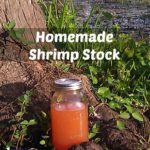 Nourishing Shrimp Stock Recipe
Shrimp stock is a beautiful pink color and loaded with nutrition as a base for gumbos and chowders. It is faster to make than fish stock too.
Instructions
Remove heads, shells, and tails and place in a 1 gallon pot. Add 1 quart filtered water and chopped carrots. Stir in vinegar of choice.

Bring the pot to a boil on the stovetop, skimming off any white foam as it rises to the top.

Once the stock is boiling, turn down to a very low simmer for a minimum of 30 minutes. The stock is ready as soon as it turns a rich pink color. You may simmer the stock longer to improve the flavor if desired - up to 3 hours.

Strain the stock, cool and use immediately or store for several days in the refrigerator in a glass jar. Freeze what you will not use in a few days.
Recipe Video
Recipe Notes
Crawfish may be substituted for the shrimp.
Homemade apple cider vinegar or commercial ACV packaged in glass bottles may be substituted for the white wine vinegar.
More Information on Stocks and Broth
My Youtube playlist of over ten videos on all aspects of making stock and bone broth
Turkey Broth
The Healthiest Bone Broth
How to Make Duck Stock
Homemade Beef Bone Broth Recipe (chicken broth recipe too)
5 Reasons Why Your Stock Won't Gel
Stock versus Bone Broth
Meat Stock Recipe
The Perfect Simmer on Your Broth