The easy process of preparing and planting pumpkin seeds from a freshly carved or sliced pumpkin for growing in the garden.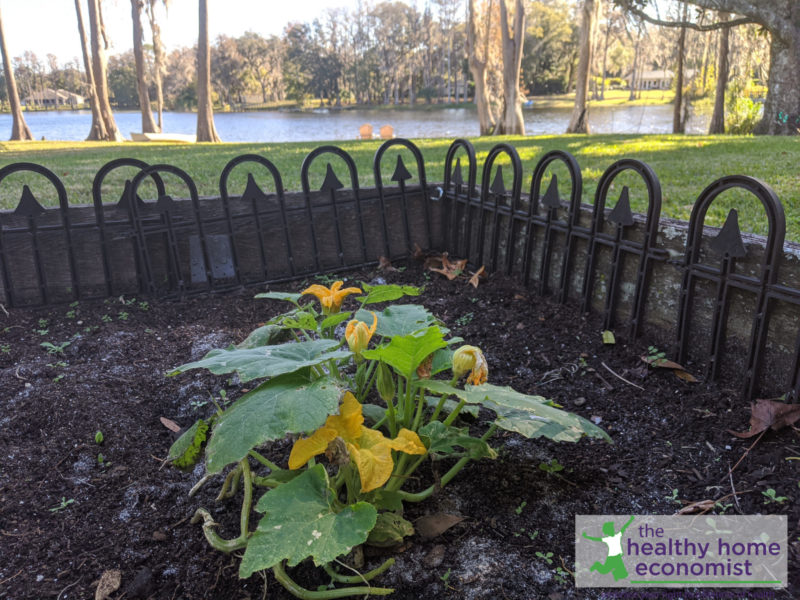 Fresh pumpkin seeds saved from a batch of homemade puree make a delicious snack. They also grow quite readily if you clean them up and plant them in your garden!
I grow pumpkins in both my Fall and Spring gardens. They are one of the few vegetables that thrive all year long as long as the conditions are right. Tropical pumpkins even grow in the summer heat and humidity of Florida!
I use the autumn harvest to make pumpkin puree for baking during the holidays and spring varieties for slicing up and roasting in the oven. This recipe for teriyaki chicken uses roasted pumpkin as one example of how to use this veggie in savory dishes.
Planting Fresh Pumpkin Seeds
If you've never tried planting pumpkin seeds before, know that even the seeds from grocery store pumpkins will grow! However, you may not get what you expect given that pumpkins and squashes cross-pollinate quite readily. Thus, the result is likely to be a hybrid from the parent varieties that produced the store pumpkin. This hybrid may or may not be good for eating.
Your best bet is to stick with the seeds from an organic, preferably heirloom pumpkin from an independent health food store or a local farmer's market. Then, you can use these seeds for planting as well as eating!
Ideal Temperature
Be sure that you plant the pumpkin seeds after all chance of frost has passed. The soil temperature also needs to be 65 °F (18 °C) or above.
It is important to note that pumpkins need a large amount of space to grow. It is recommended that you plant the seeds a minimum of 20 square feet (2 sq. m.) being needed for each plant. (1)
Soaking?

I've seen some sources that suggest that pumpkin seeds should be soaked first before planting. While soaking seeds to eliminate antinutrients is important if you intend to eat them, I have not found this step to be necessary for planting purposes.
Just rinse them well to remove all the bits of pumpkin flesh, dry them off and store in an airtight container in a dark cabinet until you are ready to plant. The video below demonstrates the simple process.
Plant a Few Seeds in Each Mound
Pumpkins do very well when you plant the seeds directly in the ground about 1 inch deep. A spot that gets full sun is best, though light shade will work too. (2)
I plant 4 heirloom seeds in small mounts about 5 feet apart. This assists with drainage with plenty of room for each vine to grow.
Then after they sprout and grow for a week or two, I thin the young plants down to the 1-2 best-growing vines. (3)
Pumpkins need a lot of water and sun to grow, but at the same time, do not like the soggy conditions. Hence, ensure that they get about 1 inch of water once per week in soil that drains well. Try to avoid getting the leaves wet when you water.
Hand weed as often as necessary to keep unwanted plants from competing for nutrients.
I prefer multiple smaller pumpkins to one giant one per vine. If you are going for size, you will need to pinch off some fruits so that each vine can concentrate growth in a single pumpkin.
Note that you might need to hand pollinate the female flowers if there aren't many bees in your area to do the job.
Harvesting
It takes about 75 days for pumpkins to ripen. Cut the stem no closer than 1-2 inches from the fruit to ensure longer freshness.
Pumpkins are ready to harvest when the color is right for the variety you're growing, and the skin feels hard to the touch.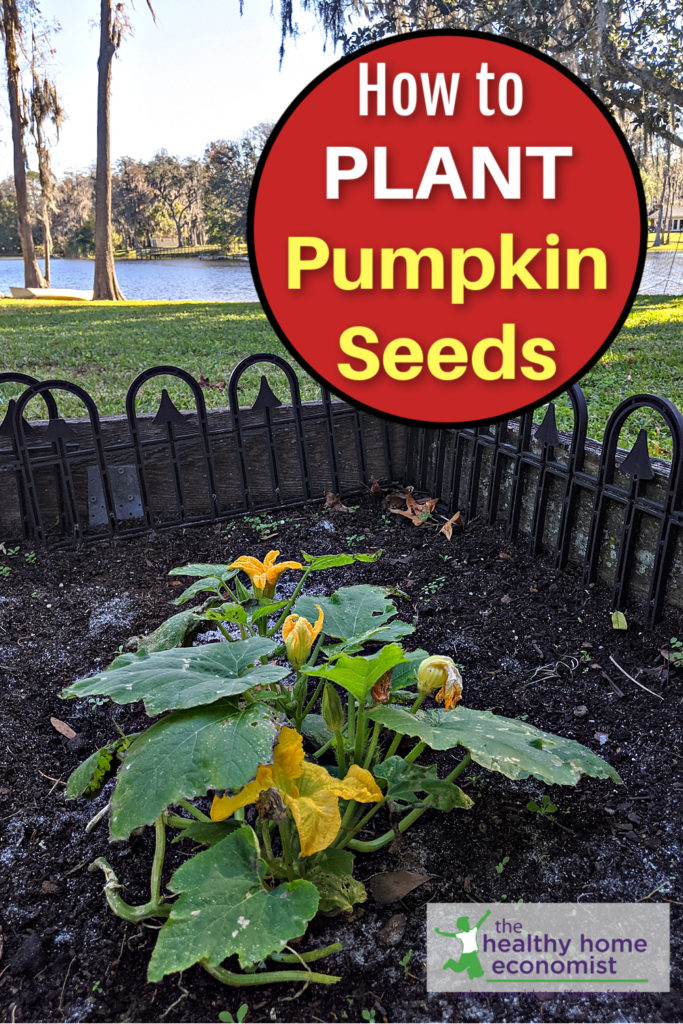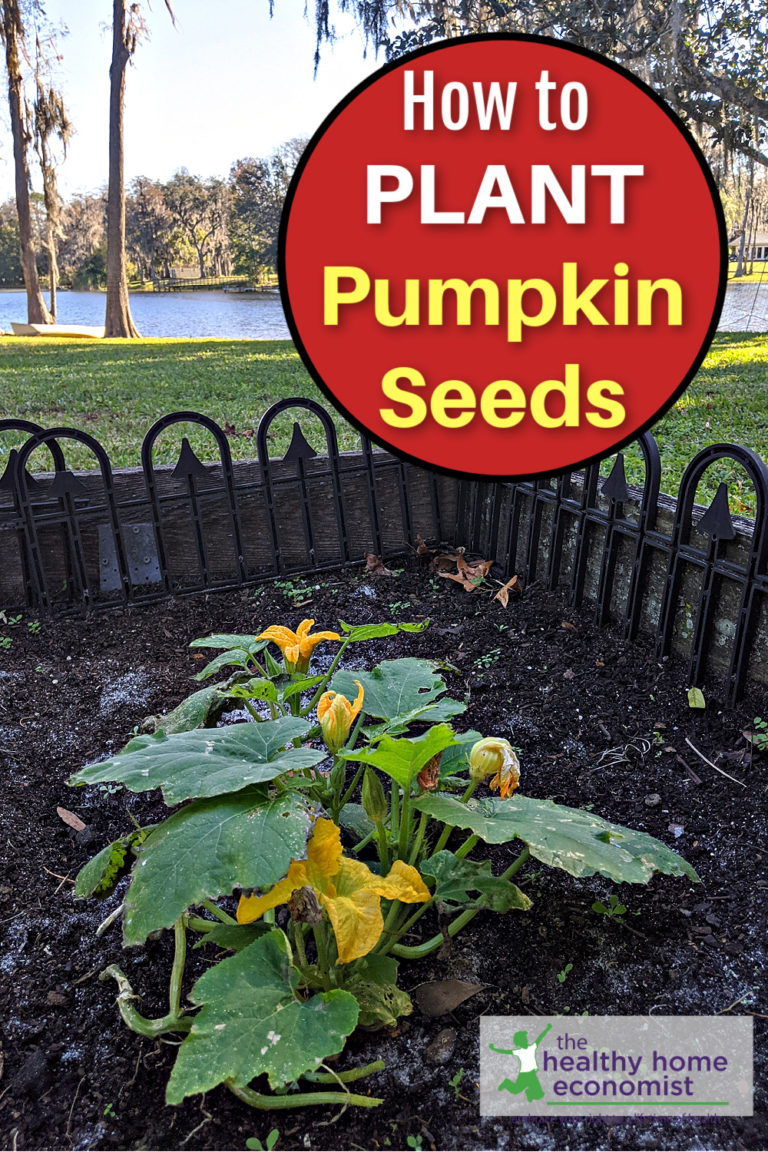 References
(1) Pumpkin Growing Tips: How To Grow Pumpkin Seeds For Your Garden
(2) How to Plant Pumpkin Seeds
(3) How to Grow Pumpkins from Seeds