Easy recipe for maple mustard salad dressing with a how-to video demonstrating this simple blend of five whole ingredients.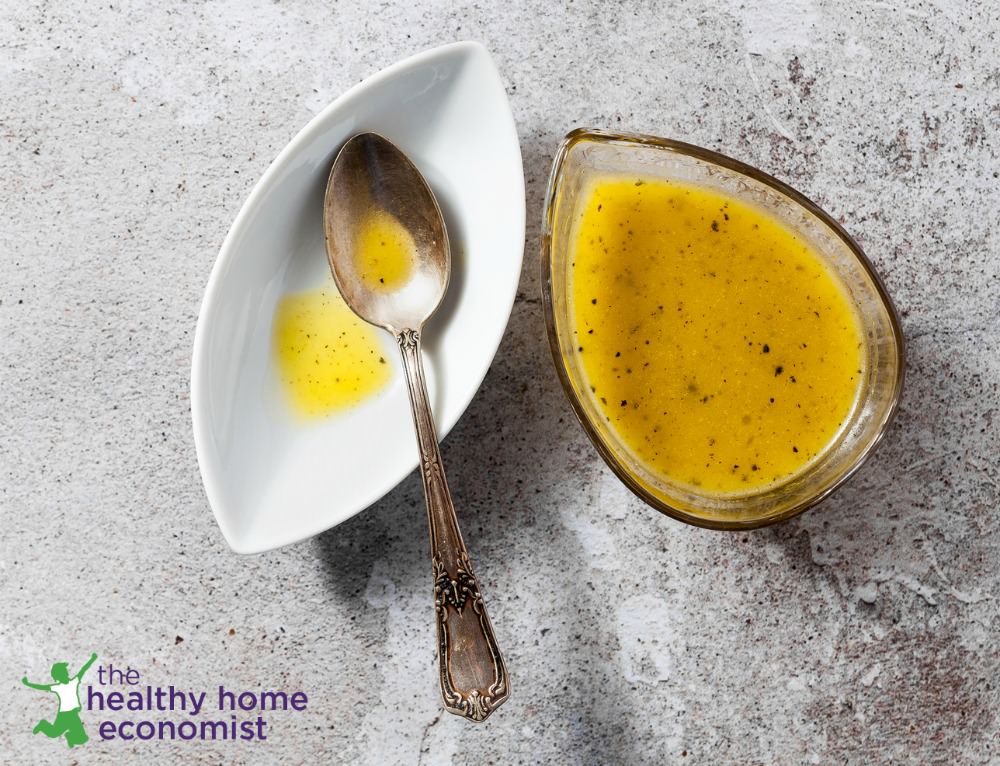 Sometimes in our quest for better health, we can forget how important the basics can be. 
In the recipe plus video demo below, I show you how to make your own salad dressing quickly and easily in your own kitchen.
Store salad dressings – even organic ones at the healthfood store – contain unhealthy, highly processed polyunsaturated oils that will cause inflammation in your body when consumed to excess in the typical Western diet (not to mention unsightly brown spots on your skin!).
Canola oil is the typical oil favored by food manufacturers for commercial dressings. More and more research is coming out about just how unhealthy this modern oil is to human health!
Make sure you are getting the fats right in your salad dressing!
This is one of the most basic steps as you convert your kitchen to a place where Real Food reigns!
More Healthy Salad Dressing Ideas
Another recipe to try is using kombucha in place of apple cider vinegar is this maple kombucha salad dressing.
This recipe for raspberry vinaigrette salad dressing is a delicious one to enjoy too!
Or, add some probiotics to your salad or sandwich with fermented thousand island dressing.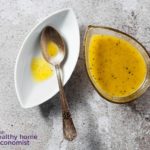 Maple Salad Dressing Recipe
Delicious salad dressing made with healthy fats, vinegar and spices and lightly sweetened with maple syrup.
Instructions
Mix all the ingredients together except for the olive oil.

Stream the olive oil slowly into the other already mixed ingredients while whisking quickly. This will emulsify the oil into the ingredients for a nice, thick dressing!

Recipe Video