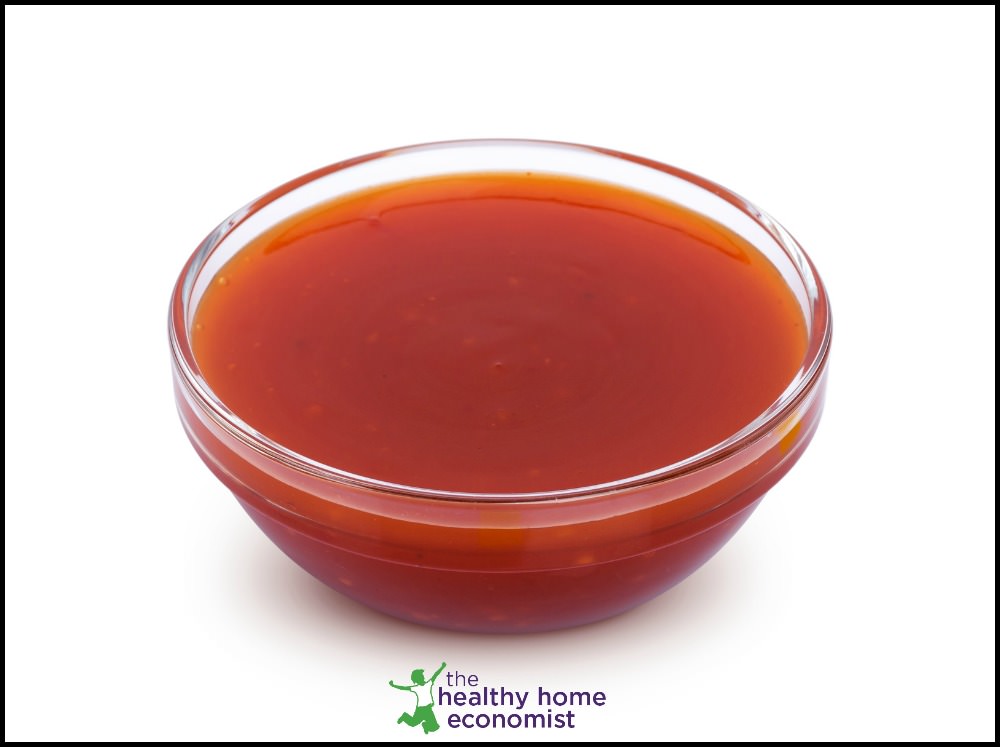 Want to take a very decisive step toward health?
Ditch those MSG, rancid vegetable oil, additive filled dressings and sauces from the store and start making your own!
No bottled sauces or dressings compare to the flavor and quality of homemade salad dressings and sauces – even the organic brands. Not only will you be doing your health a huge favor by taking this step, but you will be saving quite a bit of money too! 
Healthy Salad Dressings and Sauces (video)
I demonstrate 8 recipes in this video below. You will quickly see how fast and easy it is to make these sauces even when a time crunch is part of your normal daily routine. Here is the list of what is covered:
Basic salad dressing
Barbecue sauce
Sweet and sour sauce
The sweet and sour sauce recipe is one of the more popular ones from the video. This is included in a written recipe following the demonstration.
Other recipes to try not covered in the video include a homemade maple kombucha salad dressing, raspberry vinaigrette and homemade honey mustard.
For a complete transcript of this video, please click over to the Weston A. Price Foundation.

Homemade Sweet and Sour Sauce Recipe
Easy recipe for sweet and sour sauce that you can make in minutes to serve with a homecooked chicken dinner. Great for dipping or poured over grilled chicken breasts.
Instructions
Mix all the ingredients well in a small glass bowl.