Table of Contents

[Hide]

[Show]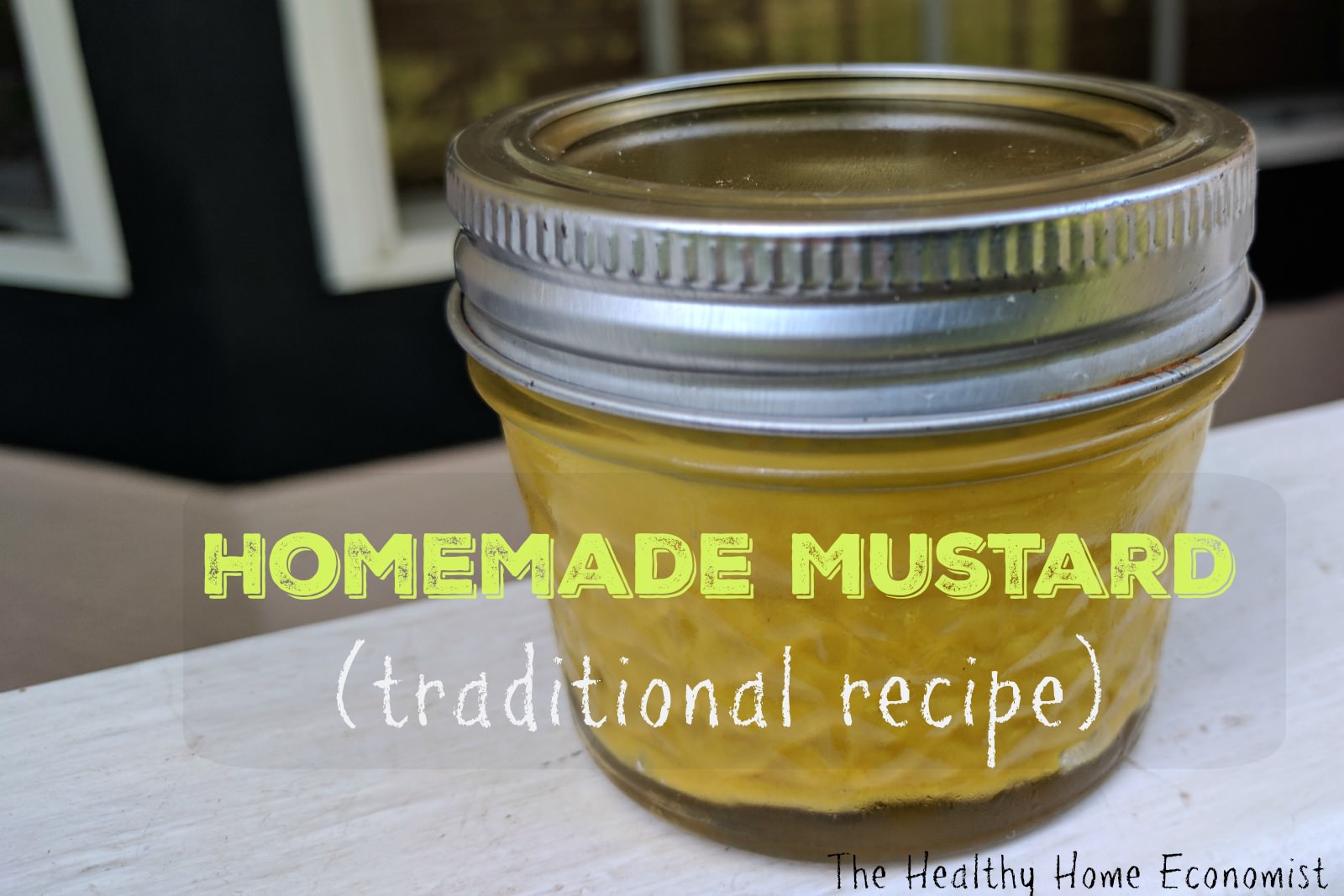 Mustard is an ancient spice used traditionally all over the world for both culinary and medicinal purposes. No surprises then that homemade mustard is a traditional condiment as well!
In Ancient Egypt, mustard was used as respiratory therapy and later, in the Middle Ages, asthma was treated with this pungent, sulphur containing seed. The English physician Herberden also advised the use of mustard seed for the treatment of asthma (Nourishing Traditions).
When the mustard seed is ground, compounds released from the sugar molecule have a strong odor and a subsequently irritating effect on any skin or mucous membranes that come in contact.  This may explain its traditional use for respiratory ailments given its almost homeopathic effect on the sinuses and lungs.
Homemade Mustard
When used as a condiment, mustard is usually something people either very much enjoy or totally avoid. There doesn't seem to be much middle ground when it comes to mustard!
While decent quality organic mustard can be purchased at the healthfood store, it is still better to make it yourself.  For one thing, homemade mustard always tastes better. Second, you can lightly ferment the ingredients rendering it even more nutritious, beneficial and potent to the respiratory and digestive systems due to the presence of beneficial probiotics and additional enzymes!
Below is my recipe for homemade yellow mustard.  It is very easy to do and a wonderful first condiment to try if you are eager to learn the art of fermentation.
Feel free to play with the spices and adjust to your own personal taste if you prefer your mustard stronger or milder.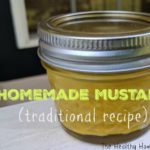 Homemade Mustard Recipe
Easy recipe for traditional homemade mustard that is lightly fermented to add probiotics and enzymes to assist with digestion when used with any cooked meal.
Instructions
Mix all ingredients well in a pint size mason jar or two cup sized jars. Leave at least 1 inch at the top else you risk mold on the ferment.

Leave on the counter at room temperature for 1-2 days and then refrigerate.

Fermented homemade mustard will last several months refrigerated.
Recipe Notes
You may use homemade ACV instead of store bought. It is certainly cheaper to make your own!
Sarah, The Healthy Home Economist