A lightly fermented apricot butter recipe that is deliciously sweetened with honey. It can be enjoyed on pancakes, oatmeal, toast and more.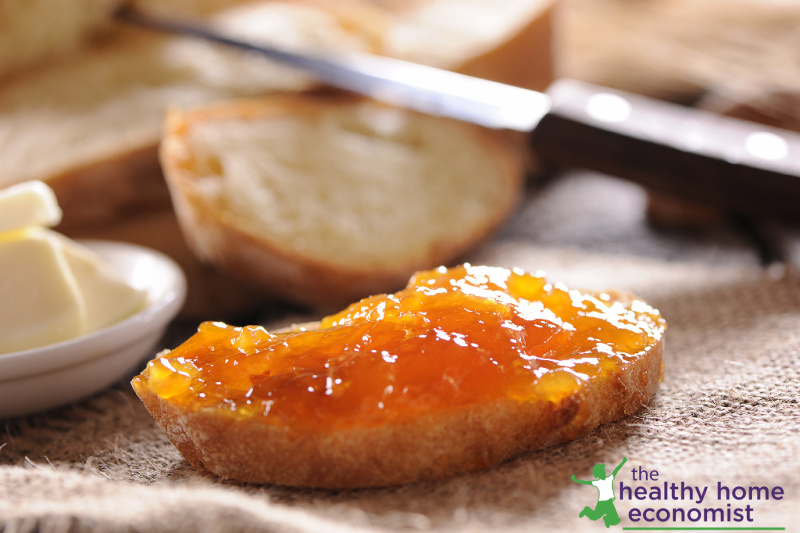 Move over apple butter! Apricot butter is hands-down my husband's favorite fermented food. The written recipe and video demo below shows you exactly how to make it using the Nourishing Traditions method. You will find innumerable uses for apricot butter in your kitchen.
As with all traditionally fermented foods, this recipe is loaded with probiotics and enzymes. As such, it greatly assists digestion.
In our home, we use apricot butter as a spread on pancakes, in soaked oatmeal, or even just by itself on a big spoon as a sweet, afternoon pick-me-up!
My husband likes it loosely mixed with raw butter and some crushed nuts for a quick, enzyme rich breakfast.
I love it on a slice of real sourdough toast.
Since it is loaded with probiotics and enzymes, it will help cooked foods that are eaten along with to be digested more easily too.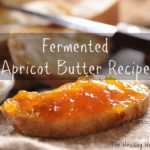 Apricot Butter Recipe
This lightly fermented apricot butter recipe is both delicious and beneficial to your gut health. It can be enjoyed with pancakes, oatmeal and many other foods.
Instructions
Cook apricots in filtered water until soft for about 20 minutes.

Let cool for about 10 minutes and then process in food processor with the rest of the ingredients.

Place in a 1 quart glass mason jar and close the lid tightly.

Leave on the counter for 2 days and then refrigerate.

Enjoy as a probiotic rich topping for oatmeal, toast, pancakes, waffles and more!
Recipe Video
Recipe Notes
If you wish to avoid using liquid whey because of dairy allergies, use a vegetable culture starter instead. 
If you wish to substitute fresh apricots for dried, note that 6 pounds of fresh apricots (with pits) = 1 pound dried apricots.
Nutrition Facts
Apricot Butter Recipe
Amount Per Serving (1 Tbl)
Calories 25
Calories from Fat 2
% Daily Value*
Fat 0.25g0%
Carbohydrates 5g2%
Protein 0.5g1%
* Percent Daily Values are based on a 2000 calorie diet.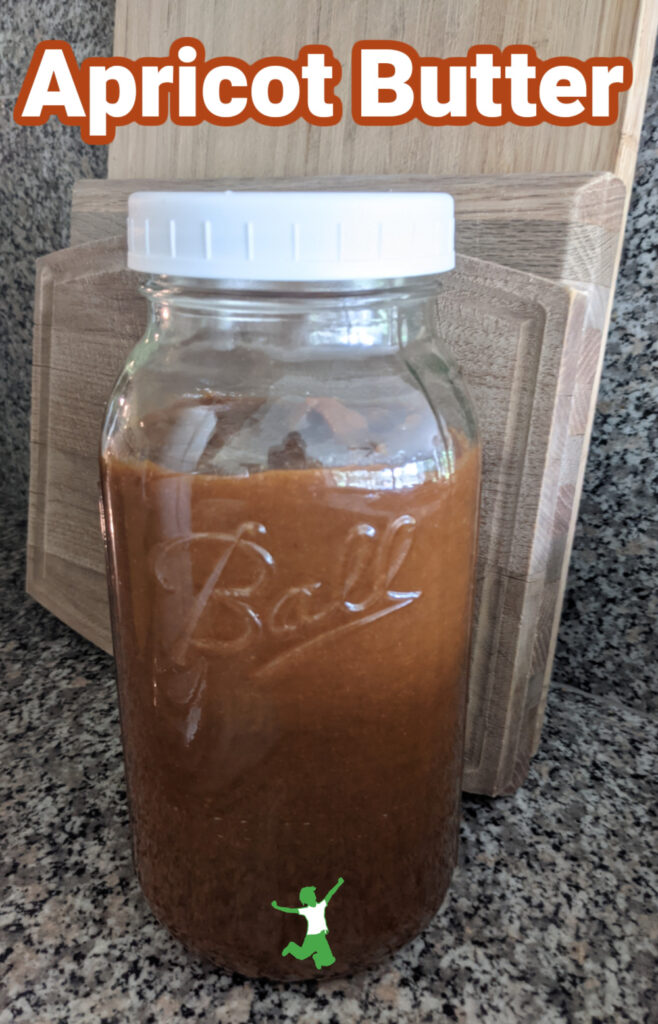 Other Fermented Food Recipes to Enjoy