Table of Contents

[Hide]

[Show]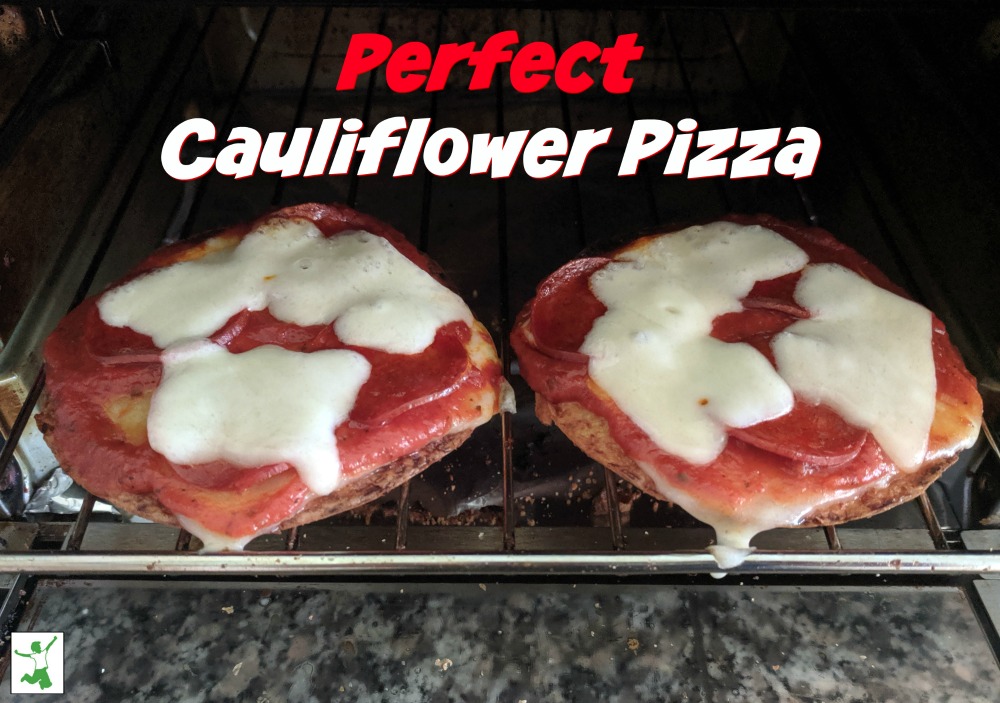 We really enjoy cauliflower pizza in our home. For those of you who haven't tried it, it is simply pizza where the grain-free crust is made almost entirely from cauliflower.
Sound gross?
It's not, I can assure you.
I don't even like cauliflower much, truth be told. But, when this cruciferous vegetable is made into pizza crust, it is really delicious.
Why Make Cauliflower Pizza Crust?
There are three big pluses to pizza made with a cauliflower crust in my experience.
First, this type of pizza is 100% legal for those following a gut healing protocol such as the GAPS Diet, SCD, and Autoimmune Paleo.
Second, it is free of refined grains and starches and hence allowed for those following a low carb keto or similar diet.
Third, cauliflower pizza is an absolutely brilliant way to get more veggies into your kids!
Cauliflower Pizza Crust Hack
If you decide to try making cauliflower pizza for yourself, I have a suggestion for you that will make the experience a whole lot more enjoyable.
Do not top cauliflower pizza crust the same way you would grain-based or sprouted pizza!
Why not?
If you put the sauce right on top of the baked cauliflower pizza crust and then add additional toppings and cheese, it will become a soggy mess in the oven.
You won't be able to pick up each piece and eat it with your fingers like regular pizza.
The result will still be delicious, but if you are trying to get your kids to eat it, good luck with that.
The only way to eat cauliflower pizza made this way is with a knife and a fork.
Resolving this problem is an easy hack…simply put the cheese on the cauliflower crust FIRST.
Next, add the sauce and other toppings, finishing off with a second layer of cheese. I use a bit less cheese for this second layer as you can see from the picture above, but feel free to load it up if that's what you prefer.
The first layer of cheese serves to protect the delicate cauliflower crust from absorbing the sauce and becoming soggy during the baking process.
It's as easy as that!
This hack ensures that even your small personal pizzas will be firm enough after baking to pick up and eat with your fingers.
Yum!
Make or Buy?
You can certainly make your own cauliflower pizza crust. There are a number of excellent recipes available online to experiment with and see which tastes best to you.
An easier way if you are strapped for time is to simply buy them. That's what I do. I've vetted all the brands available in my area, and this one is our favorite. It comes in both large and small sizes. The smaller ones make tasty wrap sandwiches too.
There are numerous other brands, but I have to warn you, not all of them are legitimate.
Make sure whatever brand you choose has only a few ingredients and no added starch. The brand we use contains only fresh cauliflower, cage-free eggs, parmesan cheese, and nutritional yeast.
By comparison, a more popular but less healthy brand available at large healthfood store chains like Whole Foods and Earth Fare is "watered down".
Instead of just cauliflower as the main ingredient, the label also lists cassava and tapioca flour. Xanthan gum replaces the eggs. These ingredients are not necessarily problematic unless you are keto or following a gut-healing protocol.
I also don't like the addition of cooked honey, because this fragile whole sweetener should never be in heated dish!
Have you tried cauliflower pizza before? Do you have any hacks you can share?