Table of Contents

[Hide]

[Show]
Recipe for "M&M" cookie cake using naturally colored button candies and whole food ingredients that is healthy to enjoy as an occasional treat.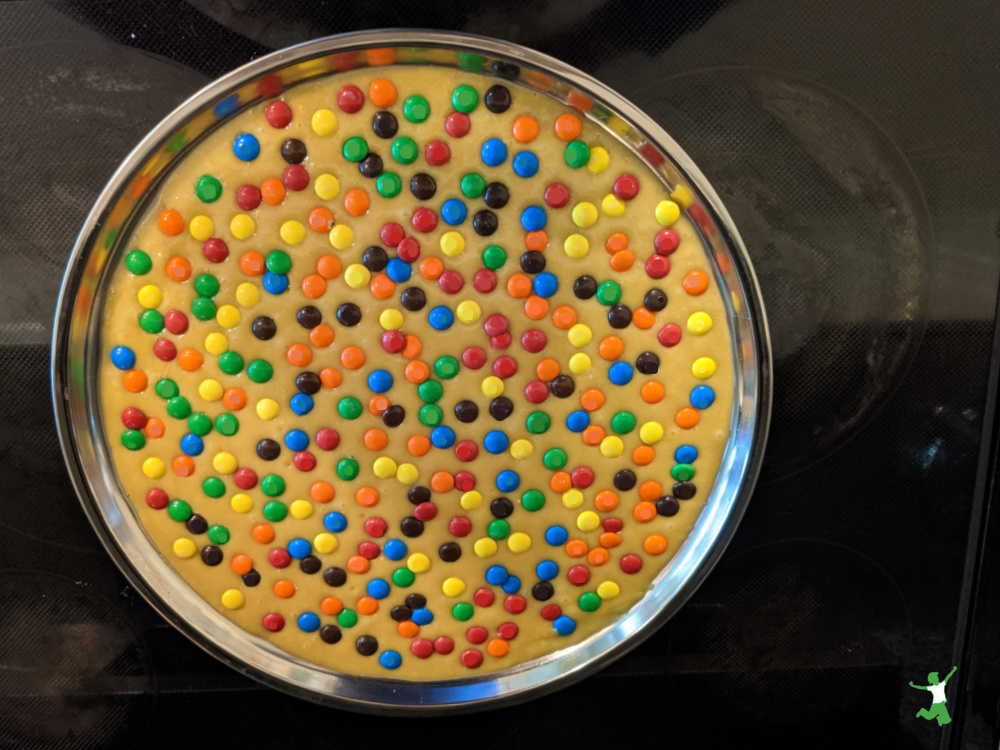 One of my children always wants me to make an M&M cookie cake for his birthday treat.
Of course, using actual M&Ms is not a good idea!
These toxic candies made by Mars Inc. use artificial colors, GMO sugar and numerous unhealthy additives.
These substances can trigger a meltdown in younger children and intestinal distress in older children and adults.
M&M Alternatives for Baking
Most people do not realize that there are M&M alternatives on the market that use natural plant-derived colors and much healthier ingredients!
The best brands I've found are:
If you've found others, please share in the comments!
Some healthfood store chains carry them in bulk for the best prices.
We rarely eat chocolate in our home, but for a birthday treat, I do allow it.
I feel that it prevents chocolate addiction later if you help children learn healthy alternatives and how to enjoy things in moderation.
This approach has worked well for our family over the years.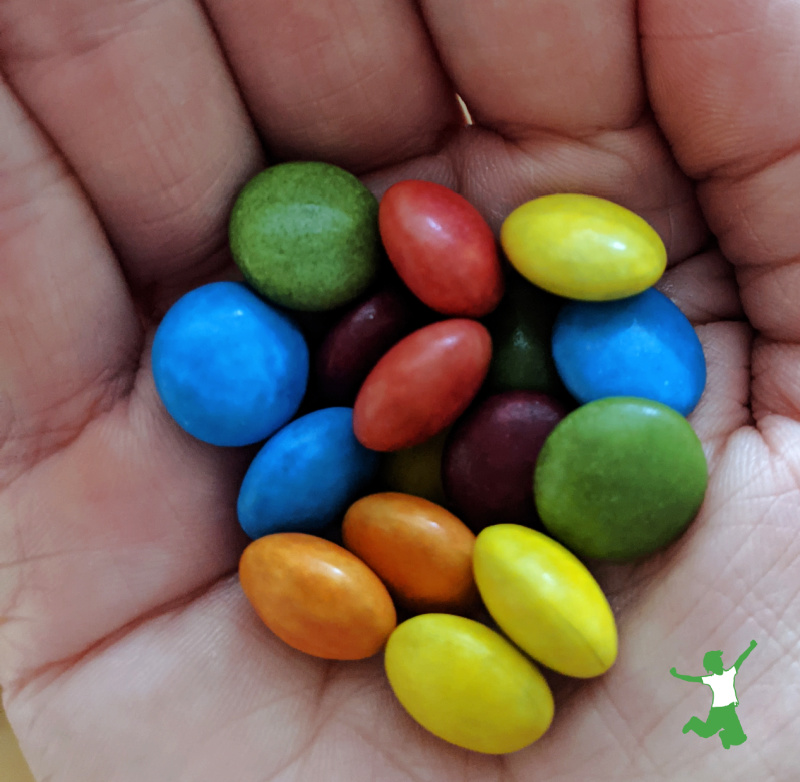 For those that are interested in learning more, this article contains information on chocolate and its effects on children's health.
For those that are sensitive, carob button candies are an good substitute although they aren't colorful.
Making a cookie cake yourself is a far better option than buying one from the supermarket.
By making it at home, you can ensure that all the ingredients are natural and whole food based.
While this recipe contains organic sugar, the effects on blood sugar are greatly reduced by the inclusion of plentiful healthy fats.
A blend of coconut oil and butter are the two I use. Coconut oil is the absolute best for moist cookies, and butter adds amazing flavor.
Again, I would stress that a treat like this is best for special occasions only. It is ideally not a regular feature in the baking routine.
Enjoy!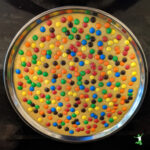 Healthy "M&M" Cookie Cake
This delicious cookie cake recipe is made with naturally colored chocolate button candies and wholesome ingredients with plentiful nourishing fats.
Instructions
Preheat the oven to 350 F/177 C.

Grease pizza pan with coconut oil or butter.

In a large bowl, cream the softened butter and coconut oil with the cane sugar.

Beat the eggs and add along with the vanilla extract to the wet mixture.

Combine the flour, baking soda, and salt in a large bowl.

Add the flour mixture to the wet mixture a bit at a time mixing well until all is blended together.

Spread the batter evenly across the bottom of the pizza pan.

Bake for 20 minutes or until the edges are slightly browned and the center of the cookie cake is set but still soft.