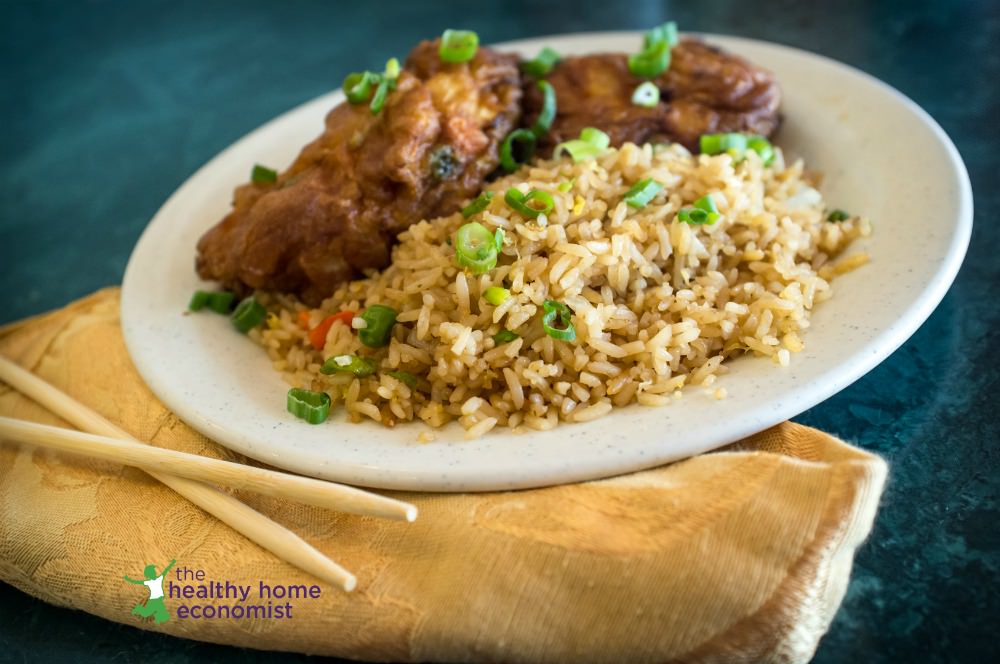 On occasion, I must admit that my family gets bored with eggs despite how yummy they taste and the seemingly unlimited ways to prepare them. When the egg doldrums strike at my house, whipping up my trusty egg foo yung recipe is the answer. 
Homemade Egg Foo Yung
Also called a Chinese omelette, egg foo yung is easy to make and mouth wateringly delicious when prepared with quality ingredients. It is an authentic Chinese dish originating in Shanghai.
American Chinese cuisine has modified it somewhat so that it is now basically known as an omelette with stir fry ingredients and meat served with a brown sauce or gravy.
The good news is that egg foo yung doesn't really taste like an omelette when served with a quality brown sauce. Thus, it is a great way to mix things up when egg boredom sets in.
While eggs cooked every which way are typical breakfast fare, this egg foo yung recipe is best served as the main course for dinner.
The key is to make sure the brown sauce is the highest quality possible. I make the effort to source traditionally brewed soy sauce which adds enzymes and life to the rest of the meal which is entirely cooked. If you are allergic to soy, you can use coconut aminos instead.
I hope you enjoy this delicious yet simple Chinese inspired meal!
Love Asian fare?  Try these recipes too: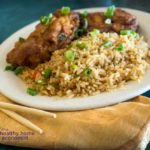 Easy Egg Foo Yung Recipe
This easy and classic recipe for egg foo yung is sure to get your family out of the egg doldrums. Fast to make too. Ten minutes prep, ten minutes cook time.
Instructions
Chop the vegetables except for the bean sprouts.


Stir fry all the veggies together for a few minutes in ghee or coconut oil to coax out the flavor.

Beat eggs in a large bowl and then mix in choice of chopped meat, stir fried veggies, and arrowroot powder.

Fry the mixture as small pancakes in a hot pan coated with coconut oil.

Serve this egg foo yung recipe with additional soy sauce if desired.

Cool and refrigerate leftovers.
Sarah, The Healthy Home Economist