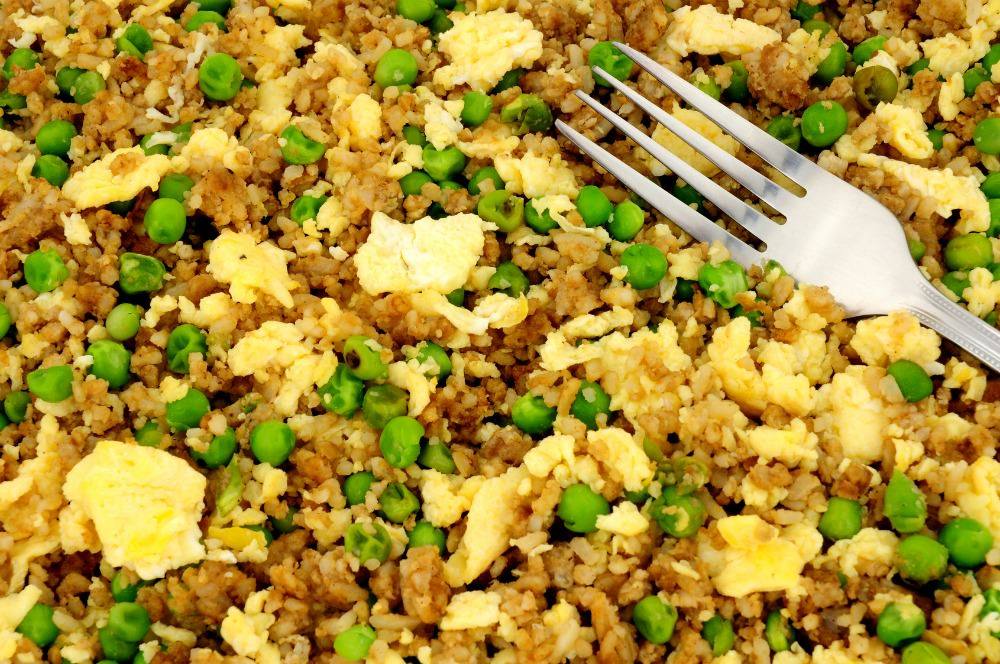 Love Chinese takeout?  Here's a quick way to make healthy Chinese at home without all that MSG! It is one of my family's favorite ways to eat soaked rice. It can be pared with the healthy protein of your choice including fried eggs (chopped up into small pieces), chicken, beef, or seafood.
I feel that white rice is better than brown rice for this recipe. Feel free to use whatever you enjoy most, however. Wild rice is also delicious and actually the most nutritious choice of the three.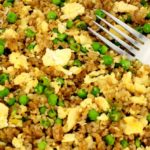 Egg Fried Rice Recipe
10 minute recipe for egg fried rice with additional frozen vegetables. Ingredients include a recommended healthy fat for cooking and traditionally brewed soy sauce.
Instructions
Add coconut oil to a large frypan and cook on medium heat for a minute or so to get hot.

Add in handfuls of the cooked rice and stir for 3-4 minutes to absorb the oil.

Mix in frozen peas and egg pieces.

Stir and cook on medium for 1-2 minutes more.

Taste and add sea salt as necessary.
Fast Healthy Chinese Meal
Sarah, The Healthy Home Economist