Easy shrimp fried rice recipe that uses leftover rice and quick-cooking shrimp for a healthy and delicious Asian-inspired dinner in only 10 minutes.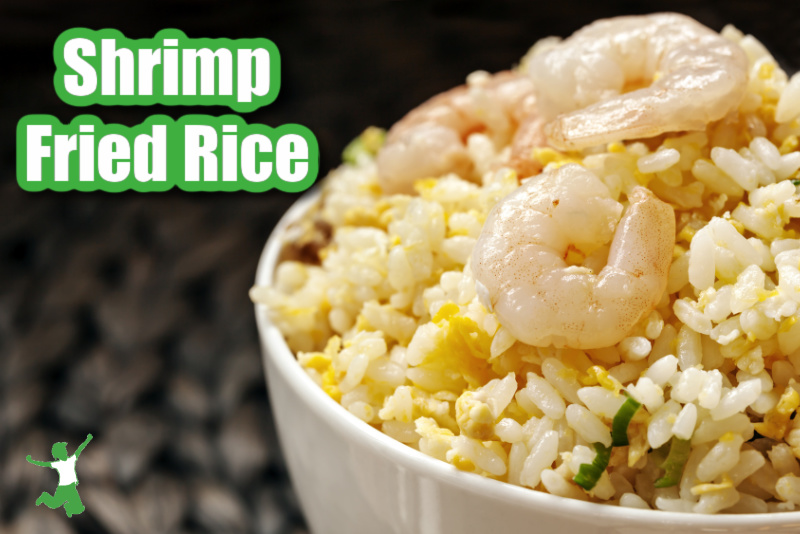 I get asked a lot how I manage to make basically everything we eat from scratch and still have the time to take a shower every day. ?
It's not as difficult as you might think!
In fact, I am fairly certain I spend less what most families our size spend buying and preparing the comparable amount of processed food from the supermarket.
Many folks focused on cost alone miss the fact that when you eat quality food, you eat much less! This is because nutrient-rich fare fills you up more quickly and you stay full longer.
Eating cheaper food is, quite literally, a recipe for excessive portions, overeating, and, eventually, weight issues.
That being said, I definitely experience time crunch mode much of the time as most parents in my position will attest. Quality doesn't have to take much time, though.
For example, shrimp fried rice is a favorite dinner of mine that takes exactly 10 minutes to prepare from start to finish. All that is required is some cold, leftover rice, precooked wild shrimp, and a few chopped leftover veggies of your choice. Frozen peas work great too.
Beat that Papa Johns!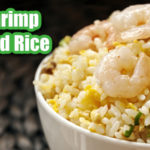 Shrimp Fried Rice Recipe
Shrimp fried rice recipe that uses leftovers and quickly cooked shrimp for a healthy and delicious dinner in only 10 minutes.
Ingredients
2-3

cups

cold, cooked rice

leftovers are best

1-2

cups

cooked vegetables or frozen peas

leftovers work great

1

cup

shrimp

preferably wild, precooked and peeled

2-3

Tbl

soy sauce

preferably unpasteurized and traditionally brewed
Instructions
Heat the oil in a stir fry pan until it is hot.

Transfer handfuls of the cold rice into the pan and stir with a wooden spoon until the rice is thoroughly hot and well oiled (about 3-5 minutes)

Mix in some wild precooked salad shrimp and your leftover veggies.

Stir until hot (about 1 minute) and serve immediately.
Recipe Notes
To make fried rice, you MUST use cooked rice that is cold. You may use brown or the more nutrient dense wild rice if you prefer.