Easy recipe for delicious, healthy paleo banana muffins made with whole food, natural ingredients that are legal for gut healing diets too!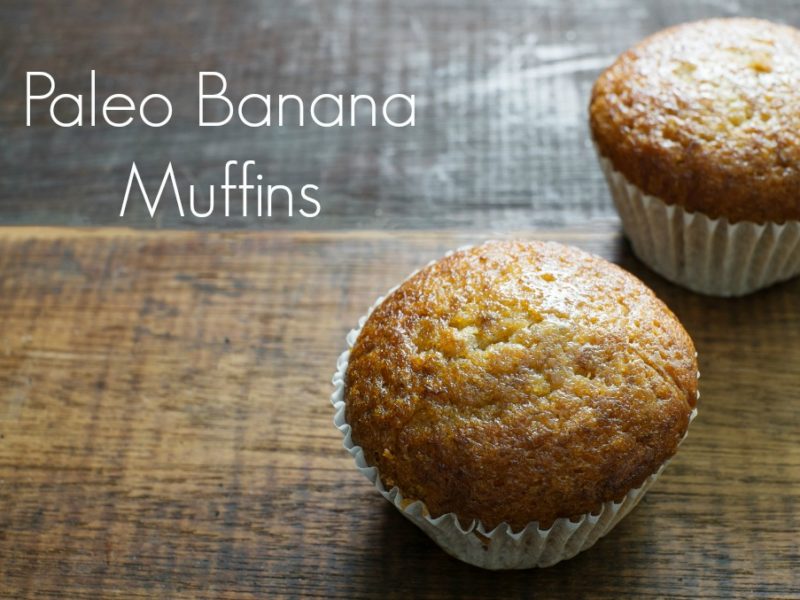 Yum!  Paleo banana muffins!
I love to try out new things in the kitchen. It helps prevent getting stuck in the same old routine and same old meals week in and week out.
I frequently get in over my head, with something taking a lot more time and effort (and mess!) than I ever imagined! My family laughs at me when I get into some sort of cooking debacle, so it serves as a form of homegrown comedy as well.
You have to be able to laugh at yourself in the kitchen, else you will find cooking to be a chore rather than a joy. Any essentially creative process is going to involve lots of failure to balance out the success.
I experienced yet another cooking debacle about last night. I'm not sure what possessed me to make paleo banana muffins out of almond flour at such a late hour, especially after an especially busy day. I usually make them out of einkorn or homemade gluten free flour.
Oh well, when the creative bug bites, you just have to go with it.
Homemade Grain Free Banana Muffins
I already had some soaked/low temp dried raw almonds in the pantry. Soaking nuts increases digestibility and nutrient absorption considerably, if you didn't already know!
So I decided to grind them with a Black & Decker coffee grinder that I had purchased for that very reason. I don't normally drink coffee, but had been advised that they are great for grinding almonds into flour.
First, I put some almonds in the grinder, closed the lid and pressed the grind button. Nothing happened! I figured the almonds were too big, so I whipped out my 2 cup Cuisinart food processor, put the almonds in, and pulsed a few times to chop them into smaller pieces. Then, I put the chopped almonds back into the coffee grinder to try grinding one more time.
This time, the coffee grinder did manage to grind about 2 cups of fine, almond flour before getting completely clogged up. It then took me about 15 minutes to clean the thing out and grind the last 1/2 cup of almond flour to get enough for 1 batch of paleo banana muffins!
Needless to say, the coffee grinder is trashed as the grinding mechanism can't be removed and cleaned, so it is hopelessly gooed up. Coffee grinders are probably great for grinding sprouted almonds or raw almonds that haven't been soaked first. Oh well, live and learn.
At least the paleo banana muffins turned out fantastic! Here's the recipe I used (basic recipe from Gut and Psychology Syndrome by Natasha Campbell-McBride MD with a few tweaks of my own).
Love muffins? Try these wholesome recipes for grain free blueberry muffins, Paleo lemon poppyseed muffins, and green banana flour blueberry muffins too.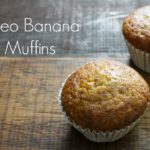 Paleo Banana Muffins Recipe
This easy recipe for delicious, healthy paleo banana muffins made with almond flour and other natural ingredients is legal for gut healing diets too!
Instructions
Mix everything together well in a glass bowl. Pour batter into muffin pans and bake for about 50 minutes at 300 F/149 C.

Not into baking? This delicious paleo banana muffins mix is something to whip up even more quickly! Or, try this gluten free banana bread recipe instead!

Pour batter into muffin pans and bake for about 50 minutes at 300 F/149 C.