---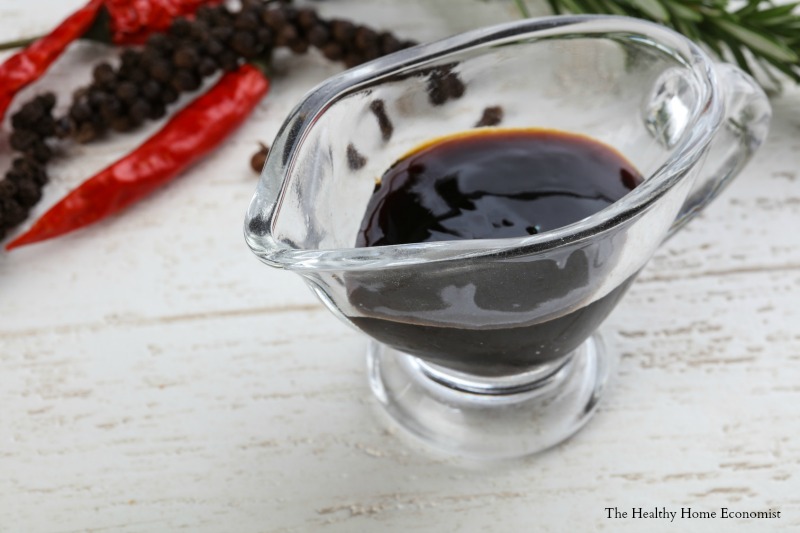 I go through a lot of homemade sauces cooking for my family. I use the easy teriyaki sauce recipe below primarily for marinating chicken.
It is also very useful for making homemade barbecue sauce as well.
Bottled teriyaki sauce from the grocery store has so many additives that it is downright frightening to read the label. The brands at the healthfood store are disappointingly not a whole lot better.
Most healthfood stores carry the San-J brand of teriyaki sauce. Unfortunately, it has nonorganic (translation: GMO) canola oil in it, so this an unacceptable product in my home.
Why Canola Oil in Teriyaki Sauce Makes it Unhealthy
Canola oil is a good source of omega 3 fats and is thought by many in the health community to be a quality oil.
Nearly all restaurants cook with an olive oil/canola oil blend (25/75).  Even when nonGMO, organic and cold pressed, canola oil should still be avoided.
Canola oil goes rancid very easily requiring manufacturers to deodorize it to hide the off smell.  The deodorizing process forms a dangerous form of transfat in the canola oil which is not labeled!
And worse, if it's not organic canola oil, it is more than likely from genetically modified canola to boot!
For this reason, skip any bottled sauces or dressings that contain this very misunderstood and unhealthy oil!
Teriyaki Sauce Recipe
Once you have abandoned the teriyaki sauces from the store with frightening ingredients and resolve to make your own truly healthy, homemade teriyaki sauce alternative, you will be shocked at how easy and fast it is to whip together.
The homemade teriyaki sauce recipe below recommends optional liquid whey to add additional enzymes and probiotics to the final blend.
By the way, making your own homemade steak sauce is a good idea too for the same reasons outlined above!
Use your DIY teriyaki sauce to make this delicious teriyaki chicken recipe with roasted vegetables.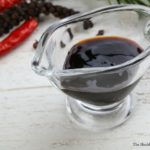 Homemade Teriyaki Sauce
This recipe for teriyaki sauce makes about 1 1/2 cups and can be used for any of your Asian recipes instead of unhealthy bottled versions from the store.
Instructions
Mince and mash the garlic gloves.

Mix with the freshly grated ginger and whisk in the remaining ingredients including healthy soy sauce of choice.

Stir in optional liquid whey, affix the lid and leave the teriyaki sauce on the counter overnight before refrigerating.

Homemade teriyaki sauce will keep for a month or two if liquid whey is added and a couple of weeks if not used.
Sarah, The Healthy Home Economist
Source:  Nourishing Traditions Cookbook