This recipe for a homemade barbecue chicken marinade is especially awesome with chicken wings and will have your family coming back for seconds. Made with 5 whole food ingredients!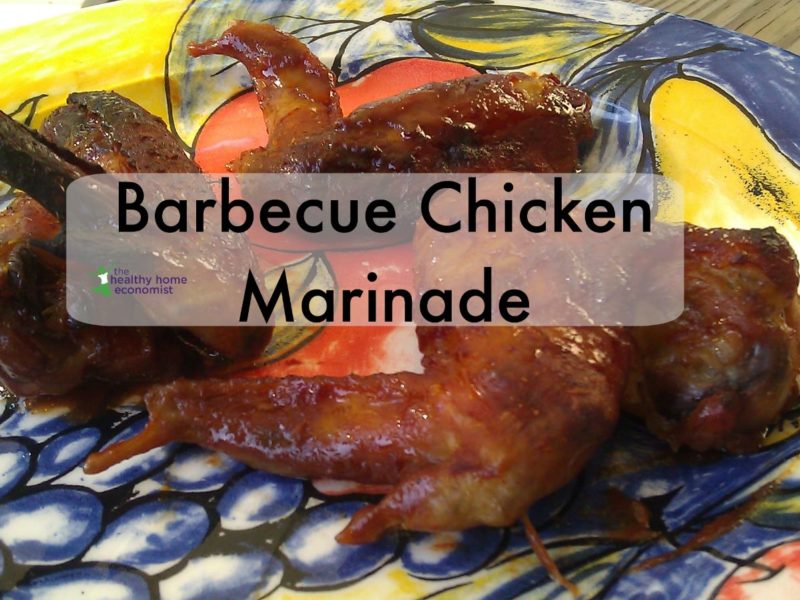 Our family loves barbecue chicken wings but the ones you get when eating out are a surefire recipe for one nasty headache.  The reason is that commercially prepared barbecue sauces are loaded with MSG using one of a number of aliases on the ingredients label designed to fool the consumer into complacency.
Don't be fooled if your headache doesn't show up immediately either.  In my processed food eating days when I was just learning about the dangers of MSG and wasn't quite savvy enough to avoid it all the time, I would sometimes not experience an MSG headache until 24 or even 48 hours later!
No need to avoid the foods you love if you adore chickens wings like me … just learn to make the healthy version at home.  You will not be sacrificing anything in taste, I can assure you.
Getting rid of the MSG and using real food flavors will not only taste better, but it will feel better in your stomach and you will sleep soundly knowing that a horrible headache is not awaiting you in the middle of the night or the next day to ruin your plans.
We had barbecue chicken wings for dinner the other night and boy oh boy, did they taste amazing.   I was snowed under with other commitments, so my hubby took the wheel (don't you just love it when Dad awesomely pulls off the Mr. Mom thing?) and made dinner for the family.
He came up with this barbecue chicken marinade which uses bottled organic sauces that are MSG free plus a couple of other odds and ends to get the right flavor and consistency. A better option for the barbecue chicken marinade would be to use homemade ketchup and homemade worcesteshire sauce, but we were out at the time so hubby improvised.
Homemade Chicken Marinade
Another key to killer wings at home besides homemade barbecue chicken marinade is to get quality chicken wings either organic from the healthfood store or even better, from a local buying club so that you will save a bundle or even – BONUS – get them locally.
Finding out about good buying clubs is usually a matter of word of mouth advertising, so ask your friends who are into healthy food where they get their grub for some ideas.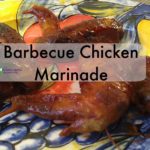 Barbecue Chicken Marinade Recipe
This recipe for a homemade barbecue chicken marinade will have your family coming back for seconds. Made with 5 whole food ingredients!
Instructions
Mix all the ingredients together in a large glass bowl.

Place the chicken wings in the bowl and mix with the sauce until the wings are thoroughly covered.

Leave in the refrigerator to marinade for a few hours or even up to 24 hours.

Bake chicken wings until thoroughly done and a bit crispy on top.

Serve and enjoy. Be sure to eat every bit of the skin. Chicken fat is good for you!
Recipe Notes
Substitute date syrup if you are on a gut healing diet like GAPS and are avoiding all types of sugar. 
I do not recommend honey as a substitute since this sauce will be cooked with the chicken after marinating. Heating honey is an unhealthy practice.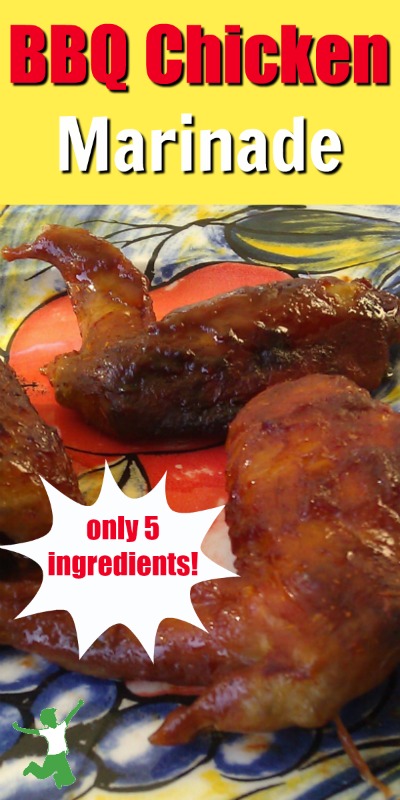 More Healthy Sauces and Marinades
Love homemade sauces?  Check out these articles with more recipes for you to try.